Our 21st annual Celtic retreat is over, from my perspective the best that we have ever had. Sitting amongst the trees, soaking in the beauty of the land, participating in Jeff Johnson's melodies, fellowshipping with friends old and new enriched and enlivened our day in ways that I could never have imagined.
I always love the decorating of the altar which begins our retreat with a sense of connectedness to the land.
Jeff's evening Selah service was a particularly worshipful and contemplative time for me.
We had lots of fun activities for the afternoon. Artistic crafts to do, prayer trails to walk and labyrinths to meditate in.
The logs became the focus of our time together in so many ways. They provided places to sit and meditate, a focal point for lunch conversations and in the afternoon the centre of our dedication of the beginning building.
And the eucharist led by episcopal priest Bob Dietel was the crowning glory of our celebration
For more photos check out Andy Wade's great slide show on the MSA blog :
Celebration, Retreat Prayer and Imagination. 
And the liturgies should be posted this afternoon.
Our annual Celtic retreat is over, one of the best we have ever had. Jeff Johnson's beautiful chants and music are still with me as I unpack and prepare for the coming week. Those of us who stayed through the weekend finished out time together with this liturgy.
As this day begins Christ be with us,
Be in our hearts and in our minds,
Be in our souls and in our spirits,
Be in our thoughts and in our desires.
As this day begins Christ walk beside us,
Show us the love only you can give,
Show us the light only you can provide,
Show us the wholeness only you can reveal.
As this day begins Christ surround us,
Circle us with your presence,
Keep protection near and danger far,
Bring us the assurance of your love.
Pause for a time of silent reflection on the glory of God.
Lord, let us walk into this day
Your light before us, 
Your shield behind us, 
Your friends beside us.
Lord, let us walk into this week
Your life before us,
Your strength behind us,
Your love around us.
Lord, let us walk from this place,
Your wisdom before us,
Your truth behind us,
Your breath within us.
Lord, let us walk into the world,
Gratitude in our hearts,
Thanksgiving on our lips,
Joy in our spirits.
Lord, let us walk into your loving presence,
In the name of the One who loves us,
In the name of the One who cares,
Father, Son and Holy Spirit, One in Three, Three in One.
Psalm 145
I will exalt you, my God and King,
and praise your name forever and ever.
I will praise you every day;
yes, I will praise you forever.
Great is the Lord! He is most worthy of praise!
No one can measure his greatness.
Let each generation tell its children of your mighty acts;
let them proclaim your power.
I will meditate on your majestic, glorious splendor
and your wonderful miracles.
Your awe-inspiring deeds will be on every tongue;
I will proclaim your greatness.
Everyone will share the story of your wonderful goodness;
they will sing with joy about your righteousness.
The Lord is merciful and compassionate,
slow to get angry and filled with unfailing love.
The Lord is good to everyone.
He showers compassion on all his creation.
All of your works will thank you, Lord,
and your faithful followers will praise you.
They will speak of the glory of your kingdom;
they will give examples of your power.
They will tell about your mighty deeds
and about the majesty and glory of your reign.
For your kingdom is an everlasting kingdom.
You rule throughout all generations.
The Lord always keeps his promises;
he is gracious in all he does.
The Lord helps the fallen
and lifts those bent beneath their loads.
The eyes of all look to you in hope;
you give them their food as they need it.
When you open your hand,
you satisfy the hunger and thirst of every living thing.
The Lord is righteous in everything he does;
he is filled with kindness.
The Lord is close to all who call on him,
yes, to all who call on him in truth.
He grants the desires of those who fear him;
he hears their cries for help and rescues them.
The Lord protects all those who love him,
but he destroys the wicked.
I will praise the Lord,
and may everyone on earth bless his holy name forever and ever.
Time of sharing – What are you are grateful for this morning?
Eternal Spirit
Earth-Maker, Pain-bearer, Life-giver, source of all that is and that shall be,
Father and Mother of us all. loving God, in whom is heaven.
The hallowing of your name echoes through the universe!
The way of your justice be followed by the peoples of the earth!
Your heavenly will be done by all created beings!
Your commonwealth of peace and freedom sustain our hope and come on earth.
With the bread we need for today, feed us.
In the hurts we absorb from one another, forgive us.
In times of temptation and test, spare us, from the grip of all that is evil, free us.
For you reign in the glory of the power that is love, now and forever.  Amen.
Time of Prayer
(The Rising)
Let us go forth,
In the goodness of our merciful Father,
In the gentleness of our brother Jesus,
In the radiance of the Holy Spirit,
In the faith of the apostles,
In the joyful praise of the angels,
In the holiness of the saints,
In the courage of the martyrs.
Let us go forth,
In the wisdom of our all-seeing Father,
In the patience of our all-loving brother,
In the truth of the all-knowing Spirit,
In the learning of the apostles
In the gracious guidance of the angels,
In the patience of the saints,
In the self control of the martyrs,
Such is the path for all servants of Christ,
The path from death to eternal life,
Amen
Ryan Harrison has graciously provided today's post in the Lord Teach Us To Pray series.
Ryan is from Denver, Colorado. When she's not at her day job, she spends her time creating: writing and designing, or trying to build a community of love in her little corner of Denver. She always thinks about keeping a blog, but doesn't currently have one.
He bitterly referred to Colorado as God's punching bag, my neighbor across the way. Not knowing exactly how to comfort the grieving man who wasn't really speaking to me, I offered: "it doesn't make sense, does it?"
And I slipped inside my house, my eyes burning with the tears of my city's sorrow, to do the only thing I knew how to do in the face of such unspeakable pain… I went to pray. I knelt down on my floor, and the only words I could get out were come Lord– and then the tears choked the rest away.
I don't know if you are familiar with a story called Three Hermits by Tolstoy. It's a short story and worth reading if you haven't. In the story, a bishop encounters an island inhabited by holy men, hermits whose only prayer is "three are ye, three are we, have mercy on us." The bishop attempts to teach these men the proper way to pray, the Lord's prayer, commanding them to repeat it until they've learned it. After the bishop is satisfied, he returns to his ship, only to find the three hermits running, on water, to him. They'd forgotten their teachings but with a humble, delighted heart the bishop ensures the hermits their prayers will surely reach the Lord's ear. Their small prayer was an invitation to the miracles of heaven.
The hermits faithful plea for mercy, my nearly wordless prayer, and the Lord's prayer have something in common: When Jesus taught us to pray, he showed us God's infinite power, enabling us to cry out to the Father for his mercy, for his provision, for his justice and his love. Indeed, in the many days since I encountered my wounded neighbor, I have prayed the Lord's prayer, especially when all other words have failed me. But I have also, always returned to my initial prayer of come, Lord, Jesus come.
It's not until I sit and meditate on these four words that I truly understand what I am doing. I am asking the Holy Spirit to work in my life. Like a young child who still tentatively reaches out for the treat she's being offered, or the timid teen who approaches the kind mentor asking "can I ask you a question?" I am reaching out to God: can you, will you come Lord? Is what I offer you enough?
I am finally inviting the healing balm of the Lord to be spread on my chapped and bleeding heart. I can pray with a million words, but only when I pray come, Lord, Jesus come do I realize how many walls are still crumbling in my doubtful soul. Come Jesus, and heal this little girl, still too young for the grief she knows.
Come Jesus, and revive this exhausted heart so that it can serve you again. Come Jesus, your kingdom on earth full of restored dwellings, redeemed in your presence. Come Jesus, sustain us on the path, nourishing us with humility and mercy. Come Jesus, our unfailing levy, our victorious lamb.
I will continue to pray my small prayer, my plea that is often the only thing prayer I know: come Lord Jesus, come. And as I do, I will continue to invite the power of heaven into my small life.
Here is another of my favourite Celtic prayers. We will use this to close off the time at our Celtic retreat this weekend.
(The Rising)
Let us go forth,
In the goodness of our merciful Father,
In the gentleness of our brother Jesus,
In the radiance of the Holy Spirit,
In the faith of the apostles,
In the joyful praise of the angels,
In the holiness of the saints,
In the courage of the martyrs.
Let us go forth,
In the wisdom of our all-seeing Father,
In the patience of our all-loving brother,
In the truth of the all-knowing Spirit,
In the learning of the apostles
In the gracious guidance of the angels,
In the patience of the saints,
In the self control of the martyrs,
Such is the path for all servants of Christ,
The path from death to eternal life
The contribution to the Lord Teach Us To Pray series today comes from Gene Anderson.
Gene is an ordained Minister of Word and Sacrament in the Presbyterian Church (USA), a spoken word poet with no fear of the microphone, and a djembe playing fool, most especially at the beach.
He is a wanderer along The Way, a backpacker on the trail of life, a bohemian, a soul pilgrim, and a somewhat delinquent child of God. He is a dreamer, a skeptic, and a buffoon all rolled into one crazy rollicking mass…
He is blessed by his partner, Lynda Fagan, a wonderful gift of God.
And he believes all theology, all biography, and all good stories should end with an ellipsis…
Go figure…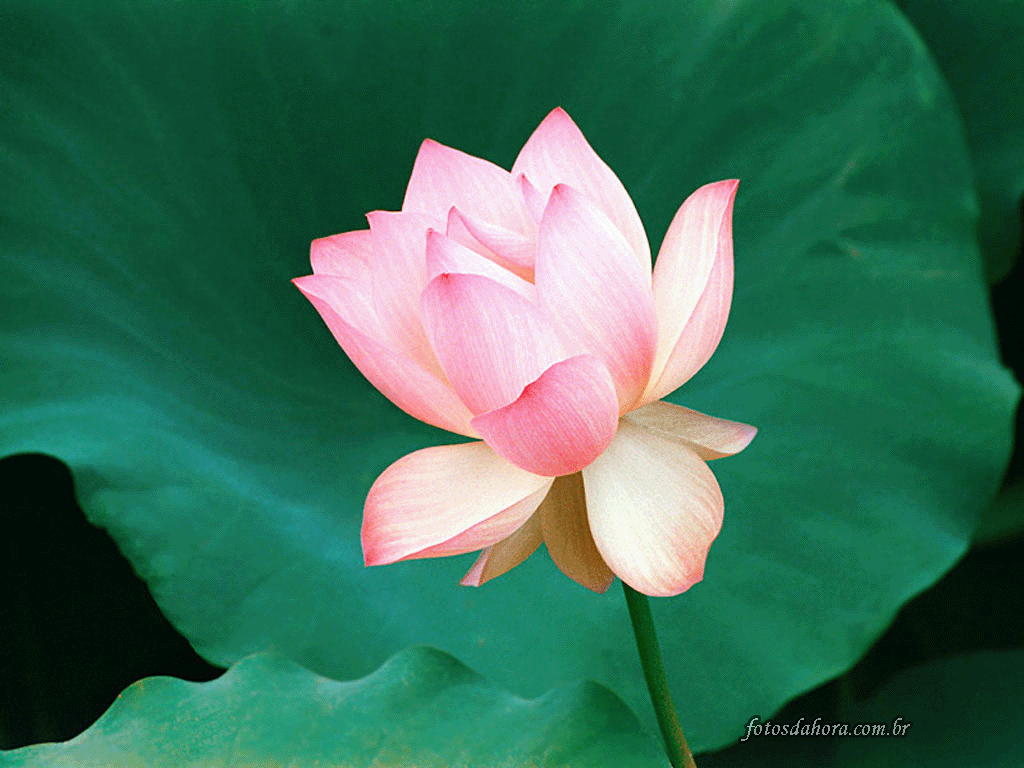 Prayer of Devotion
Emotion. It is not intellectual, in its purest form it is not even externally liturgical. It is the lotus growing up out of the muck, being lifted up out its watery grave, in the water world but not of it, still rooted to the earth, yet heaven bound.
It is spirit encountering Spirit, the consummation of being and Being, humility and thankfulness before one's Maker. It is the Divine Light showering itself upon the world of humanity, with each soul carefully catching a holy drop of dew across its presence. It is Presence and it is Divine.
Ultimately, words cannot contain its essence for it is endlessly without words, like an eternal Breath singing, "YHWH, YHWH, YHWH…" Light as breath, determined as heartbeat, growing and responding from dawn through night into another day, the hours of prayer, the canticle of the beloved.
Prayer of Knowledge
Mind. Inner being of intellect. The Word. Lectio Divina without all the artificial structure grown up around it. Praying the Scripture. Seeking God within the space of thought and contemplative reading. Allowing the Word to breathe within the mind/heart of human being.
Diving head first into the Word, allowing its living watery goodness to wash away all missing of the mark and impurity through God's grace upon the flesh. Baptized in Holy Study, lost in a sea of Bottomless Wisdom, found in the arms of a Loving Parent, cast again upon the strong waves of Presence Mind, home again to Self in Holiness.
It is not an easy way, for it involves the mind and mind can seriously deceive, leading to spiritual pride, conceit, and wounding of one's soul and the souls of others. It is not acquired knowledge, taken by the one who seeks, but given Knowledge, bestowed by the One True Creator upon the seeker. Ultimately, it is peace, not struggle.
Prayer of Action
Devotion, learning, doing. The action of Agape, love in motion. Perhaps it is the most difficult form of prayer because it must remain absolutely unselfish. It is praying without praying, it is hands unfolded and arms upraised, not in praise, but in Holy Work for the benefit of others. It is "becoming the answer to our prayers."
The Book of James speaks this: "Suppose a brother or sister is without clothes and daily food. If one of you says to them, 'Go in peace; keep warm and well fed,' but does nothing about their physical needs, what good is it?" Devotion has its place in the heart of God, Holy study has its place in the transformation of the mind from God, but action is the Body of Christ at work.
A meal, prepared with Love for the poor or grieving is a prayer and a blessing in itself, without words to support its Holy Presence. A home repaired or constructed for one who needs it, this is Love in Action, this is the prayer of action, this is the completion of the cycle of prayer. Arms not raised to God, but reaching out to others and thus, embracing the Holy One.
Aristotle said in his Rhetoric that there are three ways one may influence people through speaking. One is to cause people to feel, one is to persuade people to think, and the third is to call people to action. God is calling, persuading, causing us to all three at the same time. Heart of Sacred Devotion, Mind of Holy Knowledge, Hands of Loving Action.
Three-In-One…One-In-Three
"There is a similitude of a Trinity shining in the body, soul, and spirit."
– George Ripley –
Today's post is a part of the Lord Teach Us To Pray, contributed by Steve Wickham.  Steve, author of "Grow In GOD" ebook, is a Registered Safety Practitioner (BSc, FSIA, RSP [Australia]), a writer, and an active online Christian minister (GradDipBib&Min). His social media links: Facebook, Facebook  and Twitter.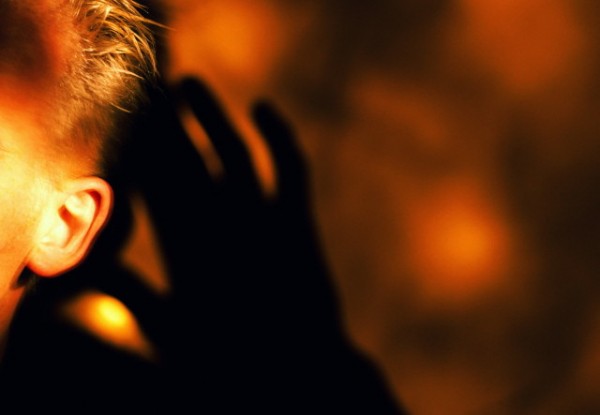 "Prayer is the application of the heart to God and the internal exercise of love."
~Madame Guyon (1648–1717)
Many people have ill-conceived notions on how to pray, and when, and so forth. As the Presence of God is entirely present, so too is the opportunity to pray. Prayer is simple and is best left simple. And prayer is not just talking; it's listening too.
But still there is a deep mystery surrounding prayer.
People unconsciously avoid it, ever wanting to master it, but may be too wary and too afraid of failing. But prayer is so easy, requiring nothing of us but our strict yet malleable surrender, we miss its simplicity. And we judge ourselves, also unconsciously, as being ill-devoted.
One Easy Illustration Of Praying In Everyday Life
I find God speaks to me (which is just as much a mode of prayer than me speaking to him) most when I am mobile.
When I walk God talks to me and I often talk back. When I ride the train God speaks to me and I write down those ideas. Often when I ride my bike God drops a word into my heart or between my ears. (God doesn't speak to me audibly.)
This form of prayer, of course, is revelation.
Now revelation is one of those things that seems easy, but is, in fact, hard. It needs to be nurtured. God will not force his way into our lives. We must seek him. We must desire him. We must live for him.
When God alone commands our attentions his revelation becomes natural discourse.
So, for me, mobility is the key to hearing God's voice as it resounds via the manifestations within my life, and within the lives of others that I observe.
Nurturing The Experience Of God's Revelation
Learning to hear God in our day-to-day, walking and talking lives is about giving our hearts to God, as implied above, as well as learning to receive God's love and truth. That is, resting in the glorious knowledge that we, alone and collectively, are beloved.
Holding both of these in tension—giving our hearts to God and receiving God's love and truth—is a sure and certain way of praying in an everyday way.
Revelation is the key to prayer given that prayer is a conversation, and no conversations take place with only one entity talking. We must be able to hear God; this is the start of a good prayer life.
***
Prayer is conversation with God. More important than talking is listening. Receiving God's revelation is receiving his love and truth. This keeps us on the straight path. Our conversing with God should never cease.
***
Giving our hearts to God in prayer,
Is just as much receiving his care.
The retreat is only a few days ago. We are pulling out our tents, packing our bags and getting ready to head up to Camano on Friday. So many of you have told me that you wished you could come that I thought I would share some of the programme with you. (More to come next week). Hopefully you can be with us in spirit if not in person. For those that are undecided there is still time to sign up.
Here is the prayer that we will begin with on Friday night – a prayer to prepare our minds for a time of thanksgiving and gratitude towards God.
Friday Evening Prayers
God we gather this night to thank you for the many blessings in our lives,
We praise you for your generous goodness new every day,
To you our God we offer praise and thanks.
God to you who created the earth and the heavens,
To you who are always merciful and forgiving,
To you our God we offer praise and thanks.
God to you who call us into relationship with yourself,
To you who give us the gift of family and friends,
To you our God we offer praise and thanks.
(Pause to remind yourself of all you have to be thankful for)
For the universe immense and unknown,
For the earth on which we live,
For humankind made in God's image,
Thanks and praise to God our creator.
For entering human history as one of us,
For your life poured out in sacrifice for us,
For dying that we might live,
Thanks and praise to Christ our redeemer.
For the comfort of your indwelling presence,
For the wisdom of your guidance and direction,
For drawing us together as one family,
Thanks and praise to the Holy Spirit our enabler.
Through your will we are made whole,
Through your love we are renewed in body, mind and spirit
Through you we become one community from every tribe and nation.
Thanks and praise to the Father, Son and Spirit through all eternity.
Psalm 92: 1-8 (NLT)
Give thanks to the Lord and proclaim his greatness.
Let the whole world know what he has done.
Sing to him; yes, sing his praises.
Tell everyone about his wonderful deeds.
Exult in his holy name;
rejoice, you who worship the Lord.
Search for the Lord and for his strength;
continually seek him.
Remember the wonders he has performed,
his miracles, and the rulings he has given,
you children of his servant Abraham,
you descendants of Jacob, his chosen ones.
He is the Lord our God.
His justice is seen throughout the land.
8 He always stands by his covenant—
the commitment he made to a thousand generations.
The Word of the Lord.     Thanks be to God.
A reading from the Gospel according to Luke. Glory to you, Lord Christ.
Luke 22:14 – 20 (NLT)
When the time came, Jesus and the apostles sat down together at the table. Jesus said, "I have been very eager to eat this Passover meal with you before my suffering begins. For I tell you now that I won't eat this meal again until its meaning is fulfilled in the Kingdom of God."  Then he took a cup of wine and gave thanks to God for it. Then he said, "Take this and share it among yourselves. For I will not drink wine again until the Kingdom of God has come."  He took some bread and gave thanks to God for it. Then he broke it in pieces and gave it to the disciples, saying, "This is my body, which is given for you. Do this to remember me."  After supper he took another cup of wine and said, "This cup is the new covenant between God and his people—an agreement confirmed with my blood, which is poured out as a sacrifice for you.
The Gospel of the Lord.   Praise to you, Lord Jesus Christ.
Let us pray together now in the words Jesus taught us.
Our Father, who art in heaven hallowed by your name.  Your kingdom come your will be done on earth as it is in heaven. Give us this day our daily bread and forgive us our trespasses as we forgive those who trespass against us.  Lead us not into temptation but deliver us from evil for thine is the kingdom the power and the glory for ever and ever.  Amen
Pause to offer up prayers of praise and thanksgiving
Gracious and generous God we give you thanks
For the gift of life for we are made in your image,
We pray for all your loved ones in whom your divine image is still hidden and distorted,
We pray for your mercy and compassion to rest upon them.
God in your mercy be with all those you love.
Caring and providing God we give you thanks,
For our homes that shelter and protect us,
We think of those without shelter and water and protection today,
We pray for your provision to be poured out upon them.
God in your mercy be with all those you love,
Abundant and giving God we give you thanks,
For our food that nourishes and strengthens us,
We thing of those without food and nourishment today,
We pray that you will feed them with the bread of life.
God in your mercy be with all those you love.
Loving and compassionate God we give you thanks,
For our friends and family who love and comfort us in times of need,
We think of those who are alone and feel abandoned today,
God comfort and surround them that they may sense your presence.
God in your mercy be with all those you love,
Gracious and generous God,
We remember all the gifts you have given us,
We remember how lavishly you have provided,
We remember how lovingly you have cared,
We remember especially that greatest gift of all,
Jesus Christ our Saviour,
And we give you thanks.
Amen.
As an Amazon Associate, I receive a small amount for purchases made through appropriate links.
Thank you for supporting Godspace in this way. 
Attribution Guidelines:
When referencing or quoting Godspace Light, please be sure to include the Author (Christine Sine unless otherwise noted), the Title of the article or resource, the Source link where appropriate, and ©Godspacelight.com. Thank you!