[caption id="attachment_5862" align="alignnone" width="300" caption="Edward Hicks - Peaceable Kingdom"]
[/caption] This post is part of series on Leading Spiritually. Before reading it you may want to check out the first two posts in the series:
The Art of Leading Spiritually – An Invitation to a Journey
The Art of Leading Spiritually - Why Are We Leading?
Where are We Leading?
Dysfunctional images of God and of God's purposes for us have created dysfunctional view of spiritual leadership. In my last post I said:
The central purpose of spiritual leadership is to become co-creators with God in bringing into being a community that is at one with God and with each other. Together we can shine with the presence of Jesus and model the love of God in such a way that others are drawn to believe in God.
If we truly believe that at the heart of the universe there is a loving, caring Creator whose deepest longing is to draw us into into intimacy with himself our leadership will reflect that. If we really believe that God's central passion is the restoration of all creation into a restored community of love and mutual care, that will become our central passion too. About five years ago the MSA team started a journey into this type of leadership model. We began in a time of retreat asking a question we continue to ask and discern that I think is at the core of all spiritual leadership is:
What is God's vision for the future and what part of this vision does God want our community to grab hold of and live out together?
We started by reflecting on God's vision for the future. The rich imagery of the creation story introduces us to a world where God, human beings and the creation live in harmony and mutual concern. Theologian Howard Snyder equates this beautiful, mutually dependent world with
shalom.
He explains: "On the seventh day God created
shalom
– the crown and goal of all his work." The crown and goal of all God's work was a community of people living and working together in harmony and mutual trust, caring for creation and relating personally to their God who walked in the garden with them.  And God looked at all that had been created with complete satisfaction. (Gen 1:27,28,31)
Shalom
is a corporate vision embracing the entire world community.  The segregation into small ethnocentric cultural groups that occurred at Babel is reversed and all people are reconciled and again walk in harmony and understanding together.  As we walk together toward God's mountain, the instruments of war become the instruments of peace (Is 2:2-5, Mic 4:1-4) the lame are healed (Is 35: 4-7), the oppressed set free and justice comes for the poor. 
Shalom
even encompasses and our rediscovery of God's call to be stewards of creation.  God did not create us to live as isolated individuals but as men and women together, in a harmonious interdependent community, caring for each other and for the entire created order. From the time humanity was excluded from the Garden, the object of all of God's work has been the recovery of
shalom
in creation and the restoration and renewal of all that was ruptured at the Fall. Amazingly, God asks us to be a part of that restoration. All Christ followers have a new job to do, to join with God in restoring, renewing and healing all that was distorted and broken by sin. We are heading towards a world of
shalom.
Our shared journey can show people how to live in
shalom,
how to share God's
shalom,
and how to bring God's
shalom
to the world.
What would the shalom of God look like if it was fully realized in our midst and how does God want us to live and operate to bring that into reality?
[caption id="attachment_5856" align="alignnone" width="300" caption="The art of leading spiritually"]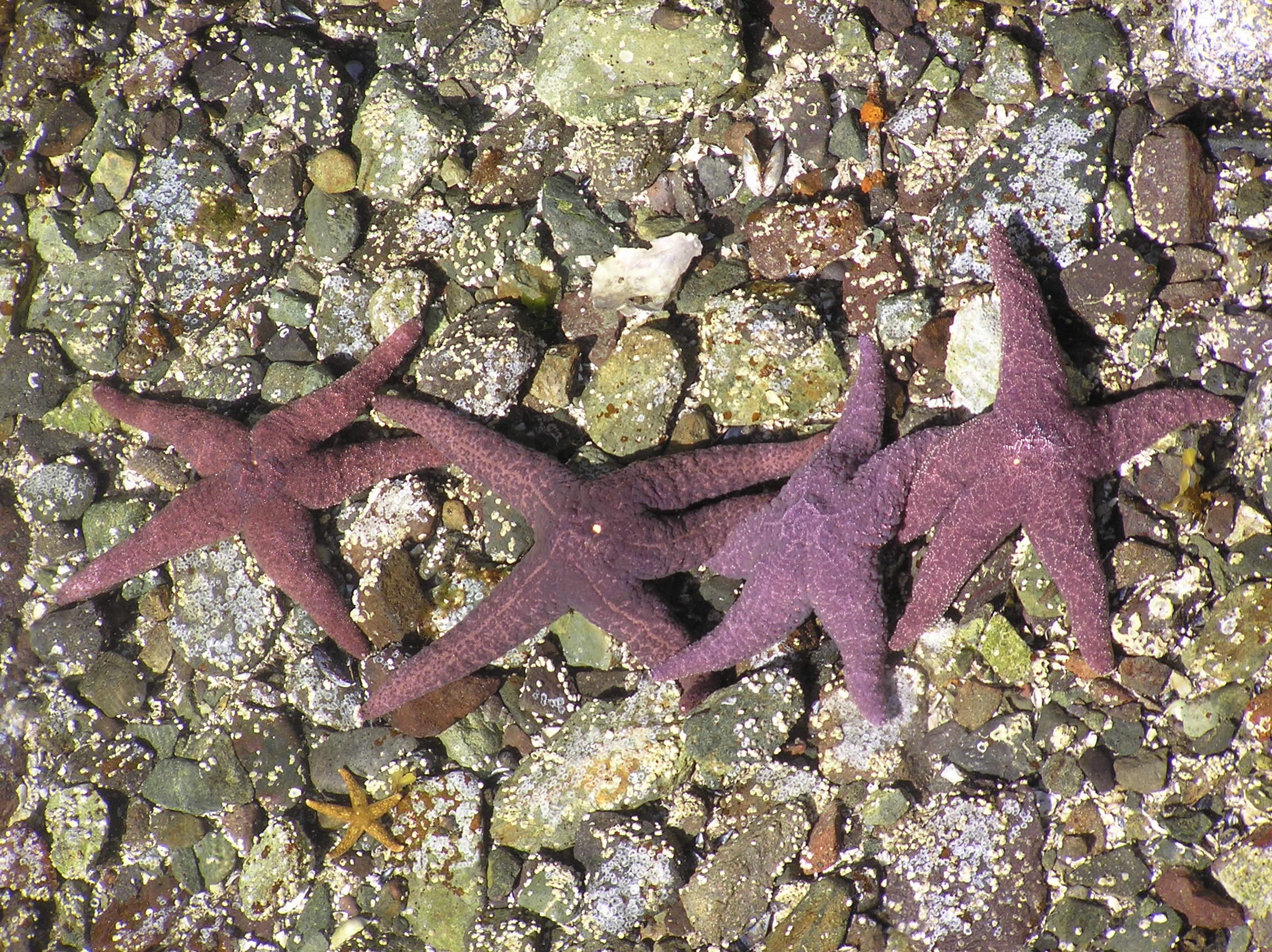 [/caption]
Why Are We Leading?
This post is part of series on Leading Spiritually. Before reading this you may want to check out the first post in the series:
The Art of Leading Spiritually - An Invitation to a Journey
Most of us aspire to be leaders. We want to be noticed. We want to feel successful. As Christians we want to know that what we do makes a difference in God's world. I wonder however if in our striving towards these leadership goals we sometimes miss God's purposes for us as leaders. To know how to become good spiritual leaders we need first to understand the purpose of leadership not from the perspective of the secular world or even from the perspective of the religious community but from God's point of view. A good place to start is with Jesus' last prayer to his disciples before his betrayal and crucifixion.
I am praying not only for these disciples but also for all who will ever believe in me through their message. I pray that they will all be one, just as you and I are one - as you are in me, Father, and I am in you. And may they be in us so that the world will believe you sent me. I have given them the glory you gave me so that they may be one as we are one. I am in them and you are in me. May they experience such perfect unity that the world will know that you sent me and that you love them as much as you love me.(John 17:20-23)
Jesus invited his disciples into a journey towards unity with God and with each other. The challenges of listening together, struggling together and praying together moulded them into a richly diverse loving community that resounded with the Spirit of God and as a consequence turned the world upside down. No wonder Jesus spent more time developing a community of followers than he did preaching. Missiologist Lesslie Newbigin explains: "...the center of Jesus' concern was the calling and binding to himself of a living community of men and women who would be the witnesses of what he was and did. The new reality that he introduced into history was to be continued through history in the form of a community, not in the form of a book." Early Christians believed that to live by the law of love that Jesus called them to required community because we cannot practice love in isolation. They reasoned that as the essential nature of God is love and because it is impossible to practice love in isolation, God the Trinity - Father, Son and Holy Spirit - must be a model of perfect community, a perfect harmony of loving relationship. Gilbert Bilezikian in his book
Community 101,
further elaborates this understanding. "Since God is Trinity he is plurality in oneness. Therefore, the creation in his image required the creation of a plurality of persons. God's supreme achievement was not the creation of a solitary man, but the creation of human community." He goes on to explain that this last prayer of Jesus with his disciples is a prayer for community. "The oneness that Jesus prayed for was not mere unity. It was the oneness that reaches deep into the being of God and finds its source in the relationship between Father and Son. Jesus is asking for the restoration among humans of the oneness that had originally been entrusted to them in creation, a oneness made in the image of the oneness within the Trinity." This understanding of God and of God's purposes for us invites us to rethink everything including the function and form of leadership. In fact it turns our leadership models on their heads. Spiritual leadership is not about our own advancement or success. The central purpose of spiritual leadership is to become co-creators with God in bringing into being a community that is at one with God and with each other. Together we can shine with the presence of Jesus and model the love of God in such a way that others are drawn to believe in God. This doesn't require a charismatic out in front personality that hopes everyone will catch their vision, follow and obey. It requires a community that is willing to journey together into the ways of God. It recognizes that leadership is a function of the whole community. As we listen together, discern together, struggle together and pray together we learn to grow together into that restored community of love and mutuality which does indeed reflect the image of the oneness within the Trinity. (Coming tomorrow - Where are we leading)
[caption id="attachment_5856" align="alignnone" width="300" caption="The art of leading spiritually"]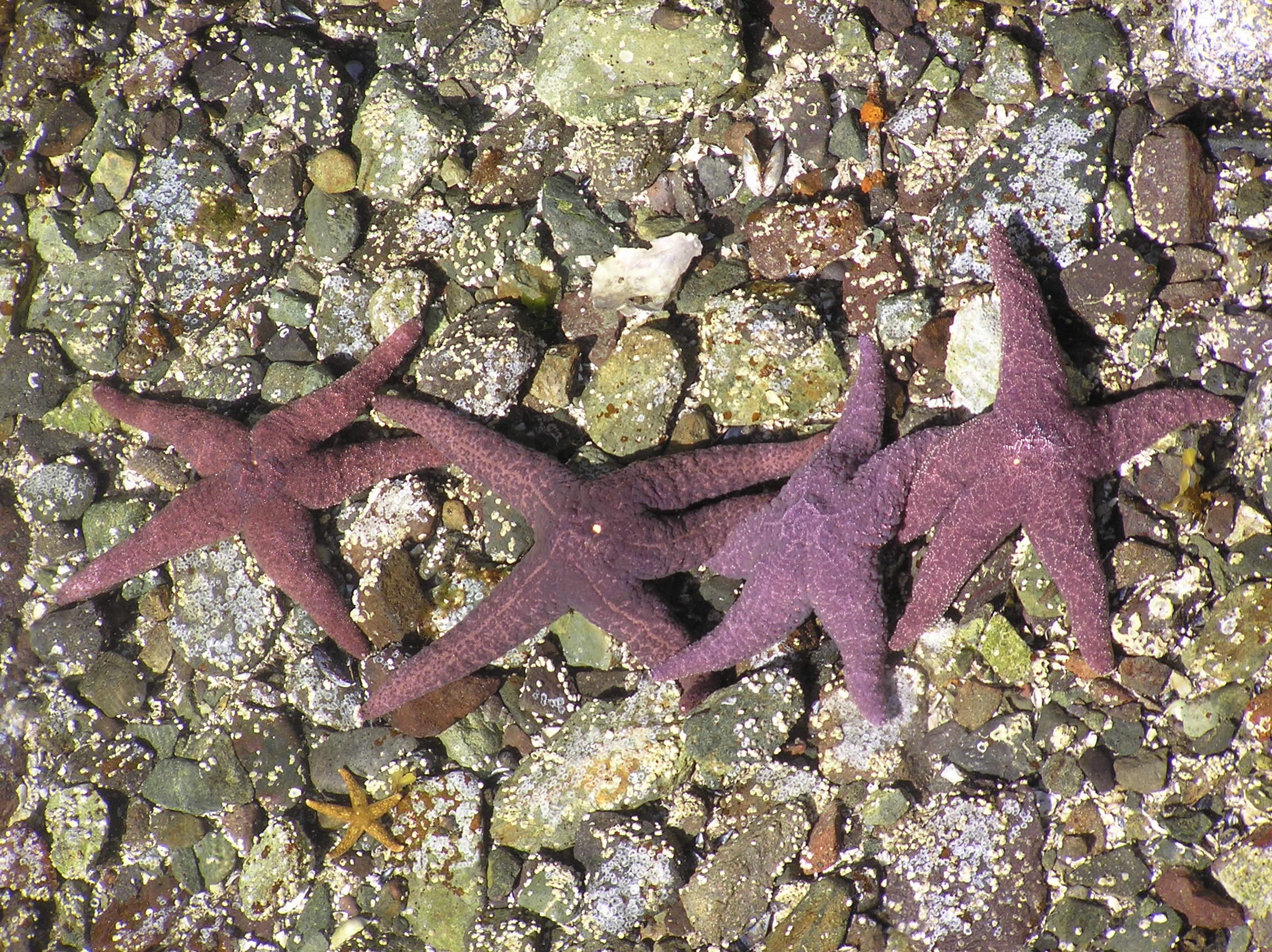 [/caption]
The Art of Leading Spiritually
What does it mean to be a spiritual leader? Why do we lead and where are we heading? What was it that made Jesus leadership special? These are all questions that have revolved in my mind over the last few weeks as I have reflected on my own leadership and evaluated where I am at and where I need to grow into the future. Let me say up front that much of what I share over the next couple of weeks will, to a certain extent, be me thinking out loud. I want to grapple with important questions about why, where and how we lead and hope that you will join me in this journey. Mustard Seed Associates is going through some huge transitions at the moment. In the next couple of years our team here in Seattle will probably double in size and we will also begin to establish the Mustard Seed Village community on Camano Island. Our Board is also going through transitions as we grapple with the new skills that are needed to move us into the future. Mustard Seed Associates is a community not a program based organization. We see both our staff team and Board as spiritual communities that discern and carry out the will of God for our organization. We believe that everything we do should flow out of our involvement together as community. We also want to foster spirituality that draws followers of Christ into a deeper relationship with God not alone but as a community.  That is one of the reasons I am attracted to monastic communities and the liturgical calendar. Both of these provide tools that draw us into community with God's people around the world. The Mustard Seed team also wants to encourage innovation that enables us to create new ways to advance God's kingdom purposes and engage tomorrow's challenges. That kind of creativity only occurs in community.  In many ways MSA provides a networking hub for many expressions of faith and community. Shane Claiborne once described us as cross pollinators. We draw people together across generations, denominations and cultures connecting and equipping them to create their own models that can transform their cultures by both living differently and making a difference for God's kingdom. To be honest in some ways I am less sure now of what Godly leadership is meant to look like than I was 10 years ago partly because I realize that spiritual leadership is not a job but a journey. It is a journey into intimacy with God. It is a journey into the kingdom of God. It is also a journey into the company of others. Spiritual leadership is not about individual success, in fact I am not sure that it is about individuals at all. Spiritual leadership is about community, about enabling others to become the people God intends them to be so that together we can become the community of shalom that God intends us to become. It is probably fairly obvious that my ideas on spiritual leadership look nothing like the secular model of leadership we so often applaud. Our modern idea of leadership, even of Christian leadership is often a very hierarchical model, based on power and prestige. Success is often judged by growth in numbers rather than in spiritual maturity. Sadly this is the model that most of us know and adhere to without even thinking about it. So I hope you will join me in this journey of exploration and discovery as we discuss the whys, wheres and hows of what it means to lead spiritually.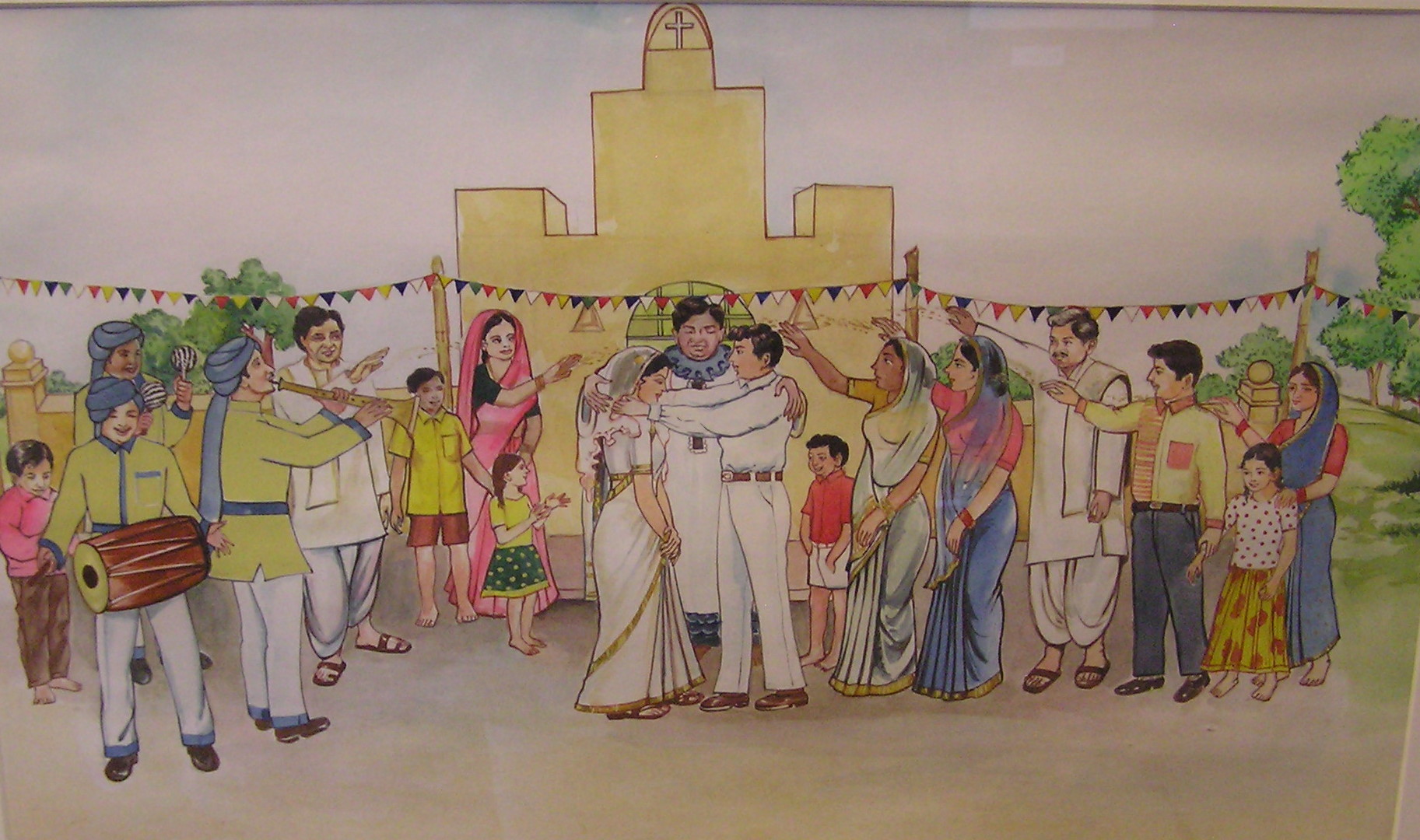 Today is the last day of the Christmas season. Tomorrow we will take down our Christmas tree and lights. We will pack away our advent wreath for another year and replace the poinsettias on our mantle. I always struggle with this because it seems that suddenly we replace the promise and joy of Christmas with a drab and uninviting plainness. But in the midst of this plainness I start to think about the need to get outside and get going with the spring garden. Heaps of catalogues arrive in the mail and my fingers itch to get down into the dirt and make something happen. It had not occurred to me before but this garden activity seems like a very appropriate one for the season of Epiphany, that season when we are all encouraged to get out into the world and tell others about the Saviour whose birth we have just celebrated. Making something happen to bring new life into our world is the spirit of Epiphany. We are called out into the world not just to talk about Christ but to reveal him to others through our deeds and actions. The garden is one place in which I both connect to God and work to help others connect to God as well, but it is not the only place. One of the challenges I have been thinking about over the Christmas season is
How do I reveal Christ to others through my life?
I want this season to be a true epiphany for myself and those around me. Here are some other suggestions that posted a couple of years ago:
There are many different ways that you could reveal the message of hope to others during this season.  Consider doing one of the following during the weeks of Epiphany
Do you have new neighbours?  Are there newcomers to your church?  Invite them over for an evening to get better acquainted
Is this an opportunity to reach out to people in your office or workplace?  Consider providing breakfast for those you work with.  If you are feeling particularly adventurous you might like to make this a weekly or monthly event.
Is there a university close by with international students?  Invite a small group of students home for lunch or dinner.  This is a great way to get know about another culture and the students will be very eager to learn more about your culture and religious traditions.  
Is there a senior care facility near where you live?  Take your children over for a visit.  Get them to read a story or sing a song for the residents.  Consider taking some of the elderly people out for a trip.
Is there a special way in which your children could reach out to others at their school or play group?  Talk to them about the Biblical story and ask them to come up with one way that they could reveal the hope of God the their playmates.
What are your expectations for the season of Epiphany?
[caption id="attachment_5847" align="alignnone" width="224" caption="The coming of the Magi"]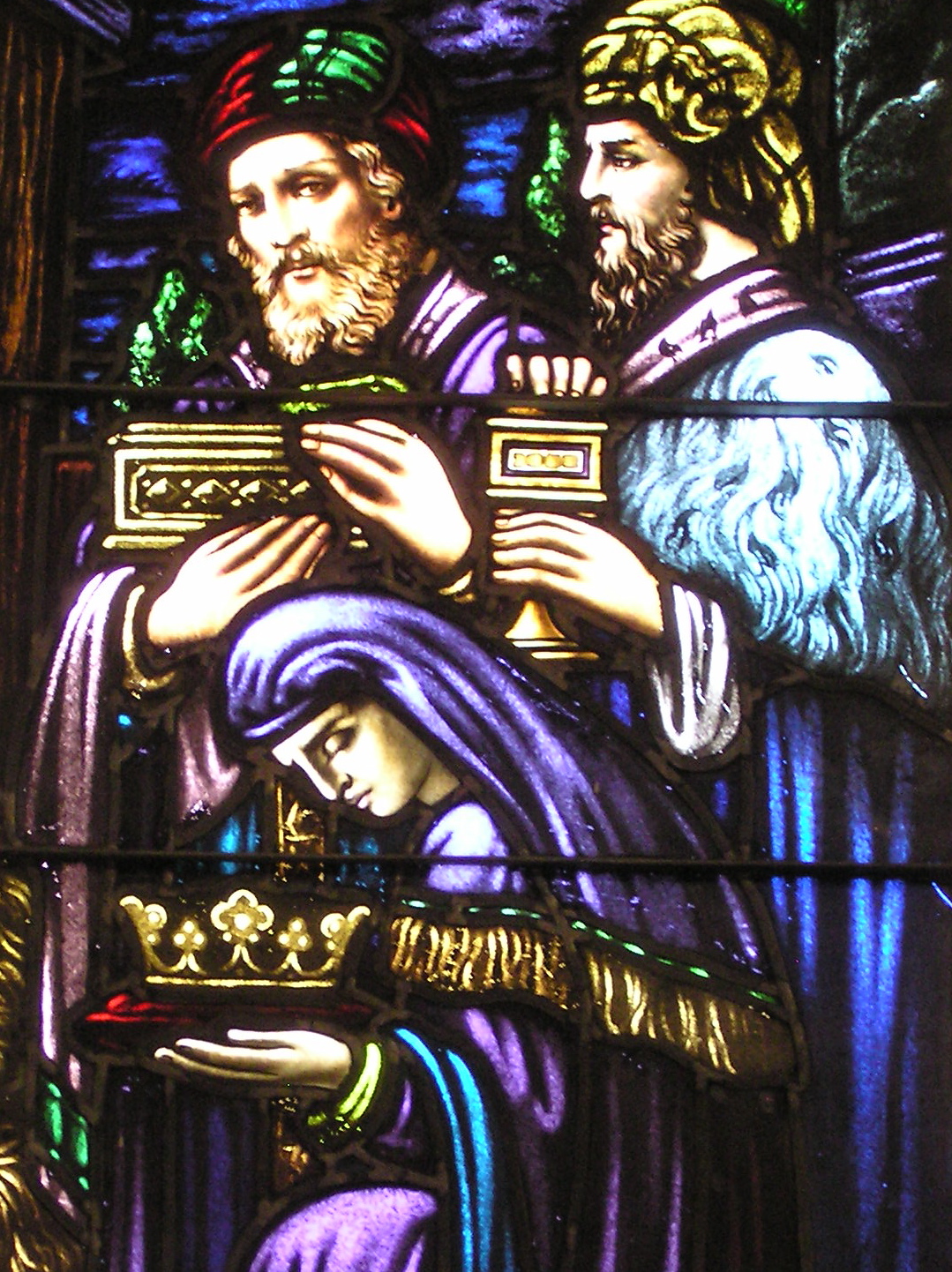 [/caption] Tomorrow is the
Eve of Epiphany
, the last evening of the Christmas season. The following day, January 6th is
Epiphany.
 In the past I have written
morning
and
evening prayers
for this coming season, but this year have spent most of my time reflecting on the implications of this season for my life and ministry. As I wrote in my
Epiphany post
a couple of years ago:
We have watched and waited through Advent, we have celebrated Christmas and the joy of our Saviour's birth and now we are being asked to follow, to recognize the revelation of Christ in our midst and journey into the new life he offers us.
The question that has revolved in my is
What does the new life of God look like? Where am I following Christ to?
These questions are particularly pertinent as I am also rereading Ann Voskamp's wonderful book
 One Thousand Gifts: A Dare to Live Fully Right Where You Are.
 Ann points out that the first sin of Adam and Eve in the garden was ingratitude, dissatisfaction with all that God had gifted them with. She contends that the key to finding the fullness of life that God intends for us is learning to be grateful for every moment and every circumstance.
I have lived pain, and my life can tell: I only deepen the wounds of the world when I neglect to give thanks for early light dappled through leaves and the heavy perfume of wild roses in early July... and all the good things that God gives.... rejecting joy to stand in solidarity with the suffering doesn't rescue the suffering. The converse does. The brave who focus on all things good and all things beautiful and all things true, even in the small, who give thanks for it and discover joy even in the here and now, they are the change agents who bring fullest Light to all the world. When we lay the soil of our hard lives open to the rain of grace and let joy penetrate our cracked and dry places, let joy soak into our broken skin and deep crevices, life grows..... The only real prayers are the ones mouthed with thankful lips. Because gratitude ushers into the other side of prayer, into the heart of the God-love, and all power to change the world, me, resides here in his love. (p58,60)
The season of Epiphany is an invitation to follow Jesus into the ways of gratitude and joy,. We are no longer bound by the dissatisfaction of our consumer culture that tells us to keep striving for more stuff, more success, more money, more of everything for myself. Instead we are invited to learn to live in the joy and contentment of seeing every moment as a gift from God. As Paul encourages us:
Always be full of joy in the Lord. I say it again - rejoice... Tell God what you need and thank him for all he has done. Then you will experience God's peace which exceeds anything we can understand. (Phil 4:4, 6-7)
And again
Let your roots grow down into him, and let your lives be built on him. Then your faith will grow strong in the truth you were taught, and you will overflow with thankfulness. (Colossians 2:4,5)
So as we move into Epiphany this year let us do so with joy and gratitude, savouring each moment God gives us as precious gift. Let us show others that we really are content with God alone and need nothing more than the love of God to fill us with joy and gratitude.
As we race into this new year all of us are making new resolutions, anticipating new beginnings and hoping for new possibilities. In the process it is very easy to forget the boundaries God sets up for us.  Burnout are becoming more and more common, particularly amongst leaders and I am concerned that most of us take on far more than we should. We forget that Jesus is the saviour of the world, not us. W operate from the misguided conviction that we are God's answer for the needy world around us and take on huge unwarranted burdens as a result. Or if we are honest, we just love to see our names in lights and are willing to push ourselves beyond the limits in order to succeed. Next week I will start a series on
Leading Spiritually.
I have been taking time in the last few weeks to evaluate my own leadership and want to share with you some of the insights I am gaining. But this insightful journey would not have been possible without my willingness to stop, to listen and to set boundaries, not something that I always do easily. Yesterday I wrote the following prayer which I plan to use each morning over the next few weeks to remind me of my limits and of the need to constantly place God in the centre of all I am and do.
God may I live within limits, of my body, my mind and my spirit. God may I live within limits, of my calling , my community, my capacity. God may I live within limits, of who I am and who you want me to be. May I learn to live in the place of trust, and wrap my heart around your presence. May I learn to still my mind and listen, attentive to the quiet whispers of your voice. May I attune my ears to your words, And savour the sacredness of each moment. May your ways echo in the depths of my being, so that all I am and all I do, flows from an experience of your love.
[caption id="attachment_5836" align="alignnone" width="300" caption="Moon setting over Olympic mountains"]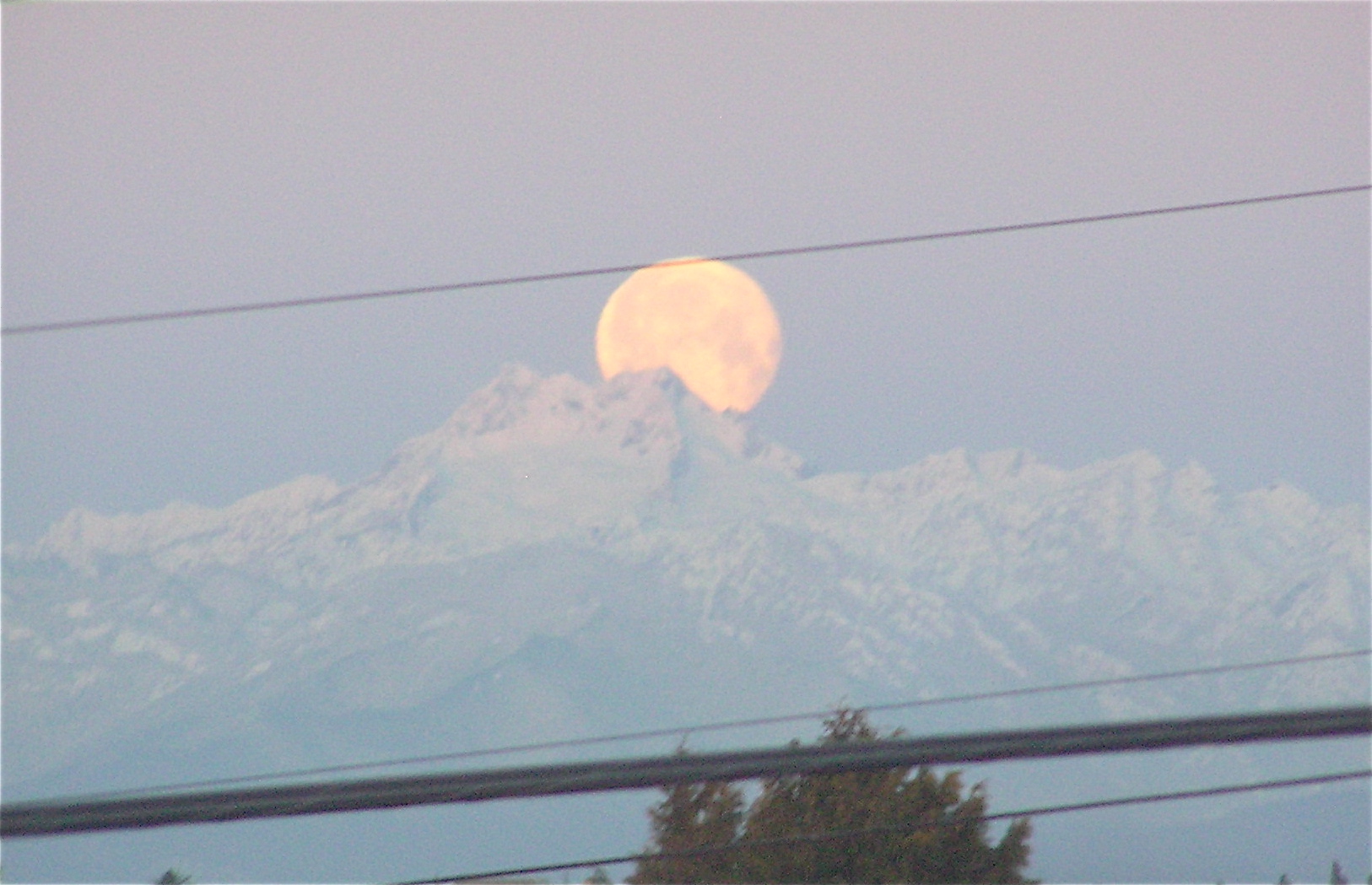 [/caption] A new year has come, for many with the hope of new and promising possibilities for others with the expectation of continued uncertainty and turmoil. How we approach this year and what we get out of it will to a large extent be shaped by our attitudes and expectations. Tom and I have just returned from an end of year retreat. As many of you know this is something we do three or four times a year, though this final one for the year tends to be the most renewing one for us. These last few days have been no exception. Both of us have returned home with a renewed commitment to take time to listen to God and walk in God's path. For me it has also been a good reminder of the balance I need in my life and of how easily I get out of balance. This is a theme that I cover in detail in my book
Godspace: Finding Peace in the Rhythms of Life
but I have also explored it in several previous blog posts and wanted to challenge you all to consider seriously your own need for a balanced rhythm to life. I suggest we need a balance between secular and sacred activities, work and rest, community and solitude, feasting and fasting. I think the beginning of the year is a great time to consider what our lives should look like and explore how to find the rhythms and balance we need and then institute regular practices that accomplish this. For Tom and I our regular retreats are the key to maintaining this type of balance. Sabbath keeping is the essential weekly practice that keeps me on track. There is much evidence that suggests we do not function well when we are over tired, lacking in exercise, or drained spiritually and emotionally. In fact I suspect that if we are not leading a well balanced life decreases rather than increases our productivity. We are more likely to distract ourselves with busy unproductive activities. So take some time 0 reread these posts and prayerfully consider your own regular commitments an how you can align them more consistently with the rhythm of life God intends for all of us.
Tools for Prayer - Moving Beyond Chronic Randomness to Intentionality
Have You Taken A Spiritual Audit Lately
Did Jesus Lead a Balanced Life?
The Spirituality of Rhythm
As an Amazon Associate, I receive a small amount for purchases made through appropriate links.
Thank you for supporting Godspace in this way. 
Attribution Guidelines:
When referencing or quoting Godspace Light, please be sure to include the Author (Christine Sine unless otherwise noted), the Title of the article or resource, the Source link where appropriate, and ©Godspacelight.com. Thank you!