A couple of months ago Travis Reed from Work of the People interviewed me for a series of videos associated with my book Return to Our Senses: Reimagining How We Pray. I talked about this in a previous post: Creating Sacred Spaces: Do We Really Churches
Here is a sneak preview of the first video. You can watch it here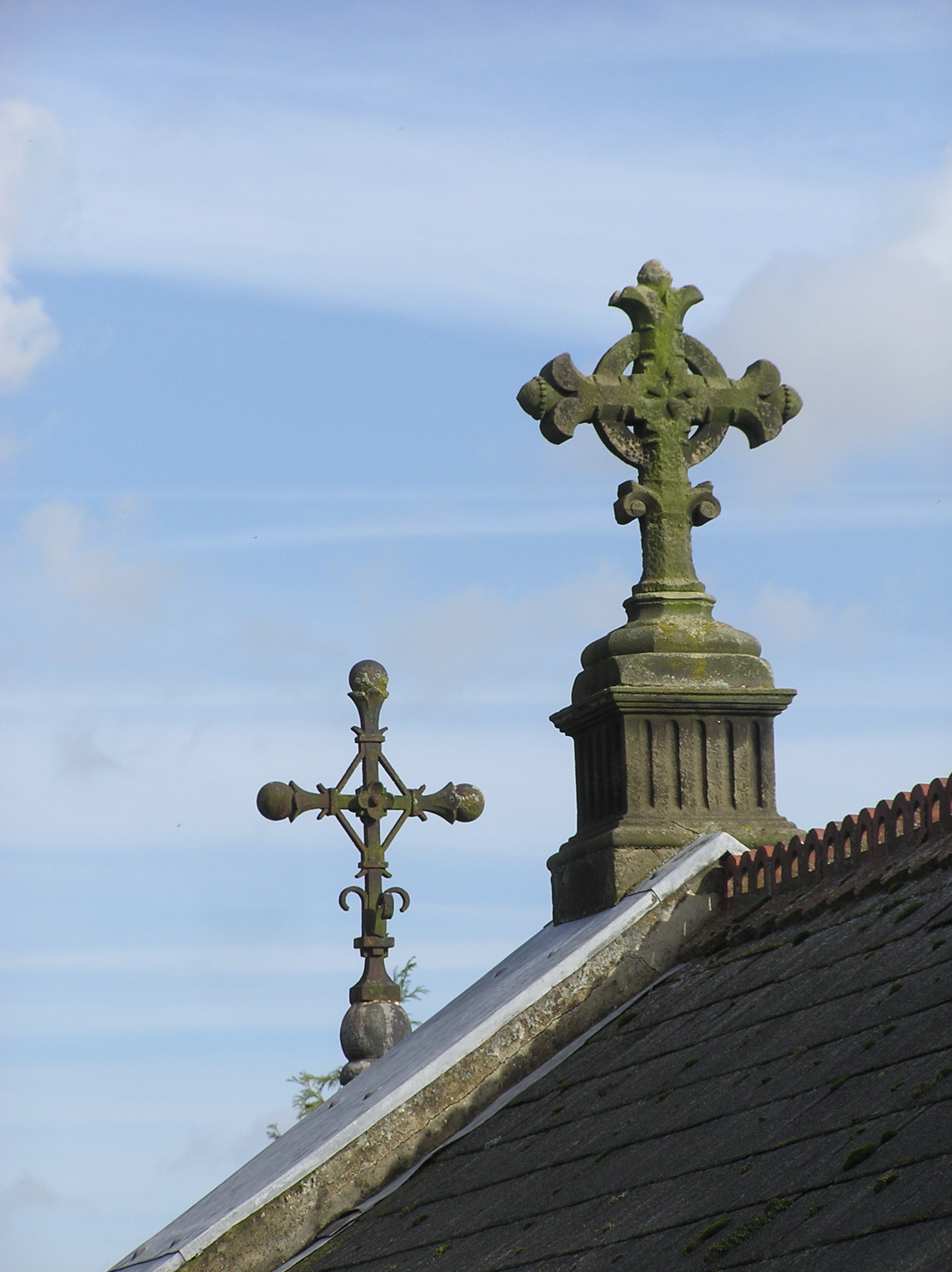 Today's post is the third and final installment of Lisa Hewitt's contribution for the Lord Teach Us to Pray series, borrowed from her blog Digging for Myrrh.
Lisa is "a Christ-worshiper, writer, kitty-mama and wannabe saint (with a long way to go). Trying to stay on the path and appreciate the beauty…with daily thanksgiving. Trying to listen for His song and sing along…and loving every note."
On "Reimagining How We Pray" Day 3
Sometimes I think our difficulty comes when we try to separate the idea of prayer from the idea of worship and the idea of life. We compartmentalize. We compartmentalize God we like we compartmentalize work or play or eating breakfast or making love—in a specific slot of time and a specific place for a specific purpose—and in so doing, we put God in a box.
This year, God has been blowing out the sides of the box I put Him in.
Confession: this is not comfortable.
The $64,000 question isn't, "How do I pray more/better/more effectively?" That makes the question about me. The question is, "How do I step outside of the box and let God lead me?"
Prayer happens when God crashes through the compartments. He does it all the time—but do we allow ourselves to see it? It happens when we see the hummingbird that hovers just outside our window or when we hear the laughter of a child. It happens when we play that symphony or cry with a friend over her loss. It happens when we feel His presence in a church we never planned to visit, in a denomination with which we've never been comfortable. It happens when we choose to thank God in every moment, instead of resenting Him for what He hasn't given us or what we think we deserve or what we think He has taken away or how He hasn't met us in the way we expected. It happens when we choose—again and again, moment by moment—to see Him in every event, to invite Him into every tick of the clock, every action we take, every thought we think, whether glorious or tragic, sinful or saintly. It is then we discover that He will embrace us there…and that, truly, nothing can separate us from His love. Nothing. Not the worst in us…not the best in us.
God IS. Whether we see Him or not, whether we acknowledge Him or not, He IS, and He is with us. But when we do acknowledge Him, when we do embrace Him, when we let Him in to every single thing we feel—that is when prayer happens. Brother Lawrence called this "practicing the presence of God." The Apostle Paul wrote, "Pray without ceasing."
I think they were on to something.
We may not immediately feel different as we invite the Holy Spirit into every moment of our lives. I didn't—not right away. (But a friend of mine once observed that God moves at different speeds for different people, so I'm not handing down pronouncements; God can, and sometimes does, radically alter someone's life in an instant.) What I discovered is that over time, as I invited His transformation into my prayer life, change happened. He changed how I perceive Him. He changed how I relate to Him. He changed how I pray. And all I did…is live in obedience to allow Him.
I invite you to ask Him to do that, today. He will answer. He promised.
This post is a continuation of Lisa Hewitt's contribution for the Lord Teach Us to Pray series, borrowed from her blog Digging for Myrrh.
Lisa is "a Christ-worshiper, writer, kitty-mama and wannabe saint (with a long way to go). Trying to stay on the path and appreciate the beauty…with daily thanksgiving. Trying to listen for His song and sing along…and loving every note."
On "Reimagining How We Pray" Day 2
Yesterday I talked about trusting God even through our own discomfort. (You can read the post here.)
If we're honest, I think many of us might confess that our prayer life is sometimes…well, boring. I can easily go through the same steps every day, in the same place, with the same mug of coffee or tea and the same cat on my lap. And I will confess that on more than one occasion I have looked out my window and asked God, "Am I boring YOU as much as I'm boring me?" And yes, sometimes I go through "desert times" in my walk with God, when I pray my heart out and still feel like God's posted "Out to Lunch" on His office door.
This post is not a remedy for that.
The problem, I think, isn't that I don't pray.
The problem is that all too often, I don't listen.
I often forget the most important part of my prayer—that I am conversing with a Person. That He has things He wants to share with me. And often I am ungrateful and downright impatient when the King says He wants a few more minutes of my time. On more than one occasion, God has pulled me back to the couch when I've finished my list of petitions and gotten up to get on with my day. On more than one occasion, He has not answered my prayers the way I had hoped.
I want prayer to be easy and comfortable and organized, just like I want my God to be easy and comfortable and organized. All to often, He is not.
On top of this, God does not limit His interactions with me to my "quiet time." Sometimes I think He deliberately waits until I'm in the shower or driving way too fast to a late appointment…just so I can't immediately write down what He is saying and I have to chew on it instead. Sometimes He speaks in the silences; sometimes He waits to call out through the noise, or taps me on the shoulder during a movie. (Who says God doesn't have a sense of humor?)
Now, I could tell you some of the obvious stuff (and I already have): take time out to be with God; listen, don't just talk; change up your location and your prayer habits; and yes, do those Bible studies and blog posts and conferences and let them fire up your passion for Jesus.
But let's get to the un-obvious, the easy-to-forget.
Christ is a person. And He wants to interact with you as a person. Your walk with Jesus—your prayer life—will not look like anyone else's walk with Jesus/prayer life. So if you share your humble admissions and your best friend says, "Wow…God never talked to ME through the back of a milk carton," you can laugh with her at the weirdness and the wildness of a God Who will not be defined.
When you dance and create choreography to a worship song and perform it just for Him, He will love it that you shared with Him. When you paint a picture inspired by a Bible verse or arrange wildflowers in a vase on the table and blow Him a kiss in thanks, He will hear your prayer. When you wash dishes and thank Him for the mouths fed by the meal (and the provision that supplied it), He will hug you as you dry them. Christ permeates us—if only we will let Him, and embrace Him, and open these eyes to see.
God deals with us as individuals because He is an individual. He knows how He fashioned you. He knows what makes you laugh, what frustrates you, what resonates with you, what gets your attention. He knows what makes you cry, what makes you love, what makes you hope. This is mystery. It is not to be explained. It is to be embraced.
So let me put this quite simply: Let God lead you in prayer. He knows what you need. He knows how you talk—and how you will best listen. He speaks the language of your heart. So find the couch or the monastery or the hiking trail or your morning commute, or stand at the kitchen sink or reflect on the blog post or dance across the living room floor, and let your heart sing, and let your heart listen.
All you need to do…is be with Him. He will be with you.
And if you're getting bored with prayer? Tell Him. Who knows what He might bring into your life to wake you up!
I was sent this prayer by St Francis of Assisi a few days ago by Jamie Arpin Ricci. It was posted at Dating God: Franciscan Spirituality for 21st Century.  It seemed a very appropriate prayer for me this morning as I have been meditating on what means to keep Jesus always in my sight and to enter into prayer with all my heart and soul and mind.
A couple of days ago in my post Can We see the Face of God and Live, I mentioned that I have been reading  Lord, Teach Us To Pray by 19th century Scottish pastor Alexander Whyte. He reminded me that "prayer is the very highest energy of which the human heart is capable.; prayer, that is, with the total concentration of all our faculties. He goes on to say: Believe me, to pray with all your heart, and strength, that is the last, the greatest, achievement of the Christian's warfare on this earth.
Therefore,
let us desire nothing else,
let us want nothing else,
let nothing else please us and cause us delight
except our Creator, Redeemer and Savior,
the only true God,
Who is the fullness of good,
all good, every good, the true and supreme good,
Who alone is good,
merciful, gentle, delightful, and sweet,
Who alone is holy,
just, true, holy, and upright,
Who alone is kind, innocent, clean,
from Whom, through Whom and in Whom
is all pardon, all grace, all glory
of all penitents and just ones,
of all the blessed rejoicing together in heaven.
Amen.
If you are wanting a challenging approach to prayer you may like to download a pdf of Whyte's book here
Today's post is for the Lord Teach Us to Pray series, written by Lisa Hewitt, borrowed from her blog Digging for Myrrh.
Lisa is "a Christ-worshiper, writer, kitty-mama and wannabe saint (with a long way to go). Trying to stay on the path and appreciate the beauty…with daily thanksgiving. Trying to listen for His song and sing along…and loving every note."
On "Reimagining How We Pray" Day 1
I do not have all the answers. Right now I don't even have answers for the pressing questions of my own life. I just finished a degree program and have no idea where God is taking me next—I just know I am in a painful season of waiting. So I find no small irony and humor in offering a post or two on prayer.
As a communicator, I find it tempting to offer the standard solution: something like "A Three-Point Guide to Better Prayer." But I believe what we need is less of that—the distraction, the bullet-point solution, the quick fix—and more of Jesus. Because what we're looking for is Christ.
The problem is, we don't always find Him where we expect to, or where others tell us to.
He once called me to a fast and, being a skinny chick, I thought He was nuts. (Is anybody else with me on this, or am I the only one who finds God's leading a little, well, unusual at times?) But I knew it was Him, so I obeyed. And through this obedience He blessed me beyond any ability I have to record it here. Do I always know for sure it's Him?
Uh, no.
It's an inexact science, this walking with God. And I think therein lies the rub.
Our world has become so programmed, so regimented, so scheduled, that I think many of us have lost the ability to lose ourselves in wonder. We expect God to fit neatly into our schedules even as we expect Him to fit neatly into our theories. We have become so adept at explaining every last detail about how a seed germinates (thank you, scientific method, you do have validity), that we have lost the ability to embrace the wonder and mystery of that new life breaking through the dirt, shaking off the shell of its old self.
Mystery is rash and it is unexplainable and it is wild and it is frightening.
I don't know about you, but mostly I like my frightening moments to be, well…safe. The outcome, guaranteed. I love to ride the roller coaster as long as I know it's been checked by competent mechanics. I thrill to extreme sports as long as the person on the mountain bike knows just how to plunge down that steep trail without wiping out. I love the idea of a wild God who will come through in a desperate moment…but please don't ask ME to be the one between Pharaoh's army and the Red Sea. I'd rather read about it later, thank you, from the comfort of my living room.
But God is not safe, and He does not conform. The Bible proves it. He is wild and He is reckless, and if I want to see Him come through in a radical way, in a personal way—and I do—then I'm the one who must radically trust Him as I careen right through the middle of my worst-ever crisis of faith. I must say yes to His presence and His intervention even when I want to scream no to the pain of it.
This is not comfortable. In fact, in my experience, this is never comfortable.
About now I hear you asking, "Nice, Lisa, but what does all of this have to do with prayer?"
I'll answer that tomorrow.
MSA intern Chris Holcomb is starting a series of posts at the MSA blog on experiments in simplicity.
One of the questions that I've been grappling with over the last several years is this: what do people need? No, I'm not trying to think of a product to sell, or an innovation to change the world; I'm thinking in much more basic terms than those. What does a person need to survive, and what do they need to live a happy, fulfilling life?
Check out the first post here
Over the last few weeks I have spent a lot of time thinking about what kind of God I believe in. This is a practice that I like to do regularly, affirming my faith and my trust in God in the process. Here is a beginning place in my ponderings.
YAHWEH is a God of love and goodness – this is the foundation of my faith. I don't always understand what God is doing but I am more than ever convinced that, as Paul says, nothing can separate us from the love of God. (Romans 8:31-39)
In Jesus Christ God took on flesh and dwelt amongst us. He is not the only revelation of God in this world but he is the fullest revelation of God that we have and through him we can come to understand God more fully (John 14:6)
God sent the Holy Spirit to dwell within us, an advocate who will never leave us but will lead us into the truths of God (John 14:15-21)
God's desire is the restoration and renewal of all things and this will be accomplished through the redeeming work of Christ our Saviour. (John 3:15-17)
God is merciful and forgiving, desiring that all people will repent of the sins that distract and separate them from his presence and longing to draw all of us into a loving and intimate relationship with himself.  God, the good shepherd lovingly pursues and "sheep" that strays and does everything possible to restore each of us to a loving relationship with himself.
God is just and righteous and and is working to establish an eternal world of peace and wholeness in which justice and righteous reign forever.
God is faithful and true and will always fulfill what he has promised, though sometimes the fulfillment of these promises may look very different from what we expect.
God is a God of abundance wh wants to and is able to provide lavishly and generously for all our daily needs.
God is compassionate and caring, with a heart that aches for every suffering person in our world.
God is a creator and not a destroyer, bringing into being all that is good and true and just.
What are the truths that hold you strong in your faith?
As an Amazon Associate, I receive a small amount for purchases made through appropriate links.
Thank you for supporting Godspace in this way. 
Attribution Guidelines:
When referencing or quoting Godspace Light, please be sure to include the Author (Christine Sine unless otherwise noted), the Title of the article or resource, the Source link where appropriate, and ©Godspacelight.com. Thank you!