In my book GodSpace I wrote that Jesus spent more time forming community than he did in ministry and I was reminded of that this week as we had the opportunity to enjoy many different types of community which have all made this a very busy but enjoyable week. Lent is not the only rhythm governing my life at the moment.
Last weekend those of us who live in the Mustard Seed House spent a day working in the garden. Even Gabriel (age 2 months) was out enjoying the sunshine.
On Monday night we all attended a conversation with Rudy Carrasco which gave opportunity to enjoy another form of community as we grappled with issues of multiculturalism.
Later that night Tom dashed out to the airport to pick up Shane Claiborne who spent a couple of days with us. Tuesday morning we invited some of his friends to breakfast.
Today (Saturday) I spent time with friends who were with me on board the Mercy Ship Anastasis. Though we had not seen each other for many years the deep bonds formed through the close community we shared on the ship meant that we came together as though we had never been apart.
I must confess that at times I felt a little resentful at how much time some of these community activities took as it meant work seemed to suffer and of course we all know that work is really the most important thing in life… at least that's what I used to think.
Over the last few years, I have realized that placing priority on getting the job done rather than on forming community is a very middle-class Western value that has little to do with God's kingdom values. God seems to be more concerned about relationships and community than about tasks. Maybe one of the spiritual disciplines I need to learn during Lent this year is the importance of spending time with people forming community. Seems simple but I find it very challenging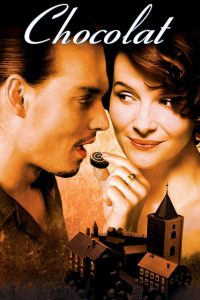 If you are looking for a good film to discuss during Lent try Chocolat – seems quite in keeping with my aversion to the idea of giving up chocolate for Lent.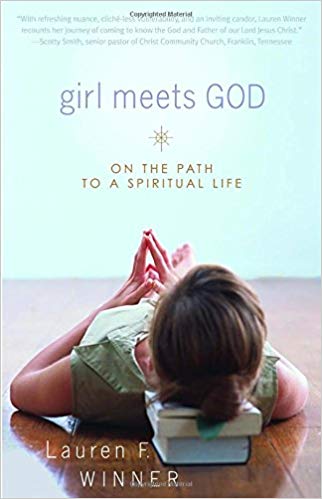 Here is a great quote about Ash Wednesday from Lauren Winner's Girl Meets God.
The imposition of ashes on Ash Wednesday is nothing if not bold – a dark and undeniable slash across your forehead, a bold proclamation of death and resurrection all at once.  You forget that it is on your forehead and you walk out of church, out into the world, a living reminder that Christ died for us… The cross on our foreheads is meant to be a dramatic reminder to ourselves – and it is that.  When Milind looks at me and says, "Remember that you are dust and to dust, you shall return," I know what God did for me.  He not only created me, he then poured out his grace upon me in the blood of his son.  Me, a bunch of dust!  But the cross also stimulates other people's questions.  It provides an unmistakable opportunity – even obligation – to witness.

Lent does not begin until next Wednesday but I feel that I have been living in the presence of it for the last month as I have developed the materials that we are making available through Mustard Seed Associates. As I worked on the booklet I found myself becoming more and more angry at the trivial ways in which most people treat this season. If I speak to one more person who intends to give up chocolate, alcohol, TV or internet surfing I will probably react in a very unChristian way.  And the ads for diet aids that flood our TV screens at this time of year (at least in the Northern hemisphere) don't really help. Though I realize these can be very real addictions for some people in Western cultures, they also seem incredibly trivial when compared to the suffering of so many in our world.
The scary thing about developing these materials is that I now feel responsible to carry through on everything I have suggested to others and that is probably as difficult for me to do as it is for anyone else.  I too like to take shortcuts and not follow Christ's teachings seriously – especially when it means giving up my comforts even for a day or two.  It is amazing our easily I make excuses & trivialize the commitment that God asks of us.  One of the reasons I have started making the videos for reflection that are appearing on this blog is because I find that having visual images like these helps me to enter more deeply into the gospel story and enables me to grab hold of my responsibility.
I started by uploading some of my photos from refugee camps and images of poverty as a screen saver but as my photo banks grew that didn't seem as important.  Then I started to write liturgies – not like we read in church (though sometimes they do look a little like a church service) but more as responsive readings that help me (and hopefully others) to connect their faith to their everyday life and to the world around them.  The videos seemed like a logical next step melding together my love of photography with my liturgies.  These videos help me to remember why I do what I do.  As I work on them for different seasons of the year they also draw me back to a profound comment by Robert Webber who says that for Christians the rhythm of the year is meant to be governed by the life, death, and resurrection of Jesus not by the civil and national holidays of our countries or by the dictates of the consumer culture in which we live.  Life with Jesus is life with a very different rhythm.
As we move towards Lent, God invites into a journey of discovery, a journey beyond the Cross into a new world of love and compassion. As you watch this video consider – what is the journey God is asking you to go on?

Last week it snowed in Seattle almost bringing the city to a standstill. Schools closed, people stayed home from work and Greenlake almost froze over. For many of us, it was a great excuse to slow down the pace of our lives for a few days and enjoy the simple things of life. Most evenings the Rosarios who live in our basement apartment came upstairs and we sat around the fire in the evenings to keeping warm, reading, laughing and talking. It was a great time of community closeness.
The sad thing is that we think we need an excuse to slow down like this. The pace of all our lives is so hectic and our focus is so much on work that many of us no longer have time to enjoy the simple things of life. Many of us don't even have time for friendships and we feel guilty if we do take the time. Jesus placed tremendous emphasis on community building. In fact from what I have read this was as high if not a higher priority for him than healing and preaching were. Our God is a god of relationship and if we don't have time for relationships then I think we probably are not really aligning our lives to God's priorities. I think that it is good for all of us to use times like this when we are forced to slow down to think about God's priorities for our lives. Where does God want us to be spending our time? Are we too busy and if so what can we do about it?
I just found this great quote from Henri Nouwen in Bread for the Journey: A Daybook of Wisdom and Faith. I think that it is the best definition of discipline that I have ever heard. Rather than emphasizing the rigors of repetitive action that many of us struggle with it focuses on the result – time & space for God
Discipline in the spiritual life is the concentrated effort to create the space and time where God can become our master and where we can respond to God's guidance. Thus, discipline is the creation of boundaries that keep time and space open for God – a time and place where God's gracious presence can be acknowledged and responded to.