by Christine Sine
Last week we had the delight and privilege of sharing lunch with David Vandervort. David has been a friend since we employed him to oversee a renovation on our house back in 1996. At the same time we recruited him as the architect for what was then known as the Mustard Seed Village on Camano Island. David attended many of the Celtic retreats we held on the island, walked the land with us and designed our first impressions of this eco-village of retreat and education. David saw us through the joy of building our first structure on the land and then wept with us as vandals destroyed the windows and brought everything to a halt. Some of you may remember that at the 24th Celtic retreat following the vandalism we used the broken glass to create a lamp that we used on the altar throughout the sessions. Here is the  Litany I wrote for that retreat which reflects our pain and our hope for what had happened. Here are some of the photos we took at the retreat that shows the sequence of the event. Looking at them again was a delightful nostalgic trip for me, though my heart ached for the senseless destruction that was such a blow to our plans.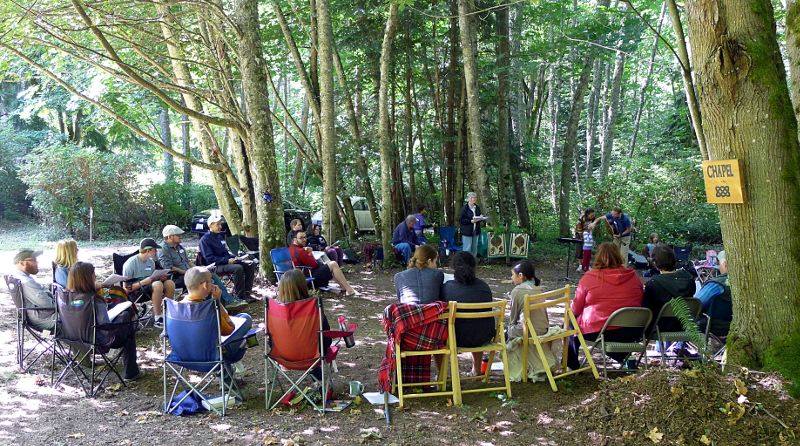 It was at that point that Tom and I realized we probably were not the people to see this vision completed. It needed younger people of vision and expertise to continue leading the charge. Fortunately God was preparing others to not only take over the vision but to expand it. James Amadon, who when we first met him in 2017, was in the midst of doctoral studies at Duke Divinity School, had a dream of a ministry very similar to what Mustard Seed Associates was all about. His thesis: The Ecological Pastor  is an indication of how passionate he is about encouraging followers of Jesus to become more ecologically conscious in their faith.
James was recruited by another long term friend of ours – Forrest Inslee who is the host of the Circlewood podcast Earthkeepers. Forrest started the Circlewood podcast in 2020 as a way to learn from people who are actively pursuing an ecologically-grounded faith, and to share these lessons with people around the world who love God and seek to care for the Earth. Forrest brings to the podcast a deep attachment to the wild spaces and climate of the Pacific Northwest, where he was born and raised; he also brings a keen interest in ways that environmental justice intersects with economic development, social justice, and community building.
Tom and I have now deeded the property over to Circlewood, but our deep love for this land and the project that we still hope to see completed is obvious to everyone.  We visited the property with our Mustard Seed House community a couple of weeks ago and our enthusiasm =was rather infectious. Everyone left inspired by the future plans for this beautiful property and hoping to be involved.
David Vandervort continues to be the architect for what is now known as Circlewood Village. Mustard Seed Associates also has a new name Circlewood, and under the able leadership of James and Forrest continues to thrive. Tom and I were excited to listen to the recent Earthkeepers podcast episode in which they interviewed David, not only about his plans for the land and the fascinating earth friendly materials that will be used, but also about his career as a green architect. His passion for the greening of architecture continues to grow too.
Here is a peak at the new plans for the village:
Listen to the podcast episode here: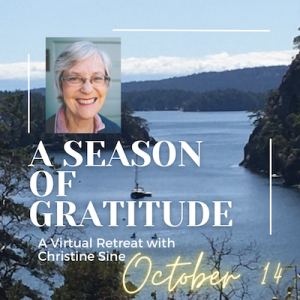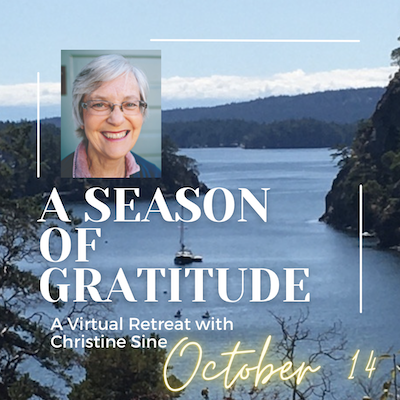 Join Christine Sine on October 14 or watch the recording later. October and November, the season between Canadian Thanksgiving and American Thanksgiving, is gratitude season on Godspacelight. Christine Sine will encourage you to enter into the practice of gratitude in this  interactive retreat that will help us enter this season of gratitude with joy and delight in our hearts.