by Carol Dixon
Happy International Friendship day!
What a lovely reason to think of all our friends across the globe today and remember them in our prayers.
I am blest living in the United Kingdom to be part of a group of 4 nations – England, Scotland, Wales and Ireland (more if you count in the Isle of Man and the Channel Islands which have their own parliaments). Most of the time the separate nations get along fine but at least the actual fighting, particularly between Scotland and England came to an end over 300 years ago with the Union of the Crowns – Northumberland often felt the brunt of the battles, being a border county ravaged by the English going north and the Scots marauding south.
I was fortunate to be brought up by an English mother and Scottish father so I learned the history and culture of both countries. My parents were very hospitable too and we often entertained visitors from different places and quite a few of our relatives emigrated to different continents – Canada and Australia mainly and it was really interesting to receive letters from them describing their new places of residence and the different customs. Their visits too were a fascinating insight into different cultures and at home we have quite a collection of knick -knacks from different countries given to us over the years by friends and relatives from across the world in our glass cabinet – France, Germany, Sweden, China, Malaysia, Borneo, the Holy Land, Pakistan, India, Jamaica, Lithuania to name a few – each one bringing back lovely memories of the stories attached to them.
Since I was twelve I have corresponded with my Swedish penfriend  – we're now both grannies in our 70s and it's via instant email these days, not letters which took 7 days to arrive. We were delighted to visit them in 1972 (when we made front page news in their local newspaper!) and, as well as some visits during the 1980s with our children, we last saw them in 2016 and enjoyed their family hospitality as well as some lovely days out together.

Over the years my husband, Donald and I have travelled, too – wonderful camping holidays in France with our children where we sampled different foods and saw interesting places quite different to ours. It was good to be able to speak a little of the language too (albeit school French) which allowed us to converse with our neighbour's and chat in the village shop.
When Donald was at university as a mature student we hosted some of his fellow international students for Christmas. Most were the same age as our youngsters so they had people of their own age to converse with, not just us oldies. The Chinese Malaysian family became great friends of ours and we were invited to their weddings in Kuala Lumpur which gave us a wonderful opportunity to experience a totally different culture and faith (Buddhism).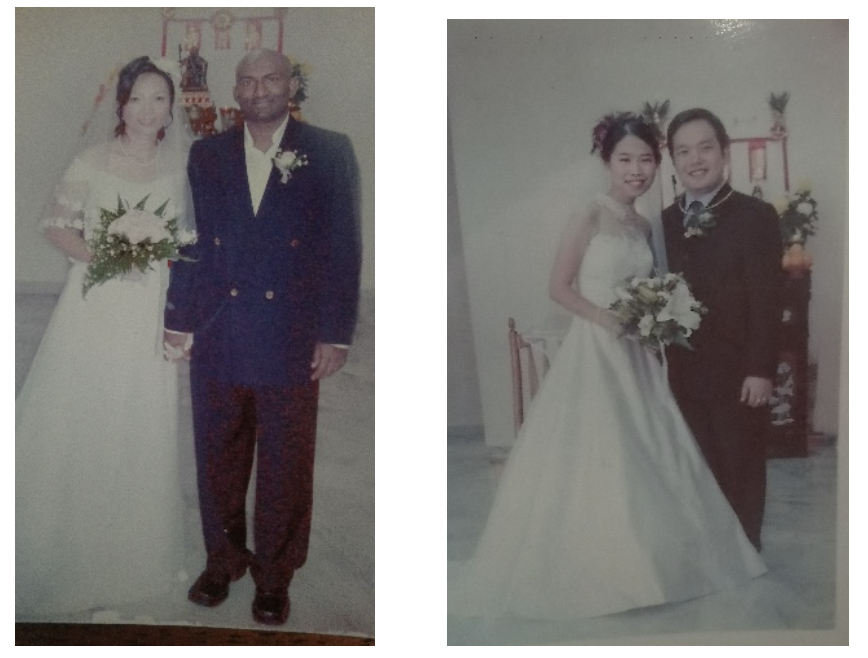 They called us 'English parents' and we were honoured to be invited to take part in the tea ceremony at the wedding where the newly married couple serve tea in their new teacups, normally reserved for close family members only. It was wonderful too when Donald was invited to read Paul's hymn of love from I Corinthians 13 at a Buddhist wedding.
1 Corinthians 13:4-8 New Living Translation
4 Love is patient and kind. Love is not jealous or boastful or proud 5 or rude. It does not demand its own way. It is not irritable, and it keeps no record of being wronged. 6 It does not rejoice about injustice but rejoices whenever the truth wins out. 7 Love never gives up, never loses faith, is always hopeful, and endures through every circumstance.8 Love will last forever!
St Paul's great statement about love is a wonderful example of international friendship too. If you intersperse the words 'A true friend' for 'Love' In St Paul's letter it works wonderfully. eg
4  A true friend' is patient and kind. A true friend' is not jealous or boastful or proud 5 or rude. A true friend' does not demand their own way. A true friend' is not irritable and keeps no record of being wronged. 6 A true friend' does not rejoice about injustice but rejoices whenever the truth wins out. 7 A true friend' never gives up, never loses faith, is always hopeful, and endures through every circumstance.8 A true friend' will last forever!
True friends are all these things whether they live next door or across the other side of the world and Jesus is the greatest friend of all. As he told his disciples at the last supper '12 My commandment is this: love one another, just as I love you. 13 The greatest love you can have for your friends is to give your life for them. 14 And you are my friends if you do what I command you. 15 I do not call you servants any longer, because servants do not know what their master is doing. Instead, I call you friends, because I have told you everything I heard from my Father.' (John 15: 12-15). The song that encapsulates this for me is a beautiful hymn from Ghana 'Kneels at the feet of his friends'. 
So today perhaps you would like to give thanks for your friends at home and across the world and maybe let them know how much you appreciate their friendship. I shall start the ball rolling by saying a BIG THANK YOU to all my Godspacelight friends across the world.  Thank you for your wonderful reflections which are so uplifting (& sometimes challenging). Thank you for your love and prayers during my times of ill health and your good wishes in times of joy. And above all thank you Christine for the opportunity to share our Christian faith with one another whatever our ethnicity, nationality, or denomination in love, respect and hope through Jesus our Lord.
Many blessings for International Friendship day 2023.
---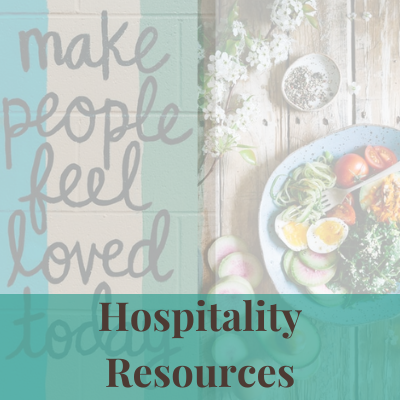 Looking for hospitality inspiration? We have an entire resource page dedicated to hospitality. Find recipes and reflections on numerous hospitality topics, including Celtic hospitality, prayers, and liturgies. Click on Hospitality for more!