by Carol Dixon
I loved reading Christine's post about the Seasons of our spiritual lives and realised I had missed one of the important seasons which I usually enjoy – Trinity Sunday when we celebrate our triune God, Father, Son, and Holy Spirit, so beloved of the Celtic Christians.  One of my favourite (& unusual) descriptions of the Trinity is in the story book by William Paul Young 'The Shack' where they are characterised as a large jolly black woman, 'Papa' who loves cooking for people, a young vibrant master craftsman, the Carpenter who mends broken things, and a dreamy person with an Asian name who drifts in and out tending the garden. To me personally in my prayer life the Trinity are different aspects of God at different times and sometimes I am aware of one particular characteristic of God and at other times a complete inseparable whole who are bound together by love and who enfold me in that love.
Although I missed going to church on Trinity Sunday this year I was blest by a wonderful act of worship prepared by my friend Margery Tate (who introduced me to the wonders of Godspacelight.com) later that week when she sent out our monthly service for the Companions of Brother Lawrence, an ecumenical prayer fellowship we both belong to as we and others try to Practice the Presence of God in our daily lives as Brother Lawrence did. I have posted her beautiful Trinity service below – including one of John der Laar's wonderful prayers- and hope you find it as uplifting as I did. (In the prayers where she mentions Companions you may like to substitute the names of those close to you and people you know to be in need of prayer.) 
A service celebrating the Trinity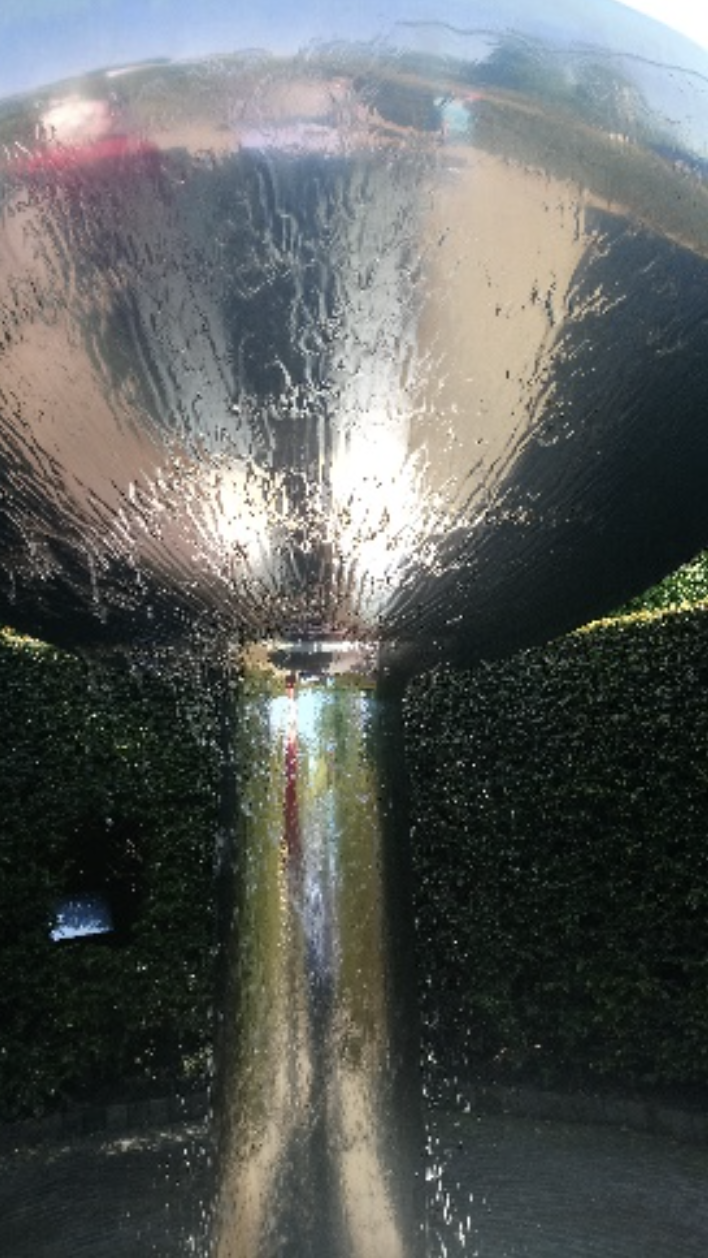 Words of Gathering
We gather to meet with God,
Father, Son and Holy Spirit.
To be aware of your presence this day,
For you, Lord, are here now and your Spirit dwells within us
We have come to bring you our worship
And offer you our praise.
Help us to be conscious that you walk beside us.
We do not make the journey alone.
Father, Son and Holy Spirit, draw near to us
As we draw near to you. Amen
Dot Woods, in "Sunday Mid-day Prayer," posted on Lighting Beacons. http://lighting-beacons-liturgy.com/
Hymn  – As we are gathered 
Read  – Genesis Chapter 1 v 1 – 31
When God Imagined Me
In the midst of darkness & chaos…
God imagined.
In the fury & darkness…
God imagined a world filled with trees,
and blue skies and fluffy white clouds.
In the meadow, God stood and…
imagined foxes, bluebirds, and slithering snakes.
In a world of rainstorms and wildlife
and cattle and grasses blowing in the breeze…
God imagined humanity.
God imagined the continuum from man to woman.
In a world teeming with billions of people…
God imagined me.
God imagined you and God imagined me.
We are created in the image of God.
God imagined us all. God loves each of us.
Let us worship with the same imagination
as the creating One!  Amen.
 © Tim Graves,  LiturgyBits. https://liturgybits.wordpress.com
Sing – Father we adore you, lay our lives before you. How we love you.
Jesus we adore you……
Spirit we adore you……. 
Time of reflection – Three become one
Look at the examples below.
Select one or two to consider more deeply.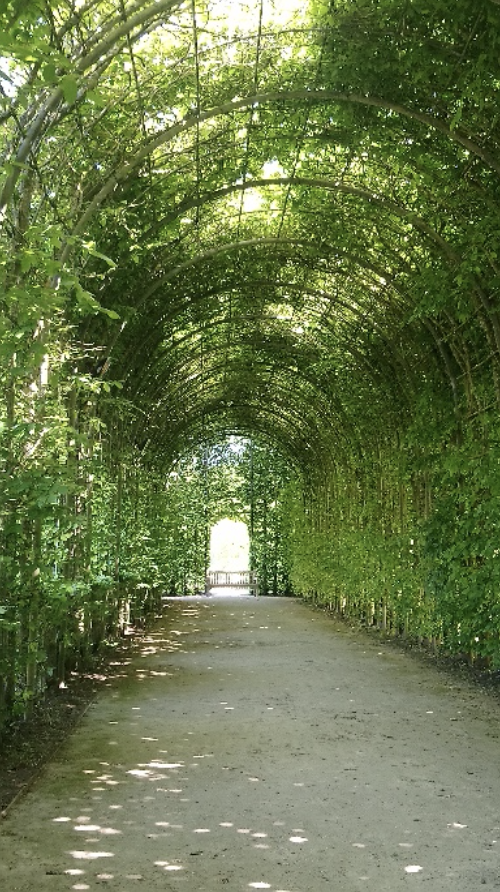 Sap – Branch – leaves = Tree
Composer – Musician – Instrument = Music
Electricity – Filament – Bulb = Light
Tyre – Hub – Spokes = Bike wheel
Water – Ice – Steam = H20
Envelope – Stamp – Writing paper – Letter
Caterpillar – Egg – Cocoon = Butterfly
Body – Mind – Spirit = Human being
Page – Cover – Binding = Book
Hand – Pen – Ink = Writing
Faith – Hope – Love = Virtues
Now consider the blessed Trinity, Father, Son and Holy Spirit.
Reflect on the times when you have experienced God as Father, Son and Holy Spirit.
Bring to mind your fellow Companions of Brother Lawrence.
The Companion's Prayer-
O, God here we are, all devoted to you; make us according to your heart. In Christ make us one that the world may believe; mould us according to your heart.
Now pray for your fellow Companions/friends and loved ones in the name of the Father, Son and Holy Spirit.
Hold them in the circle of God's love and protection.
Consider using this version of St. Patrick's Breastplate
I bind unto myself and my fellow Companions (friends and loved ones) this day,
The power of God to guide us, the might of God to uphold us, the wisdom of God to teach us, the eye of God to watch over us, the ear of God to hear us, the Word of God to speak for us, the hand of God to protect us, the way of God to lie before us, the shield of God to shelter us, the host of God to defend us.
In the name of the Father, the Son and the Holy Spirit.   Amen
Life-Giving, Restoring, Fulfilling God
The Word you spoke, and keep speaking, O God
is the life, the sustenance,
of all that is – seen and unseen.
The Life you gave, and keep giving, O Christ
is the recreation, the renewed birth
of every broken, wounded and sinful creature.
The breath you breathed, and keep breathing, O Spirit
is the inspiration for creativity, compassion and community that connects and unites all that God has made.
Life-giving, Life-restoring, Life-fulfilling God,
May our worship honour you
May our hearts be devoted to you
and our lives completely given over to you. Amen.
Copyright © John van de Laar, on his excellent Sacredise website.  
Words of Brother Lawrence
We must go on working, for in the life of the spirit not to go on is to lose ground. Those who have the mind of the Holy Spirit sail on, even when they are asleep. If this small ship of our soul is still beaten by the winds and the storm, let us awaken the Lord who sleeps in it and he will calm the sea.
Hear the Lord say to you "My peace I give to you."
Blessing
May the grace of our Lord Jesus Christ, the love of God and the fellowship of the Holy Spirit be with us all, forever more. Amen.

---