by Bethany Hiser
I recently came across this Lord's Prayer, translated from the Original Aramaic and I thought it quite powerful!
I invite you to take a few deep breaths before reading it, ground your feet on the floor, and read it slowly.
Prayer for Meditation
Lord's Prayer (in Original Aramaic)
Abwûn Oh Thou, from whom the breath of life comes,
d'bwaschmâja who fills all realms of sound, light and vibration.
Nethkâdasch schmach May Your light be experienced in my utmost holiest.
Têtê malkuthach. Your Heavenly Domain approaches.
Nehwê tzevjânach aikâna d'bwaschmâja af b'arha. Let Your will come true – in the universe (all that vibrates) just as on earth (that is material and dense).
Hawvlân lachma d'sûnkanân jaomâna. Give us wisdom (understanding, assistance) for our daily need,
Waschboklân chaubên wachtahên aikâna daf chnân schwoken l'chaijabên. detach the fetters of faults that bind us, (karma) like we let go the guilt of others.
Wela tachlân l'nesjuna Let us not be lost in superficial things (materialism, common temptations),
ela patzân min bischa. but let us be freed from that what keeps us off from our true purpose.
Metol dilachie malkutha wahaila wateschbuchta l'ahlâm almîn. From You comes the all-working will, the lively strength to act, the song that beautifies all and renews itself from age to age.
Amên. Sealed in trust, faith and truth. (I confirm with my entire being)
---
Notice how you feel.
What images or words stand out to you?
Repeat that word slowly to yourself, allowing it to become nourishment.
Engage with God, asking questions, inviting reflection on how this word is speaking to your life right now.
Inhale. Exhale.
As you have space, sit for a few minutes in silence.
---
Bethany works as the Director of Soul Care for Northwest Family Life, and is the author of From Burned Out to Beloved: Soul Care for Wounded Healers. As a bilingual social worker, chaplain, and pastoral advocate, Hiser has worked in a variety of ministry and social service settings with people affected by addiction, sexual exploitation, incarceration, and immigration.
After experiencing her own burnout, she has become passionate about being a sort of spiritual midwife alongside other helping professionals, as they navigate secondary trauma, move toward groundedness, and uncover their belovedness. She weaves together various contemplative, inner healing, body-based reflections, and recovery tools in the sacred space of individual soul care appointments and workshops. You can find out more about her here https://www.bethanydearbornhiser.com/ and sign up for her Soul Care for Wounded Healer newsletters  https://bethanydearbornhiser.substack.com/.
Bethany lives in San Diego with her husband, Kenny, and their two young daughters.
---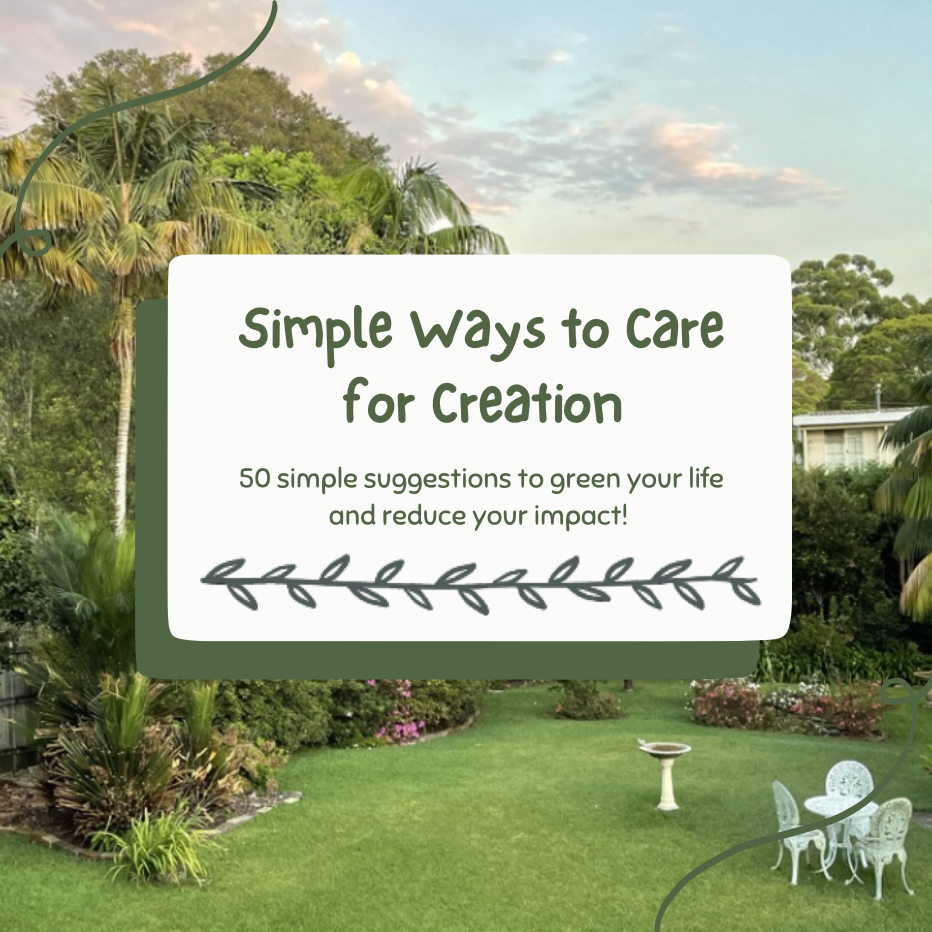 New resource! At Godspace, environmental issues and creation care are two things we are passionate about. This document is designed to help you make a positive impact on the environment. It can be easy to feel overwhelmed by the scale of environmental issues facing our planet, but by taking small, simple steps, we can all make a difference! Click here to download today.