by Barbie Perks
On Saturday past, I gave a little talk at a tea on how to become more mindful at Christmas, how to use the Advent period to focus more intentionally on the "reason for the season" and how to not fall into the trap of commercialising our faith. Some stores are selling goods that commercialise Advent these days – the ubiquitous advent calendars, and now I see peace, joy, hope stockings in store too.
As I was drawing attention to a nativity scene, I picked up a camel and asked whether we could use this as a symbol to help us remember and pray for those who are on long journeys:
The plight of refugees we see on the news broadcasts every day
The nomadic and homeless
The starving and dispossessed
Those who might have walked away from childhood faith, seeking their own way
Those on the unending journey to sobriety
Those who have been walking the lonely valleys of grief and loss
Those who have just received news of illness, and impending death
Those who struggle to navigate the despair of mental health
Camels have such a capacity for going the journey. They are beasts of burden, capable of bearing heavy loads, and keeping going through very adverse conditions. Check it out here.
Galatians 6:2 reminds us to "carry each other's burdens and so fulfil the law of Christ".  There may be times in life when we may be invited to "become camels" for a short period, to walk alongside a friend or family member and help them to shoulder the burden. At other times, just as Rebecca watered the camels of Abraham's servant, so we might be called to "water" or "refresh" those who have depleted their stores of resilience.  
Are there any "camels" in your vicinity? In what way can you fulfil the law of Christ today?  "A new command I give you: Love one another. As I have loved you, so you must love one another. By this everyone will know that you are my disciples, if you love one another" (John 13:34-35). How can you effectively love someone you know is burdened?
May your own personal journey this season be a blessed one, knowing that you are not alone but that you are part of a greater community, a body, a living, breathing extension of Jesus reaching out to the world around you.
---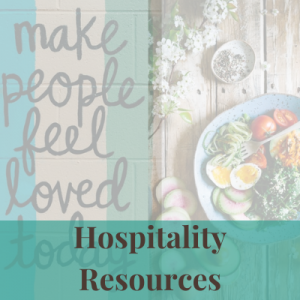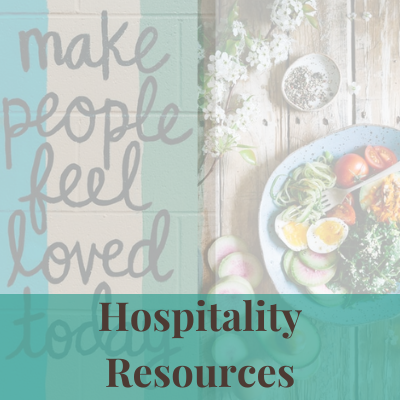 Looking for hospitality inspiration? We have an entire resource page dedicated to hospitality. Find recipes and reflections on numerous hospitality topics, including Celtic hospitality, prayers, and liturgies. Click on Hospitality for more!