by Lilly Lewin
The radical nature of the Christmas Story.
A young woman who planned for a wedding, not to be a single mom
A fiancee, turned step dad, who wasn't sure about his role
A pregnant pilgrimage to a new town under government orders
A baby born to a teenage mom in space used by the animals.
The local riff raff showed up on the night of his birth.
They say that angels have announced his birth for all the world.
Then later a group of Gentiles from the East come with gifts to honor this child that they say is a King.
But this King is in trouble before he is two.
And he and his family must flee for their lives.
They become refugees in a foreign land
like so many other like them in our world today.
Today I pray for the teen moms.
The confused dads
The riff raff and the unexpected guests of our world.
Today I pray for all those who feel they are running…too busy to think, to tired to breathe.
And I pray for all those who are truly running for their lives
because of fear, because of war, because of famine, because of abuse, and because of global climate change.
This baby was, and is, born for all of these!
Nevertheless, that time of darkness and despair will not go on forever. The land of Zebulun and Naphtali will be humbled, but there will be a time in the future when Galilee of the Gentiles, which lies along the road that runs between the Jordan and the sea, will be filled with glory.

2 The people who walk in darkness
    will see a great light.
For those who live in a land of deep darkness,[c]
    a light will shine.
3 You will enlarge the nation of Israel,
    and its people will rejoice.
They will rejoice before you
    as people rejoice at the harvest
    and like warriors dividing the plunder.
4 For you will break the yoke of their slavery
    and lift the heavy burden from their shoulders.
You will break the oppressor's rod,
    just as you did when you destroyed the army of Midian.
5 The boots of the warrior
    and the uniforms bloodstained by war
will all be burned.
    They will be fuel for the fire.
6 For a child is born to us,
    a son is given to us.
The government will rest on his shoulders.
    And he will be called:
Wonderful Counselor,[d] Mighty God,
    Everlasting Father, Prince of Peace.
7 His government and its peace
    will never end.
He will rule with fairness and justice from the throne of his ancestor David
    for all eternity.
The passionate commitment of the Lord of Heaven's Armies
    will make this happen!
Spend some time praying for the refugees and the riff raff and those running because of all the fear and cares in our world.
Lord Jesus!  Thank you for coming into our darkness and filling us with hope and light. Thank you for loving us in our dark moments. Thank you for understanding our pain and frustration. For being GOD WITH US, right now, right where we are! We love you! AMEN
Take time to listen to these three songs.
Liz Vice is one of my favorite musicians. Her song "The Refugee King" is a beautiful song of reflection for this season.

Another of my favorite Advent Songs is Isaiah by Porter's Gate featuring Liz Vice again.
As we light the second candle in the Advent Wreath, the candle of Peace, we pray for peace for our selves and for our world.
©lillylewin and freerangeworship.com
Main painting is by Ukrainian artist Olya Kravchenko.
---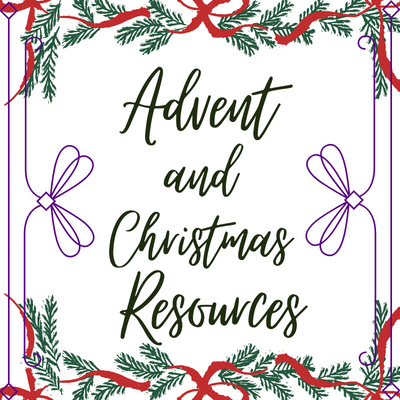 It's almost time to get those jingle bells ringing – let Godspace be a resource to you as you prepare! We offer many devotionals, gifts, prayer cards, free downloads, retreats, and more. Check it out in our shop under the category of Advent! You will also find many resources for Celtic Advent, traditional Advent, and Christmas under our resource page Advent, Christmas, New Years & Epiphany