Melissa has asked if I would do my third World Toilet Day post in a row. How could I refuse!
Did You Know?

More people in the world have a mobile phone than a toilet. Of the world's seven billion people, six billion have mobile phones. However, only 4.5 billion have access to toilets or latrines – meaning that 2.5 billion people, mostly in rural areas, do not have proper sanitation.
I want to start with this quote. I do like a good statistic. But the more I look at this I see that there are 1 billion people who do not own mobile phones but 2.5 billion people who do not have proper sanitation. From my reading of this there are people who own mobile phones who do not have proper sanitation. How can one see owning a mobile phone as more important than being able to go to the toilet in peace, safety and hygienically? 
Is it lack of knowledge? Is it lack of understanding? Is it lack of awareness of the importance of good hygiene? This really has left me pondering. 
All of you who have read my previous posts on World Toilet Day will know how passionate I am about toilets. I am having a bit of a worry at the moment because I am going to stay with a friend who has just moved house and I am wondering about how many toilets she has in her house now, especially as she has told me her daughter and her family, which includes a husband and two kids, might be staying the same time as me. 
I decided to google the history of toilets and it turns out they have been around since Neolithic times with an understanding of the need for bodily waste to be somewhere away from where people are living. So why do 2.5 billion people not have access to proper sanitation? 
Another quote:
accepted patterns dissolve and uncertainty grows, we become more vulnerable to feelings of insecurity, anxiety and fear 

Michael Meade, Mosaic Voices podcast page – healing and making whole https://www.mosaicvoices.org/episode-299-healing-and-making-whole
I think this quote might be of help. As Wikipedia says, the developing world is struggling to get good sanitation. I wonder if the above quote is a clue. All of us across the world are facing a time of "accepted patterns dissolving and changing" which we are all struggling with in the West but imagine if you are in a developing country, a war-torn country, in a refugee camp where you have no stability. War is raging. There is famine. You are displaced from what you know and love. The whole population is dealing with "feelings of insecurity, anxiety and fear". What is going to be most important – communication or sanitation? 
I know if I was fearful for my family, my children, my friends, I would want to be able to contact them so would put my money into making sure I had a good phone that could be charged up quickly and easily. If I could get money through to feed myself and my family via my phone I could see that as the most important thing. When I needed to go to the toilet then I would wish there was somewhere safe to go but for the majority of the time it may not occur to me. And for the men who are very much leading in these countries it is only when they need to defecate that they would probably think about it at all. 
Also what is more glamorous if you are a young man wanting to look good in your developing country – making sure there are toilets or carrying a gun and a phone? 
So as I ponder this I do not blame the people who have the phone but no toilet. I think of the unstable world we all live in and pray "Your Kingdom come, Lord" as well as "please help us all to forgive ourselves and each other". 
And then I will donate some more money to https://www.toilettwinning.org/ or https://www.wateraid.org/stories/toilets-save-lives or https://www.christianaid.org.uk/ or other charities like this. 
Photo by Gabor Monori on Unsplash
---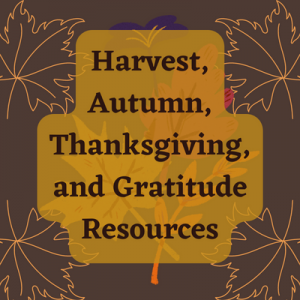 Did you know? Godspace has many resources available for the season of Autumn and the season of Thanksgiving! From harvest helps and reflections, holiday guides, an online retreat, litanies/liturgies, prayers, and more – check it out on our Seasons & Blessings page!