We are very excited to announce the publication of our Godspacelight Community Cookbook.
This is truly a community cookbook with a rich feast of recipes created by readers, authors, and friends of Godspacelight. Contributors from the U.S., Canada, Australia, Belgium, the U.K., Norway, Malta and South Africa provided not only recipes but also lots of fun stories and anecdotes to go with their recipes. It feels as though we are sitting down as a great family around a global sized table telling each other our stories as we savour the delicious flavours of our favourite dishes.
Purchase Options:
We think that this cookbook makes a unique and very special Christmas gift for Godspacelight followers. We hope you will buy a copy for yourself and for all your friends. There are several ways to buy:
Or consider purchasing one of our special bundles which combines the cookbook with other resources. The first bundles will be shipped by Monday, November 21st.
---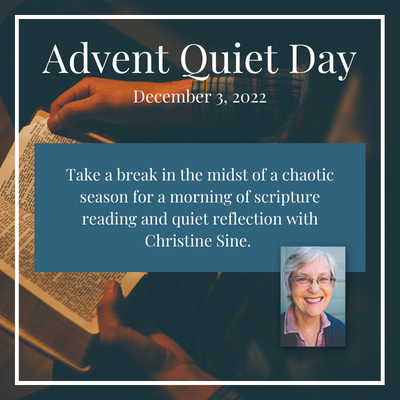 Feeling overwhelmed this holiday season? Make space for a moment of peace on December 3rd for Advent Quiet Day. Join Christine Sine for a morning of scripture reading and quiet reflection to pause and reflect during the busy Advent season. This retreat will be LIVE via zoom from 9:30 am PT to 12:30 pm PT. Click here for more details or to sign up!