Last week, Christine wrote in her Meditation Monday post about the wonder of rain and how the act of walking in the rain can become a moment to come closer to God and reflect. Two writers from the community wrote responses, which we wanted to share.
by Carol Dixon
I loved Christine's positive post about rain.  My thoughts were running in a similar vein though I didn't relish the cold and damp (which plays havoc with my osteoarthritis) and being housebound for another week or so my observations in my poem were more from inside looking out.
Autumn day
Spiders web sparkling,
Dewdrops on the rubbish bin.
Soggy birds singing sad songs
In the drooping bushes, heavy
With overnight rain.
Clouds, like ruched curtains
Hang limply from a glowering
Grey sky obscuring the watery sunlight.
Heaviness broods over the neighbourhood
And damp passers by hurry
Hoods up, for the welcoming
Warmth of home and hot toast
And a cuppa by the fire. 
by Carol Dixon
From Elaine Breckenridge
I am grateful for Christine Sine's Meditation Monday today about rain. I struggled with rain because I refused to go out and experience it. When I did, my attitude changed and life changed! Sharing this poem I wrote,
Rain
Oh yes, I love that seas
surround my island home
providing for whales and seals
ghost shrimp and starfish–
clams and oysters
and those who harvest them.
I love the sunsets in the west
picture perfect beauty.
I love our tidal river that swells over its bank
then drains away to nothing
and always at appointed times.
I love the nearby inland stream
incubating our sacred baby salmon.
I love the singing brook around the corner
Heck, I love our drainage ditch!
It stays moist and green year-round
reminding me of Ireland.
As for rain?
Do I love the rain?
Nope. Not really.
Too much, too often, too soon.
And then a gentle rainfall coaxed me out of the house.
As I walked, I woke up to the wonder
and gave thanks for it and for simply the gift
Of water.
This water I feel on my face and hands.
It's the water that makes all manner of life and death real.
It's the water that soothes my soul.
It's the water making me whole.
Gosh how I love the rain!
– Elaine Breckenridge, May 2021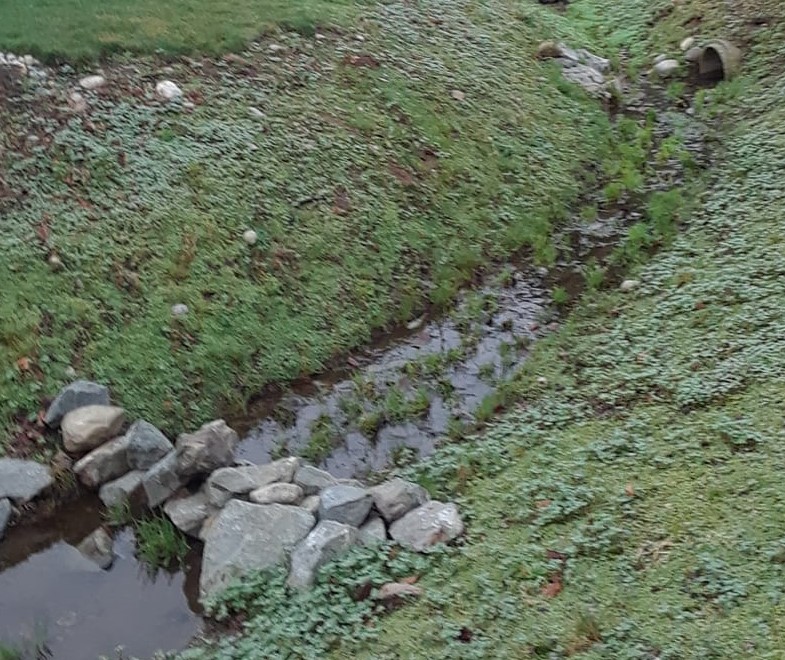 We love seeing responses from the Godspacelight community and encourage anyone to share their responses or reflections either in the Godspacelight Community group on Facebook or through commenting on the blog!
---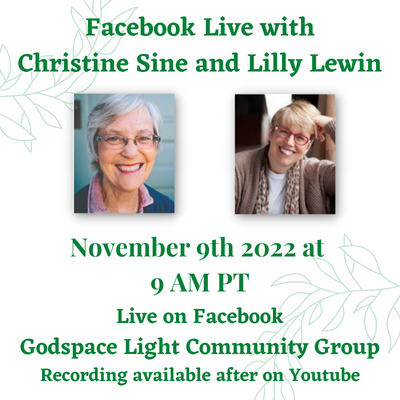 Next Facebook Live!
Join Christine Sine and Lilly Lewin for a discussion on Celtic Advent on Wednesday, November 9th at 9 am PT. Happening live in the Godspace Light Community Group on Facebook – but if you can't catch the live discussion, you can catch up later on YouTube!