As we move closer to the end of the year and the Advent season, the calendar can fill up fast! There are several exciting events coming up at Godspace as well – take a look below for dates and more information.
The next Facebook Live is on November 9th, 2022 at 9 am PST (check my timezone). These sessions are free to join if you are part of the Godspace Light Facebook Community Group. Join Lilly and Christine a lively discussion of Celtic Advent and how they celebrate the season.

If you cannot join us live, look for the recording on Christine Sine's YouTube channel.
We will have a special Facebook Live on Thursday November 17th at 9 am PST (check my timezone) to launch the Godspace Community Cookbook! The cookbook contains recipes and stories from those in our community, and we are thrilled to show the final product to the Godspace community for the first time. Join Graham Kerr and Christine Sine as they introduce the cookbook and share their own experiences with cooking and hospitality.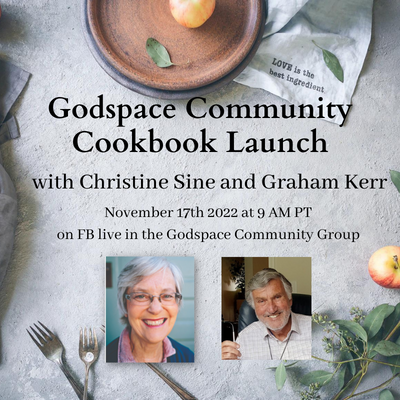 If you cannot join us live, look for the recording on Christine Sine's YouTube channel.
Feeling overwhelmed by the busyness of the holiday season?
Advent is a little longer than usual this year and many of us are also looking for quiet pauses during the season. Join Christine Sine on Saturday, December 3rd for Advent Quiet Day, a morning of scripture reading and quiet reflection that will be for many of us a much needed oasis of quiet in the midst of a chaotic season. This retreat will be LIVE via Zoom from 9:30 am to 12:30 pm PT (check my timezone) but if you are booked already, you can sign up to watch the recording at your convenience after. Standard registration is $39.99, or there are economic hardship/scholarship options as well – sign up HERE!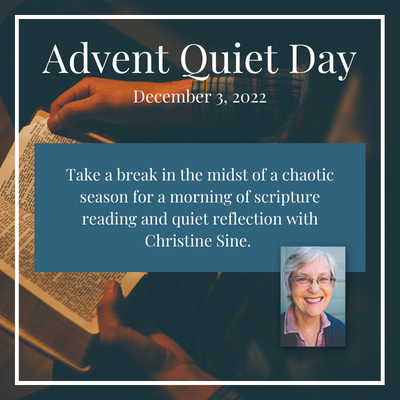 Epiphany Day: Save the Date
Advent is so busy that this year, the joint retreat with Lilly Lewin and Christine Sine will be later in the season. Save the date for January 7th, when they will host a day-long Epiphany retreat. They will talk about some fun practices for Epiphany as well as reflect on how to prepare for the coming year.
---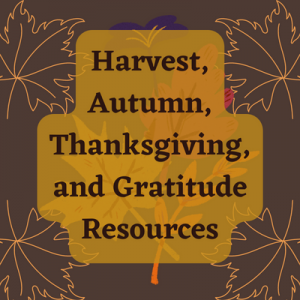 Did you know? Godspace has many resources available for the season of Autumn and the season of Thanksgiving! From harvest helps and reflections, holiday guides, an online retreat, litanies/liturgies, prayers, and more – check it out on our Seasons & Blessings page!