Here we are on the last day of September! How are you doing?
I'm sitting in a hotel in Budapest Hungary waiting on an official covid tester. On Tuesday when we arrived at our hotel, I decided to do an at-home test since I'd been feeling poorly. I tested positive for covid for the first time in over two years! Not how I'd planned to spend the final days of our anniversary holiday/trip. In Budapest, you must quarantine for at least five days and I need an 'official test" to prove to the insurance company and travel people that I'm really sick so they will allow us to fly home a different day rather than this morning. In Budapest, when you are sick in a hotel, the tester comes to you! You must pay for the test and there is a fee for the tester to come to you, but they really do want you to quarantine!
Yesterday I was NOT happy about this! Yesterday was spent talking to travel company representatives who didn't know much, trying to figure out when we could fly back home and what the actual protocols are for getting on a plane after testing positive. Sadly it's a "free for all" in most countries so lots of people are flying sick! I knew that with my fever and cough I wouldn't want to fly even if it wasn't covid! And it makes me sad and angry that people ARE choosing to fly while sick! My brain was foggy and sneezing and coughing didn't give me much grace for myself or others.
I had to stop and ask the Pilgrimage Question: WHAT ARE THE GIFTS?
There really are so many!
1. TRAVEL AGENT TERRY I am grateful for our travel agent Terry back in the states. She did the real work behind the scenes to help us navigate details with the travel company and since she is 9 hours behind us, answered our texts late at night and early in the morning!
2. GREAT HOTEL I am grateful to our hotel for letting us stay in the same room and for organizing the testing and sending up room service and providing the things we cannot get for ourselves. They have shown hospitality and kindness after two years of pandemic practice!
3. RAIN ! I am grateful that it's raining and supposed to rain all weekend.  The Rain makes it easier to stay in and rest! Not much fun to travel or sightsee in pouring down rain so I have less FOMO ( fear of missing out : ))
4. FEVER BREAKING! My fever broke last night so hopefully I am on the mend. Grateful that I travel with an abundance of advil, tylenol and over the counter meds that have helped greatly!
5. PEACE. Early in the pandemic, I was terrified of getting covid. I have anxiety and depression and the uncertainty of the disease before vaccines and boosters totally shut me down. I was in a very dark place. So I am SO GRATEFUL to be peaceful rather than anxious!
6. FRIENDS WHO PRAY! So grateful for all the friends who are praying for us!
7. TIME…this extended stay is actually the gift of time to REST, time to HEAL. There are no dishes to wash, dogs to walk, or things I have to do like if I was in my own house. I get to stay inside and REST! I get to have time to just BE! I get time to take my own advice and remember that #RESTisHOLY
What are the GIFTS you are grateful for today?
What do you "GET TO DO" rather than "have to" DO today?
Today I GET to REST!  Today I get to be with Jesus. Today I get to pray for my friends digging out form the hurricane in Florida. Today I get to love my husband as he coughs and sneezes too!
Today I GET TO REST in the great hands of God who loves me so much, just as I am in my pjs and with my kleenex box by my side!
The gospel reading for this weekend comes from Luke 17″ 5-10 . Check out Father Richard Rohr's sermon on this scripture. It is an encouraging word for all of us!
LITTLE FAITH might be better than Big Fatih
The apostles said to the Lord, "Increase our faith!"
The Lord replied, "If you had faith the size of a mustard seed, you could say to this mulberry tree, 'Be uprooted and planted in the sea,' and it would obey you. Luke 17:5-6
©lillylewin and freerangeworship.com
---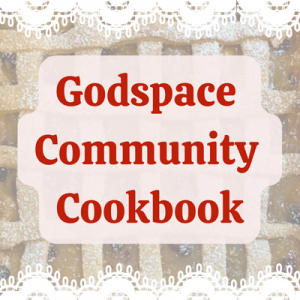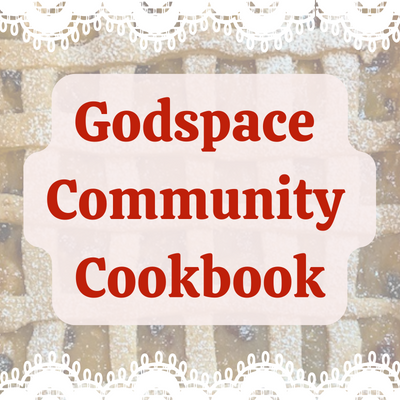 LAST CHANCE!!!!
We are collecting recipes across our Godspace community for our first-ever cookbook. Send your recipe written in your own words, where it came from, and why it's special to you to godspacelight@gmail.com – if you send 3 or more recipes in, you will receive a FREE digital copy of the finished cookbook! For more information check out this post: https://godspacelight.com/2022/08/03/the-great-godspace-cookbook-gathering/