Some years ago as part of my Masters in Theology I had the great privilege of spending some months studying different theories concerning the cross. Not so much the end result – they all agreed that on the cross Jesus made our friendship with God possible – but how that worked, exactly.
This is not a theological piece, so I will not precis my dissertation, don't worry. Perhaps best not, since one marker described it as 'disturbing'. I took that as a compliment. At one level, theology should always unsettle us.
The reason I undertook the study was simply this: I have always found difficult the concept of the cross as the wrath of God the Father punishing his innocent Son for our sin. Some of you reading this may too, others of you may see it as a fundamental gospel tenet. I'm not here to argue.
There are other (actually earlier) understandings of the cross, such as Christus Victor – Christ overcoming the power of evil. But the reason for me sending these brief thoughts in this current Godspace season is simply this: to me, the metaphor which makes the most sense, as much as anything can of this extraordinary act of extravagant grace, is to see it as the fullest expression this side of the ultimate heavenly welcome – of the hospitality of God. To me, on the cross Jesus was literally stretching out his arms in welcome to the world. To me. To you.
How does that work? I have no idea. God does, and I am happy to simply trust that. But that way of thinking of the cross draws me in to, yes, that wild, untamed and outrageous love of God, which relentlessly seeks me out at the very moment I fear the most that I have stepped too far.
Picture courtesy Pixabay
---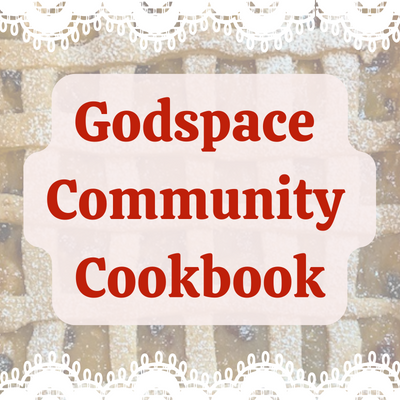 Share your hospitality with Godspace!
From NOW until September 30th, we are collecting recipes across our Godspace community for our first-ever cookbook. A portion of royalties will benefit anti-hunger programs! Send your recipe written in your own words, where it came from, and why it's special to you to godspacelight@gmail.com – if you send 3 or more recipes in, you will receive a FREE digital copy of the finished cookbook! For more information check out this post:
https://tinyurl.com/GodspaceCommunityCookbook