As my husband and I make our backyard garden a hospitable place for creatures, pollinators, and people … I watch the bees on flowers (like in these photos I took). The bees inspire me by the goodness of their work: They seem to remind the plants to produce, and the blooms and blossoms respond by flourishing. Honeybees pollinate and gather nectar within about a two-mile radius, reminding me of the interconnectedness of nature and of us all. They risk the journey of flying out to forage, then back to the hive laden with pollen and nectar, despite the perils of nature's predators and humans' poisons. Thus they store up honey that will feed the hive in winter as well as the people who respectfully extract and enjoy the delicious, surplus honey.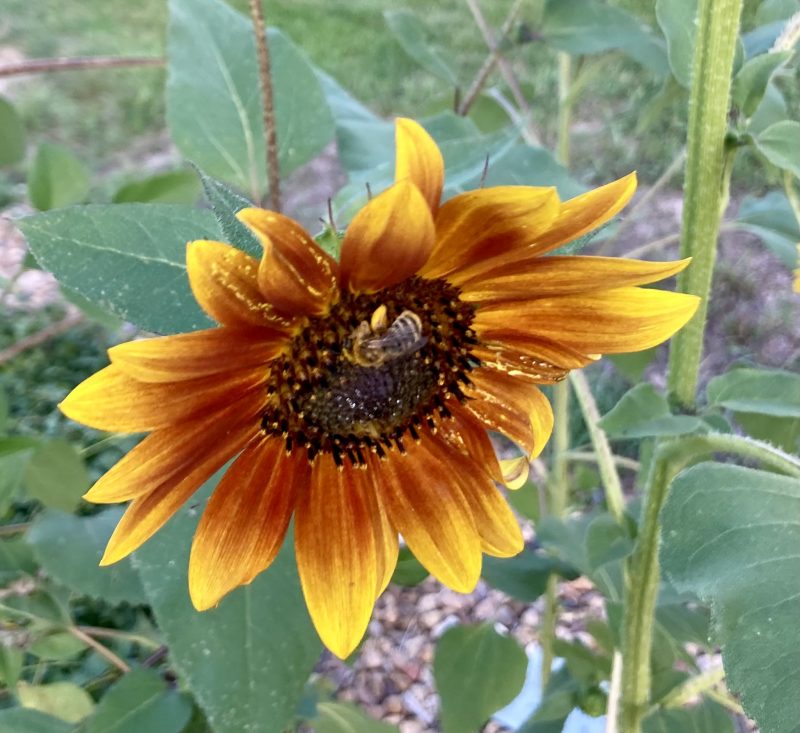 As I watched a "bee doing good" this week, I was reminded to "be doing good" myself.* And this poem came to me:
Be(e) Doing Good
As you buzz about (many things)
    are you singing, bringing out
    the fruitfulness of life?
As you wing from place to place
    do you cherish each colorful face
    in the garden of life?
As you pollinate far and wide
    are you ever calling forth
    the Creativity of Life?
As you gladly sip secreted nectar
    will you with honey feed
    both the world and the hive?
– Poem © Catherine Lawton
*"Jesus … went about doing good." (Acts 10:38)
---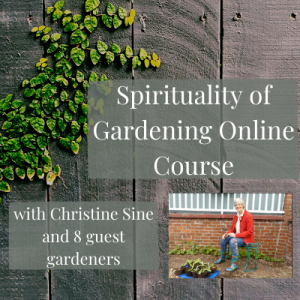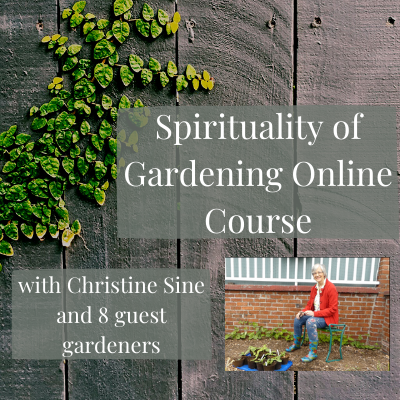 "If you tend to a flower, it will bloom, no matter how many weeds surround it." ― Matshona Dhliwayo
Explore the wonderful ways that God and God's story are revealed through the rhythms of planting, growing, and harvesting. Spiritual insights, practical advice for organic backyard gardeners, and time for reflection will enrich and deepen faith–sign up for 180 days of access to work at your own pace and get ready for your gardening season.