In Case You Missed It:
If you haven't heard yet, you still have time to send in recipes and contribute to our cookbook. All the details can be found in this post:
https://tinyurl.com/GodspaceCommunityCookbook
Our current theme explores how hospitality is in God's nature and our nature. From the hospitality of self to hospitality toward creation to hospitality to family and friends, to strangers, toward God, from God toward us – and so much more. Be sure to follow along! We just started a new hospitality Saturday series focusing on hospitality through various seasons.
If you haven't watched yet, there have been several Facebook Live sessions on our theme and different aspects of it. With more to come – stay tuned for an upcoming Live session in our Godspace Light Community Facebook Group with Lilly Lewin on September 7th and Randy and Edith Woodley on September 21st. #icymi the previous sessions are on Christine Sine's YouTube channel. Lilly Lewin and Christine kicked things off in this powerful video:
Christine Sine and Elaine Breckenridge discussed Celtic hospitality and more in this fascinating, enlightening talk:
Is hospitality a doorway to the kingdom of God? Come along with Tom Sine and Christine Sine in this video to find out:
How can your garden be a space of hospitality – beyond even what immediately comes to mind? Andy Wade and Christine Sine talk about Hospitality and the garden in this informative discussion:
We hope these bless you!
---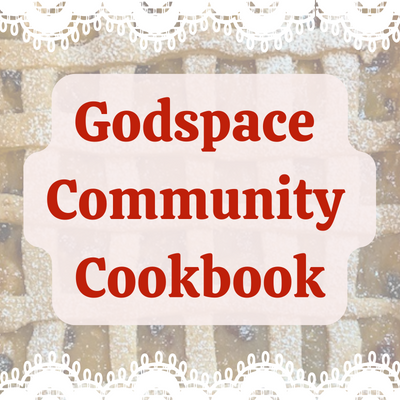 Do you enjoy providing hospitality? Do you have a go-to recipe you turn to time and again? We would love to hear about it! We are collecting recipes across our Godspace community for our first-ever cookbook. Send your recipe written in your own words, where it came from, and why it's special to you to godspacelight@gmail.com – if you send 3 or more recipes in, you will receive a FREE digital copy of the finished cookbook! For more information check out this post: https://tinyurl.com/GodspaceCommunityCookbook