It's a brand new month! New beginnings!
I love them!
This month, BE KIND TO YOURSELF!
Take time to practice that!
Notice when you aren't being kind to yourself!
When you are pushing too hard!
When you aren't saying kind things to yourself
Or about yourself!
Our inner dialogue matters!
BE KIND TO YOURSELF THIS MONTH!
Make it a practice!
I know some people are starting their holidays while others are busy getting folks back to school.
But take time to NOTICE where you really are!
BE KIND to yourself!
BE COMPASSIONATE NOT JUDGMENTAL ( as my therapist likes to remind me)
Notice your life
Notice your emotions, your feelings, your needs.
Breathe
Stop
Notice
Ask for help
Tell the truth
What do you need this month so you can be kind to yourself?
PRACTICE:
Why not write down 3 things you can do to be kind to yourself in August.
I'll start: Go to bed on time. Take time to create. More time with friends.
And write down 3 things you need to STOP doing in order to BE KIND to yourself this month!
Ok..that's harder!  stop checking my phone first thing in the morning. stop with the critical self talk, stop freaking out over things out of my control.
What could life look like and feel like if we were were KIND to ourselves as a spiritual practice this month?
What if we gave ourselves hospitality so that we can give others hospitality? What does a personal hospitality practice look like?
What does giving yourself hospitality look like? A picnic, A bubble bath, a long walk, a date to a bookstore, some fresh flowers?  That's a great thing to journal about this weekend.
In order to truly experience hospitality for ourselves we need to remember how loved we are! The Creator of the entire universe LOVES YOU AND ME!
"As the Father has loved me, so have I loved you. Abide in my love." JESUS        John 15:9
Take time to check out other verses about God's love for you.
And remember that taking care of yourself & being kind to yourself IS NOT BEING SELFISH! It is honoring the beautiful creation of God!

May the words of my mouth and the meditation of my heart be pleasing to you, O

Lord

, my rock and my redeemer. PSALM 19:14
thanks for the inspiration toimarie!
©lillylewin and freerangeworship.com
---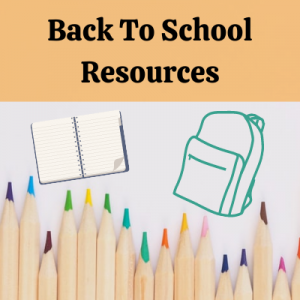 Did you know? If you visit our Seasons and Blessings Resource Page, there is a whole section on Back-to-School resources listed under the Autumn column! We have gathered prayers and practical resources to help you mentally and spiritually prepare yourself and your kids for the school year ahead. You might also enjoy checking out this free downloadable book of prayers for children, found in our shop.