words, photo, and painting by Keren Dibbens-Wyatt
It is 1977. I'm six years old and the Queen is about to celebrate her Silver Jubilee. It's a pretty big deal. Everyone is organising events and parties. I am going to be in the school choir. For some reason, we are singing a medley of songs from the musical Oliver. There is certainly a lot more food, glorious food, around than usual. Red, white and blue cakes with silver orbs on them. That you can eat the little globes of space-age metallic icing blows my tiny mind.
I was bought a long brown dress with flowery panels (think your Granny's curtains and you won't be far off) to wear for the concert. My best friend's Mum has made her a white one with Union Jacks on it. Later in life she will doubtless be one of the kids who never forgets her P.E. kit or ingredients for Home Economics. I won't know, because in a couple of years my whole world will change and I'll lose touch with her.
This same year is when my teacher tells me I have no talent for art after all. She seems more disappointed than I am, and I won't discover she was wrong until I'm in my mid-forties. Here and now, I spend most of my time alone with my library books or my imagination in our garden and the plum orchard behind it. I build broomsticks which inexplicably fail to fly, and see how many skips I can do with the rope before I fall over (clue, not many) watch bugs, listen to birds, pretend I am a tiger in the grass and help my Dad shell peas.
When we move, two years later, I am heartbroken. The gardens we will have from now on will seem tiny in comparison, and the houses too. I feel folded away, packed into smaller and smaller spaces as I get older, disaster after disaster appears to befall me. Bad choices anyway. I don't remember the Golden Jubilee. There must have been one.  I'm too busy being a catastrophe. But eventually a catastrophe who prays. This saves me.
By the time I'm fifty, I'm squashed into one room of a damp bungalow by a debilitating illness. Yet I have found ways to fly back to that garden of imagination. I write and I paint. Astonishingly, with practice, quite well. I surprise myself. I have a book published and have completed many more. Portfolios stuffed with art line the room. My beloved was a rare, good decision, and he keeps me going. We survive, somehow, two broken origami kits with lost instructions. Folded, scored, uncertain of what shapes we are meant to be.
And then, everything changes again. We have held on so tightly, so desperately, we struggle to believe it. A new place. Social housing, still, yes, but in a rural setting. The rooms are large, airy, cool, clean, dry, free of mould. There is space to breathe. There is a garden. It is huge. There are oak trees next door, squirrels, rose bushes, birds everywhere. I can't get outside much, but I can see all the green pouring in through the windows. It feels like coming home.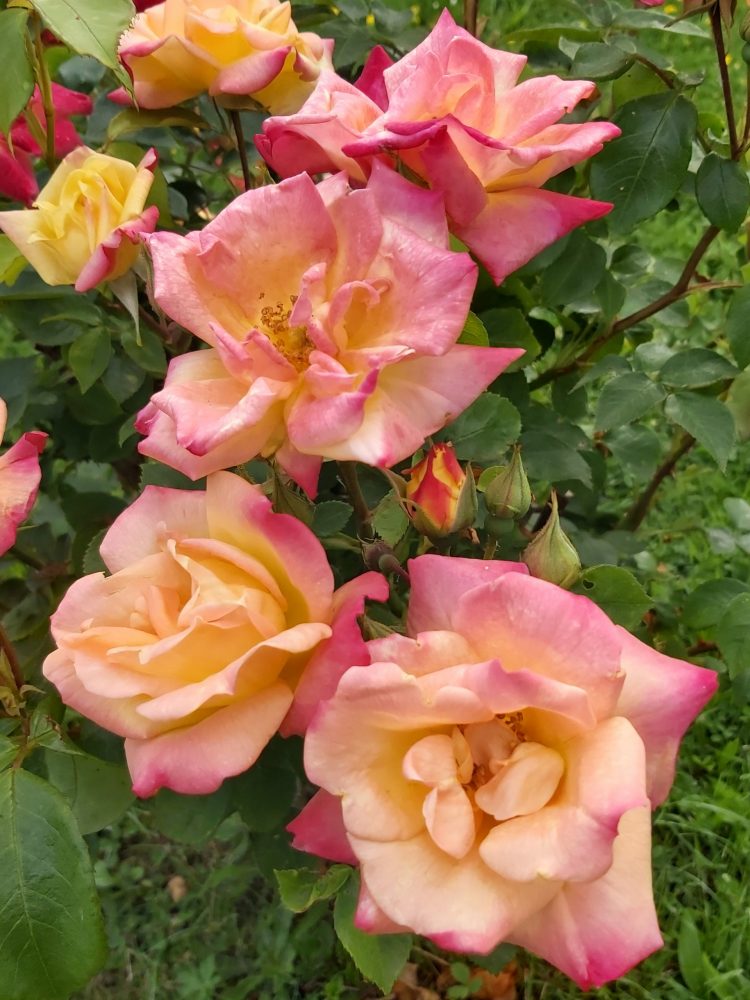 It is 2022. I'm fifty-one years old and the Queen has just celebrated her Platinum Jubilee. So much has changed. So much is the same. The seasons of life have overtaken us. Her Majesty is very elderly now, clearly unwell after Covid. She is tired. She has been a constant, a compass, a stalwart, a fulcrum for the nation. God bless her.
I'm still ill, still not likely to burst into songs from Oliver any time soon. I don't know how long I've got here. But I can breathe again, I can hope again. There are books to write and somehow, I'm starting to believe people might read them. I want to speak hope into the lives of the desperate, tell what I know of hanging on to the truth that God is love, even in dark, dank corners. I want to give that six-year-old me the magical stories that kept her going, and the thirty-year-old me spiritual guidance. I want to reach out with my imagination and paint my roses and push on the backs of wardrobes, and let myself bloom in the garden.
---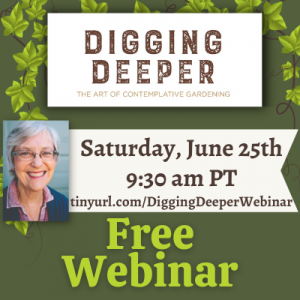 Join Christine Sine for a FREE Webinar on Saturday, June 25th at 9:30 am PT as she discusses her brand-new book and invites you for some fun activities and discussion. If you sign up before June 24th at 9 pm PT, you will be automatically entered into a *giveaway* for Digging Deeper – for giveaway details, visit tinyurl.com/diggingdeepergiveaway or click here. For webinar details and to sign up, visit tinyurl.com/diggingdeeperwebinar or click here.