Wednesday this week, Christine and I held a Facebook Live discussion* about pilgrimage and sacred places. I got to share a bit about my recent art pilgrimage to Scotland on the Isle of Iona. Iona has been a place of pilgrimage almost since its founding by St. Columba in 563AD… more on him next week!
I believe in the practice of pilgrimage. Taking time out of our regular life to go on a journey of discovery with God. In the practice of pilgrimage, I have taken students to Holy Island, climbed Crough Patrick in Ireland with my family, visited the Red Light District in Amsterdam, walked the beaches of Normandy, and lived in community on Iona for a week. The Red Light district was one of those gifts of Pilgrimage where the Holy Spirit takes you somewhere you didn't expect. Our air BnB happened to be right in the middle of everything and this led to some great discussion about where Jesus would go and love people if he were in Amsterdam. Pilgrimages have taught me to think as a pilgrim in my regular life too. They have taught me to take time to notice what God is doing around me and to see interruptions as gifts rather than a curse.
Why a pilgrimage?
For centuries faithful men and women have journeyed together to sacred places.
Think back to Abraham and Sarah going to the Promised Land (Genesis 12:1), or the children of Israel going up to Jerusalem every year to worship (songs of ascents in the psalms) and perhaps you remember the colorful pilgrims in Chaucer's Canterbury Tales from English class. Today people still go on pilgrimage. Some go to Jerusalem to walk the places where Jesus walked and to see where the events of the Bible took place. And young people from all over the world journey to Taize, in France to sing and pray together and live in community. Others walk the Way of St. James in Spain to Santiago de Compostela, known as the Camino.
And I just followed along with Will Parsons as he traveled the Old Way along the southern coast of England where he is reopening an ancient pilgrim trail that I would love to walk someday soon. https://www.facebook.com/pilgrimtrust/?timeline_context_item_type=intro_card_work&timeline_context_item_source=100004325043985
These modern pilgrims seek to connect with God. They are journeying to "thin places" where heaven and earth seem to touch and where they can experience God and feel God's presence.  God speaks to us in the thinplaces of life, along the edges where life is less busy, less noisy and when we are less preoccupied with the worries of everyday life. God speaks to us in community, because we need each other to grow and expand and process our faith. All of these things can happen on pilgrimage. We too can grow on and in our journey of faith by practicing pilgrimage!
On pilgrimage we can live this out eating together, living together, learning together, traveling together. On pilgrimage, everyone participates.  No one just gets to observe. The leaders and participants are all pilgrims. Leaders act as spiritual directors and curators of the experience, but they don't just direct things. The leader is a pilgrim and is able to engage God and process too.
The Mindset of a Pilgrim.
As pilgrims, we are NOT tourists, we are not just on a trip to see sights, but we are there to be present and learn.
As pilgrims, we are open to new things, new people, new experiences and new places.
Each person that one meets on pilgrimage is a gift, from the crying baby, to the bus or taxi driver, to the person you stand behind in line. And even interruptions are seen as opportunities to see God at work. We ask, "What is God showing us and teaching us through this?" As pilgrims, we are on a journey directed by the Holy Spirit and it may not always turn out as we've planned! Like standing up on a train from London to Newcastle because you didn't have the right tickets! You have to ask, "What is the Gift in this Jesus?"
Pilgrimage gets us out of our comfort zones and our regular routines. And it helps us establish habits and practices that can carry our relationship with Jesus beyond the bounds of a church or youth group.
What do you do on a pilgrimage?
We Journey together to a new place.
Pilgrims Live and work in community.
Practice silence.
Practice listening.
Teach and learn from each other.
We have a question to ponder.
Sometimes, we have a saint (or famous Christian ) to travel with and learn about along the way.
There is time to process and ask questions about what we've learned as we travel.
There is time for Biblical reflection or reflection on the place, the people and a time to journal or create from what the place inspires.
There is time to Rest and just Be with God.
And we take time to learn from the pilgrims who have gone before us.
Pilgrims have an opportunity to meet God on their own…on pilgrimage we 'create space" to meet with God.
You don't have to go out of the country to go on pilgrimage, you can go on pilgrimage in your own country and even in your own town.
A mini pilgrimage might include a day trip around your city…praying for the people you see along the way…praying over the police station, the city hall, the fire department, the hospital, buying lunch for a homeless person and listening to his/her story. Worshiping with another congregation in a different flavor.
A local pilgrimage might be Hiking in silence along a trail while pondering a passage of scripture and discussing it at a certain point along the way, processing it together, having time to journal on your own and hiking back out in silence. And processing the experience …
You also might consider a pilgrimage to a "Holy Place" near you…places where God has been worshiped for decades in and around your city/town. Christine mentioned a friend who researches the oldest church or place of worship in the places they travel to and they plan a visit as a part of their experience.
Or you might consider a Civil Rights Pilgrimage learning about the fight for justice in the South our even in your own community. I've been learning a lot about the rich history of North Nashville and the beginning of the Civil Rights movement at Fisk University.
You can do
Pilgrimage in your neighborhood
Pilgrimage in your city
Pilgrimage in your country

Pilgrimage out of the country
Pilgrimage from your computer…follow along with someone on the Camino de Santiago or another pilgrim route.
It just means you put on your pilgrim shoes to walk where God takes you and use your  pilgrim eyes to notice what God is doing around you! Using Pilgrim ears, taking time to listen to the stories, learn from the people you meet, praying for opportunities and being aware of the Gift when the Holy Spirit interrupts you!
Remember that Jesus was a pilgrim. He wandered around the holy land for three years.
There was a lot of wandering around in the Bible…Abraham, was on a journey to a land that God had promised him…
Moses journeyed around with a bunch of rebellious Israelites for 40years…on a way the way to the promise land.
We too are pilgrims on the way, on a journey with Jesus. We travel together to grow and
"if Jesus is present and actively forming you through your relationship with him, this will take you somewhere!" (sadly I cannot remember who said this!)
Take some time to consider the Practice of Pilgrimage. Where could you go? Who would you want to go with you on your journey?
You might even do a food pilgrimage in your town and discover new restaurants started by people who have immigrated to your area from other parts of the world.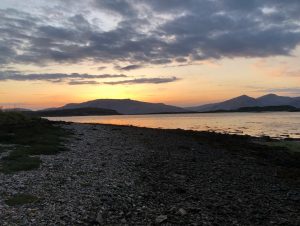 A  Blessing for your pilgrimage as you begin a new season with Jesus
May you learn to be a good friend to yourself.
May you be able to journey to that place in your soul where
there is great love, warmth, feeling, and forgiveness.
May this change you.
May it transfigure that which is negative, distant, or cold in you.
May you be brought in to the real passion, kinship, and affinity of belonging.
May you treasure your friends.
May you be good to them
and may you be there for them;
may they bring you all the blessings, challenges, truth, and light
that you need for your journey.
May you never be isolated.
May you always be in the gentle nest of belonging with your soul friend ( anam ċara.)
And I will keep you posted on my own pilgrim dreams. Working on more posts about the latest pilgrimage and  hope to lead one to the UK next year the Lord willing!
You also might like to watch the movie  "The Way" about a father who goes on pilgrimage, walking the Camino de Santiago

©lillylewin and freerangeworship.com
* Editor's Note: You can watch Lilly Lewin's FB Live discussion on Christine Sine's YouTube Channel, or click here
---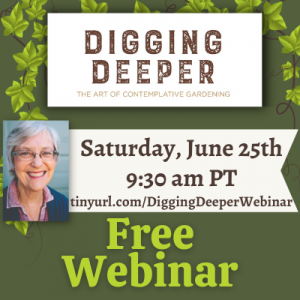 Join Christine Sine for a FREE Webinar on Saturday, June 25th at 9:30 am PT as she discusses her brand-new book and invites you for some fun activities and discussion. If you sign up before June 24th at 9 pm PT, you will be automatically entered into a *giveaway* for Digging Deeper – for giveaway details, visit tinyurl.com/diggingdeepergiveaway or click here. For webinar details and to sign up, visit tinyurl.com/diggingdeeperwebinar or click here.