by Melissa Taft
Tomorrow heralds Mother's Day in the US; it's not too late to find a way to honor your mother or another mother in your life! The second Sunday in May is a popular time around the world to hold a celebration honoring mothers, including Canada, Australia, New Zealand, and many others – though it is certainly celebrated at other times in other countries. You've still got time, France!
You can find resources on Mother's Day in our Seasons and Blessings Page, but I thought I'd offer a gathering of resources today for those who are still looking for encouragement or perhaps a prayer.
As we are still in the Easter Season, finding a way to honor a special mother in your life is a way to practice resurrection. Living into that joy and channeling it into celebrating your mother or another special mother is a fun spiritual practice. Whether you are planning a service for mothers or seeking to honor a mother individually, you might enjoy using this Mother's Day Litany.
Perhaps you are a mother. Indeed, all of us are called in some way or another to mother, as we reflect the Image of God. You may wish to honor that mothering part of yourself by honoring God our Mother. Or you may wish simply to honor God in this way. This post on Maternal Images of God, as well as this post on Biblical Maternal Images of God, contains lovely reflections and images to center this idea.
In fact, if you find Mother's Day difficult due to wounds in that area, it can be very healing to connect to God in this way. This Meditation Monday post on Connecting to the Mother Heart of God has a lovely prayer and meditation on this subject. There are many reasons why one might find Mother's Day difficult, from child loss or infertility or adoption wounds to the loss of your mother, or many other circumstances. This reflection from Lynn Baab on difficulties surrounding Mother's Day might be balm for your soul. This post on honoring birth mothers, and this post on mothering children with special needs, may also give encouragement to you – even if that isn't your circumstance.
Motherhood isn't easy; take time to reflect and care for yourself as well as a mother. This lovely poem from Kara Root and this reflection by Sara Easterly I found particularly meaningful for my own motherhood journey this year. My first Mother's Day away from both my mom and my children, and I confess it has been a blessing to reflect even in the midst of sorrow at the separation.
Still there is joy to be found, even in my less-than-ideal circumstance, and even in yours. May God bless all the mothers on this Mother's Day!
Photo by Ijaz Rafi on Unsplash
---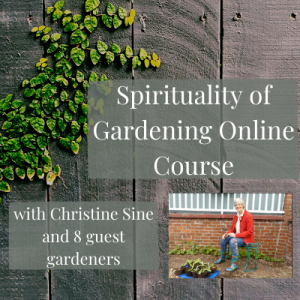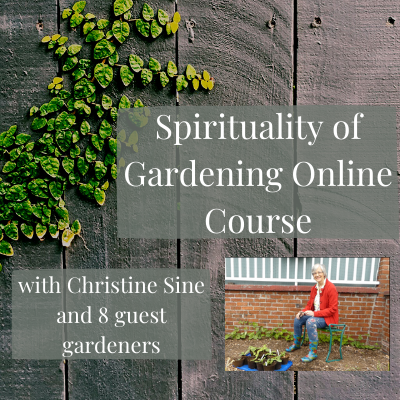 Come the spring with all its splendor all its birds and all its blossoms. All its flowers and leaves and grasses.
~ Goodfellow
Explore the wonderful ways that God and God's story are revealed through the rhythms of planting, growing, and harvesting. Spiritual insights, practical advice for organic backyard gardeners, and time for reflection will enrich and deepen faith–sign up for 180 days of access to work at your own pace and get ready for your gardening season.