by Joy Lenton
"When the Sabbath was past, Mary Magdalene, Mary the mother of James, and Salome bought spices, so that they might go and anoint him. And very early on the first day of the week, when the sun had risen, they went to the tomb. And they were saying to one another, 'Who will roll away the stone for us from the entrance of the tomb?' And looking up, they saw that the stone had been rolled back—it was very large. And entering the tomb, they saw a young man sitting on the right side, dressed in a white robe, and they were alarmed. And he said to them, 'Do not be alarmed. You seek Jesus of Nazareth, who was crucified. He has risen; he is not here. See the place where they laid him.'" — Mark 16:1-6 ESV
Privileged
 You gave a special place,
an honoured role
to the women you had known,
allowing them to break
 
with convention by listening
in on your words,
lavishing love with costly perfume,
and being the first
to greet you from the tomb. 
Even if Mary, blinded by her grief,
failed to recognise you
immediately, in the speaking
of her name 
you made sure she understood
just who she met at dawn,
who was risen,
resurrected in full strength,
like the morning sun.
The women were gifted
with the charge
of telling the disciples, of sharing
the Good News
that you were not dead 
but very much alive,
with scarred hands and feet,
a pierced head where sharp
thorns had been,
and a wounded side. 
How I would have loved
to have been among
their number, excited,
elated at the revelation 
of your resurrection
being true, just like you said,
knowing they could trust
your words of reassuring love
as daily manna bread. 
But instead I am privileged
to have your very own spirit
living within,
your eternal presence
and your word to guide me 
as I seek to follow you
each and every day
with Holy Spirit's help,
his wisdom, grace and truth
stemming from your holy realm.
© joylenton 
There are many mistreated and disadvantaged women worldwide who deserve to live more fully and freely than their country, culture or society allows them to. Therefore, it's encouraging to note the honour and respect; the inclusiveness that Jesus gave to the women he encountered, especially as they were living in a strictly demarcated, patriarchal society.  
He didn't consider them to be second-class citizens or hold them in contempt. On the contrary, he scandalised his disciples by the way he welcomed women to hear his preaching, allowed close physical contact with those considered unclean, and gave them important roles in his pre-crucifixion and resurrection stories. This is heartening for us, particularly when we might feel downtrodden or not enough.  
Precious Lord Jesus, 
Help us to see how very privileged we are to be in relationship with you and enjoy the tremendous blessings it imparts to us. We needn't feel short-changed at all because we didn't live during the years when you came to earth or get to know you then, because we have the Holy Spirit living in our hearts.
Despite how wonderful it would have been to see you face to face, now you are risen from the tomb, we have been given instant access to Father God whenever we want to. Our prayers ascend like incense to heaven's throne room where you continually intercede for us. We thank you for the enormous privileges we have as people of the cross. 
Amen 
Photo by Pisit Heng on Unsplash
---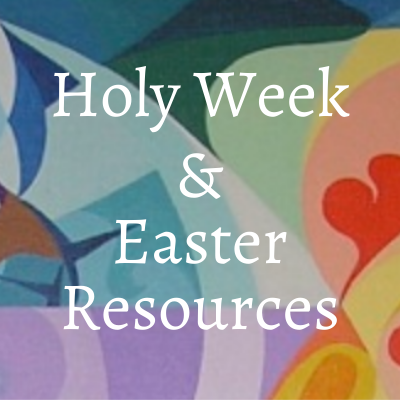 Check out our Lent, Holy Week, and Easter resource page for inspiring posts, helpful products and resources, and gathered lists of liturgies and more to help you plan an Easter service, a solo journey through Holy Week, or a family adventure.