by Melissa Taft
We are well into Lent, and just into the beginning of a season's change. I do find it interesting that this season of the church coincides with seasons of growth, change, and harvest all over the world. In the Northern Hemisphere, we are heading into spring while the Southern Hemisphere's summer is waning into autumn. Both seasons are full of work in the garden – sowing and growing, as well as preparing and even harvesting. We don't always think of Spring as a season of harvest – but those wintered crops and early spring vegetables/cool weather lettuces are best plucked before the heat of summer. Nor do we always think of autumn as a season of growth – but cool weather crops are able to grow again, and some flowers and shrubs put on their most spectacular displays during that season.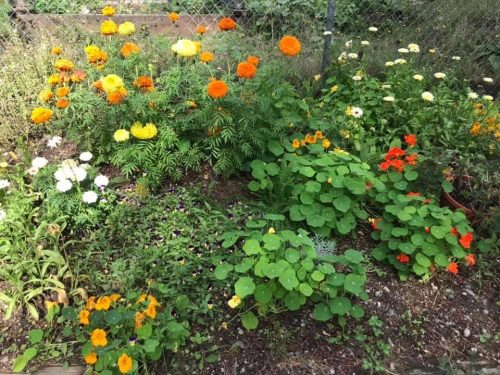 And it is in this context of ordinary days that Lent falls. From seasons of hidden, steady growth to seasons of unfurling stems and fruiting vines; of watching a seed be buried unseen in the dirt only to give way to abundant verdant life, of leaves putting on spectacular displays before giving way to the needs of the tree and burying themselves beside it to further nourish and sustain the tree throughout the winter. St Francis de Sales noted: "Lent is the autumn of the spiritual life during which we gather fruit to keep us going for the rest of the year."
I encourage you to keep Lent in mind as you go about your garden tasks. Whether you are in autumn gearing up for winter, or in spring delighting in the new greens that follow the winter – consider honoring Lent in the garden, making your gardening a spiritual practice. Christine put together a list of excellent resources on spirituality and gardening in this post here. You may also enjoy her free download on Creating A Faith-Based Community Garden, as it has many resources listed there as well. Whether spring or autumn, you might enjoy working Christine's Harvest Litanies into your Lenten devotions or times of contemplation.
In fact, there are several excellent resources on gardening and spirituality in our shop. Whether you are a novice gardener or an expert, Christine Sine's book To Garden With God is sure to inspire and instruct. It is also available as a download or bundled together with prayer cards. And we are still offering the extremely popular course Spirituality of Gardening, in which Christine and other expert gardeners discuss organic gardening tips, spiritual lessons of gardening, and more.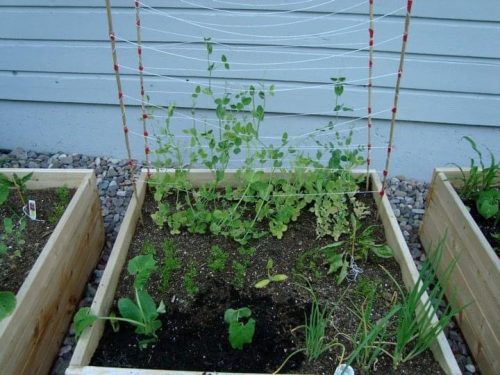 Perhaps you'd like to garden during Lent or even create a Lenten garden but you do not have a plot of land. You might check out these posts for ideas:
For more inspiration on spirituality and gardening, you may wish to check out these posts:
Lent is a season of preparation, growth, renewal, and promise. It is not easy, there is work to be done. But just like the seasons in the garden; the hope- born of ground and death, dirt and change, toil and breath – brings new life abundant.