by Laurie Klein
May I start with a confession? 
I hate my limp. Lately, militant arthritis is on the rampage, sidelining me from activities I've taken for granted. Like walking. Standing. Dancing and running. 
I'm tired of foot-stabbing pains; weary of rest, elevation, and various potions. O to swap these dicey ankles, arches, and digits for the bounding gait of a deer! I miss snowshoeing alongside the local doe who leaves deep, weaving, heart-shaped tracks. Those indentations look blue as my mood. 
Woebegone, restless, hoping to distract myself, I google "hooves"—and discover anatomical wonders.
Who'd ever guess deer hooves are comprised of keratin, like our fingernails? Who knew that, like our ears, they never stop growing? 
Lord, use my limitations; enlarge my soul.
I also learn the deer hoof is a working trinity. 
Compact horn absorbs shock. 

Elongated, cloven toes function like our middle and ring finger. 

Dew claws enhance agility, like our pointer and pinky. 
Three-in-One God, thank you for hands that still work. 
Hooves also reduce contact with the ground, lessening friction. Enhancing speed. And exactitude. Braving a cliff or rugged terrain, a deer only needs two stable footings at a time: Smaller back hooves naturally track with those up front. 
Help me follow in your steps, Lord. Be my balance, my surefooted joy. 
But how does the soul—limping or hale—make headway when facing crippling pain and dismay? When praying for suffering people, a struggling planet? 
Perhaps you feel it too. During these times of violent uprisings and moral decline, our equilibrium falters. 
Remembering the verse about "hind's feet in high places," I reread Habakkuk. The minor 7th-century prophet expresses his frustration concerning the lack of justice in the land, God's seeming inaction. Turns out Habakkuk is echoing David's words, first recorded in 2 Samuel 22:34 and Psalm 18:33. Expressing his backlog of complaints helps him forge ahead, with a fresh outlook. It gives me a lift, too.
". . . yet I will rejoice in the LORD," Habakkuk writes, "I will be joyful in God my Savior. The Sovereign LORD is my strength; he makes my feet like the feet of a deer, he enables me to tread on the heights" (Habakkuk 3:18, 19a, NIV). 
How marvelous that, long ago, God embedded this truth within nature. Hooves enable pivots, when needed. They work in tandem with the ingenious "springing ligament," which pulls taut, then snaps backward as the deer goes airborne, supercharging grace with power. 
Soul, never forget: your God invented leaping.
I won't be making any 8-foot jumps over obstacles in my path. I'll never hit 40 mph. I can't solve the world's myriad woes. But the deer remind me that, in Christ, the soul can spring—even sitting down.
What keeps your soul nimble during rough times?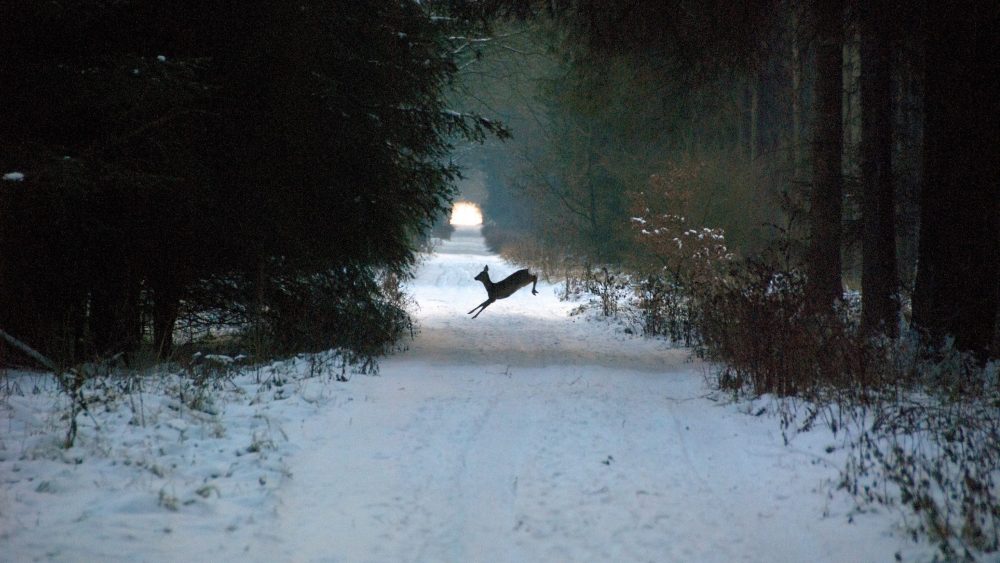 John Michael Talbot sings Hind's Feet on High Places

Deer feeding: Photo by Jonnelle Yankovich on Unsplash
Deer leaping: Photo by Matthijs van Heerikhuize on Unsplash 
---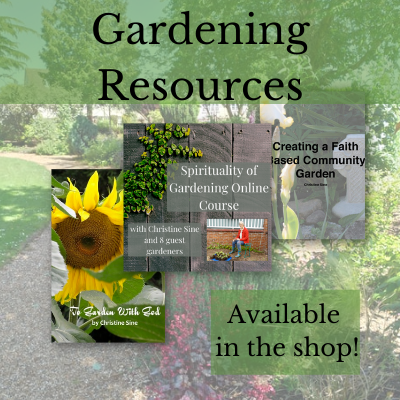 Whatever season your garden is in – winter, summer, spring, or fall – there is something to enjoy and tasks to accomplish. And there is spirituality to put into practice! Find God and community through the richness of soil and the shared values of growth. We have many resources available to help – click here to explore!