I come into awareness of myself in your presence
seated with you in my blue rocking chair.
I come into the stillness of the room,
light a candle of simple faith.
I place every worry that comes to mind into your care
and stretch out my thoughts into prayer,
mindful of the sounds of the listening morning
and the waking of dawn.
The song of the hour is gentle
and soft, as night eases to day.
There is no hurry in the calling of birds
and the crashing of waves on the shore.
I lean back into your full knowing of me
and allow each blockage release
from off of my mind with the love of your hand
on my head, and the sound of your singing.
I think of your movements in my life;
no hindrance is too big for you, each worry recedes
as you part wide the waters, on clear golden pathways 
of peace, you are walking me home.
public domain painting from rawpixel, by Claude Monet
---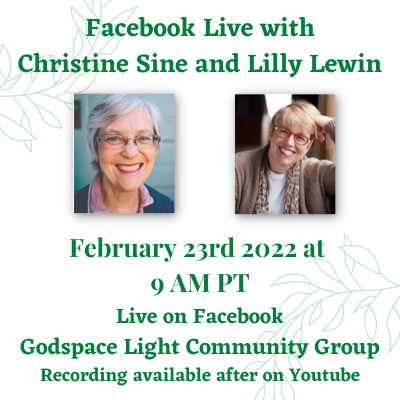 Our next Facebook Live will be delayed a week – Christine and Lilly will talk about Celtic Christianity, as Lilly has the opportunity to attend a retreat with John Philip Newell! Join Christine Sine and Lilly Lewin on Wednesday, February 23rd 2022 at 9 am PT (check my timezone) for our next FB Live happening on our Godspace Light Community Facebook Group! Can't make it? No worries–we upload the sessions on our youtube channel so you can still enjoy the lively discussions and interesting topics. And catch us live for the next session–happening here!