Just so you have something to ponder… last Thursday on Epiphany we considered the fact that the Magi had to go back home by another way. READ MORE in MATTHEW 2
After an arduous journey to get to see Jesus, they didn't get to go back the way they had just experienced.
They didn't get to take the way they knew, or the way that might have felt safer.
Thanks to God's warning, the Magi escaped Herod's anger by going home by ANOTHER WAY.
And Mary and Joseph didn't get to take an easy way home either. They were also warned by God in a dream to leave town and they escaped to Egypt. Going to a new place, with new people and all new things to learn and experience.
This New Year is definitely another "new way" in the land of Covid. Thankfully we have some good tools for the journey, we know about masks, and vaccinations, but we are almost in year three and we are all exhausted and overwhelmed and it often feels futile. Maybe like me, you aren't excited about having to find another NEW WAY in 2022.
Maybe you'd like some more LIGHT in the darkness or an Angel in a dream to tell you what to do next.
ISAIAH 60: 1-6 NIV

"Arise, shine, for your light has come,
and the glory of the Lord rises upon you.

2 See, darkness covers the earth
and thick darkness is over the peoples,

but the Lord rises upon you
and his glory appears over you.

3 Nations will come to your light,
and kings to the brightness of your dawn.

4 "Lift up your eyes and look about you: All assemble and come to you;

your sons come from afar,
and your daughters are carried on the hip.

5 Then you will look and be radiant,
your heart will throb and swell with joy;

the wealth on the seas will be brought to you, to you the riches of the nations will come.

6 Herds of camels will cover your land, young camels of Midian and Ephah.

And all from Sheba will come,
bearing gold and incense
and proclaiming the praise of the Lord.
The Life-Light was the real thing: Every person entering Life
he brings into Light.

He was in the world,
the world was there through him, and yet the world didn't even notice.

He came to his own people, but they didn't want him. But whoever did want him,

who believed he was who he claimed

and would do what he said, He made to be their true selves,

their child-of-God selves. JOHN 1:9-13 The Message
What part of your life needs NEW LIGHT, NEW direction, NEW revelation shone on in the weeks ahead? Talk to JESUS about this.
We also wondered on Epiphany if the Magi had interpreters with them on their journey. Who helped them get from place to place or speak with Herod when they got there?
We need Interpreters too! We need God's help and others to help us understand and help us find our way on our life journey, especially in these crazy times. Who are those INTERPRETERS FOR YOU?
Take time to consider who might help you navigate the NEW WORLD we are living in now, or help you on your faith journey…authors, friends, family etc…ASK JESUS TO SHOW YOU.
Consider your New Year Journey into 2022.
What are the tools or maps you need for your journey? What spiritual practices can help you navigate better in the new year? TALK TO JESUS about where you are and what you need. REST, PLAY, COMMUNITY, TIME IN NATURE, or      ________________________? Do you need to lighten your suitcase or add something in?
ONE TOOL that helps shine light on our New Year Journey is the STAR WORD. We have a tradition in our house church, thinplaceNASHVILLE of drawing STAR WORDS each Epiphany season. I am not sure where I heard of this first, but you've probably read about having a WORD of the year. With our process, we cut out stars and write words on them and then draw three stars and allow the Holy Spirit to choose them. You may like to take time on your own with Jesus to ask Him what your word or words are for the New Year.
After you've chosen your STARS…
What is the GIFT of this word or these words? How is this word a positive in your life? How has it been a negative?
How does Jesus want you to experience this word or words in the coming year?
Allow the Holy Spirit to surprise you and Inspire you with your Word or Words! 
You can learn more about STAR WORDS from the Rev Gals HERE.
You can print out STARS and allow the Holy Spirit to choose for you :
HERE IS A PDF of STAR WORDS on STARS to PRINT OUT
Here is a LIST OF STAR WORDS you can pray with and consider with Jesus.
Take time this weekend to consider your journey…where you have been, where you are going. Ask Jesus to help you and be your LIGHT, Your STAR to guide you. And CHOOSE A STAR WORD OR TWO or THREE …
AND Watch for how God weaves your word or words into your life this year! 
©lillylewin and freerangeworship.com
---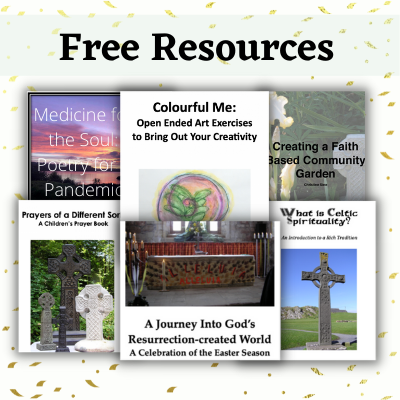 Did you know? We offer many wonderful free resources on our resource page and in our shop! From Advent retreats to coloring pages to poetry and more. Click here to explore our free downloadable offerings and more!