Last week I delighted in this gift from a friend–a card with this oak leaf inside. In the middle of the leaf you can see a perfect heart-shaped hole. She picked up the leaf because of my recent post about finding heart-shaped rocks in nature.  Responses like this are very special to me. I read recently that a quick comment can boost morale by 28% so you can imagine how much this simple gift boosted me.  I feel incredibly blessed when people are inspired by reading Godspace posts, and looking at this leaf today encouraged me to look back and reminisce a little about the Godspace accomplishments of 2021. 
Most of my attention is still on Advent and Christmas but I am also planning for next year. An important step in that planning is looking back at the highs and lows of the past year discerning what God is saying for the future. 2021 was quite an important year for Godspace and I am grateful for the ways that all of you contributed to our success. The purpose of Godspace is to help create a pathway to a more vital whole-life faith for individuals, churches and communities and I feel that this last year helped us grow into this purpose in ways I never anticipated.
At the beginning of the year Lilly Lewin and I formed a partnership that grew out of her regular Freerange Friday contributions to the blog. Lilly is an ongoing creative inspiration to me. Her corporate Advent Wreath was the highlight of my recent Quiet Morning retreat at St Andrews Episcopal church in Seattle. Our collaboration blossomed into four virtual retreats, three of which are available as online courses – Making Time for a Sacred Summer; Gearing Up for a Season of Gratitude and Walking in Wonder Through Advent. With Bethany Dearborn Hiser as an additional presenter, we recorded still another online course – Time to Heal. More recently Lilly and I started Facebook live sessions on the Godspace Light Community group. Who knows where this partnership will lead in the future?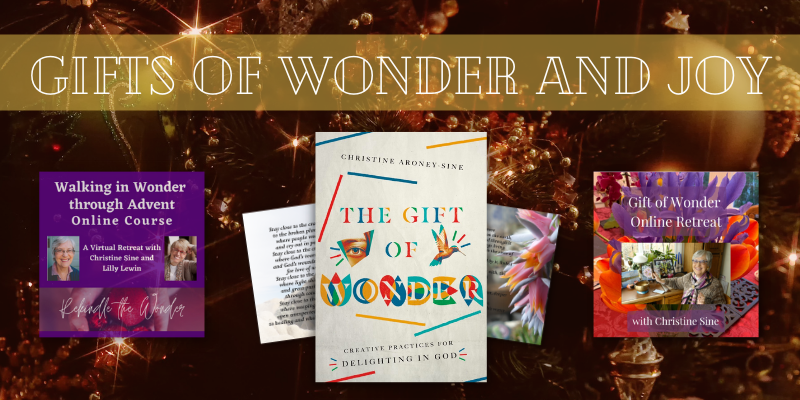 The Facebook Godspace Light Community group is another new venture greeted with great enthusiasm. It provides a place for some that don't contribute to the blog to share thoughts and articles on faith and sustainability. I am very grateful for June Friesen who posts daily reflections, and for the Earthkeepers podcast that greatly expands my perspectives on sustainability and faith. Others contribute less frequently from all over the world, often challenging us with their faith, concern for justice and sustainability. And the occasional free book give-aways add another form of excitement to the group.   
We also added several new writers to the Godspace blog community this year – most recently Elaine Breckenridge from Camano Island just north of Seattle, and John van de Laar in South Africa.  Elaine's Christ Angel post on Tuesday was very inspirational as was her contribution to the Godspace Light Community Group discussion on St Nicholas. I certainly learned a lot from her. John provides excellent liturgies and other resources on his site Sacredise many of which have enriched my own spiritual life over the last few years so I am delighted to have him as a more active part of the Godspace community. His post yesterday on a Radical Advent challenged me.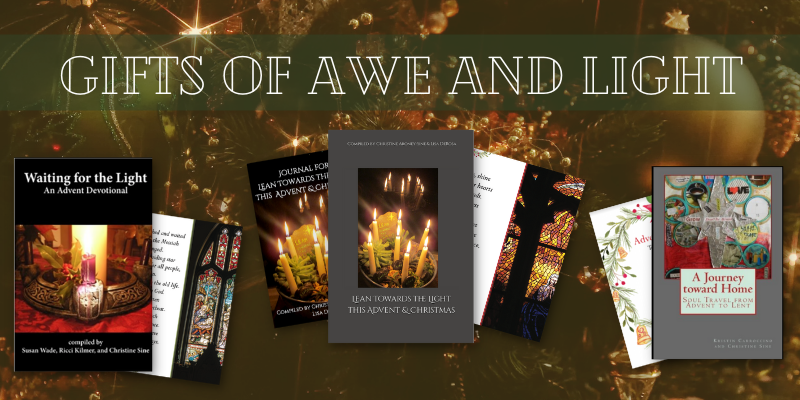 We also added numerous items to our resource pages. One of my friends described these as some of the best little-known resource lists on the planet. I am amazed at how many contact me asking permission to use excerpts from poems, liturgies and posts and am delighted to see how these strengthen the spiritual lives of congregations everywhere. 
Last but not least there are the books, cards, and free downloads we provide. Yesterday we added A Quiet Advent Retreat to these. Quiet time during the Advent season is essential and I hope you will take advantage of this new free resource.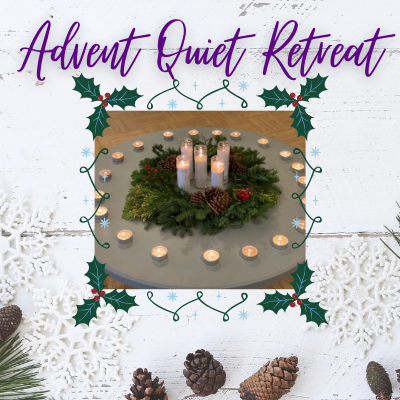 We are all enriched by the broad array of perspectives from different cultures and religious traditions that our global community brings to us both through the Godspace website and through Facebook.  We appreciate your prayers as we seek to discern God's direction for us in 2022.  How can we more effectively create pathways to a more vital whole-life faith for the individuals and congregations we serve? If you have suggestions we would love to hear from you either through a comment below or an email.
In the words of John O'Donohue: 
We bless this year for all we learned,
For all we loved and lost
And for the quiet way it brought us
Nearer to our invisible destination. 
(John O'Donohue At The End of the Year)