by J. Thomas
I listened to another life coach on YouTube about cultivating an attitude of gratitude for the umpteenth time this morning. "Be grateful for what you have. Make a gratitude list." I have heard this wisdom in various forms for the last decade. Small groups, therapy, 12-step programs, and self-help books. "Give thanks to the Lord, for he is good. His love endures forever." Despite the knowledge and science that tells me this practice is truth and will help me enormously, I have not made much progress in this area. Why?
I'm not built that way. Nor was I programmed this way from an early age. Quite the opposite. As a perfectionist, I'm trained to see and believe what is wrong with my life. The fact that it takes four positive comments to counteract one negative one tells me it is an uphill battle. If only Jesus could redeem this part of my character into a character strength.
As I bring my gripe to God in surrender, I think He is teaching me a way
As I bring my gripe to God in surrender, I think He is teaching me a way. I have not had success in keeping a gratitude list, for things big or small.  But I have made strides in becoming grateful for challenges and suffering. With that in mind, I write in my quiet time journal my "ingratitude list." A list of grievances – things that feel overwhelming, anxiety-producing, and downright painful. 
I can't see my five-year-old daughter

I don't have income

I'm going through a divorce

I'm depressed

I have people who are opposing my success
This is a heavy list. But with God's strength made perfect in my weakness, He is calling me to take each item and find a way to be thankful. Read on to see how.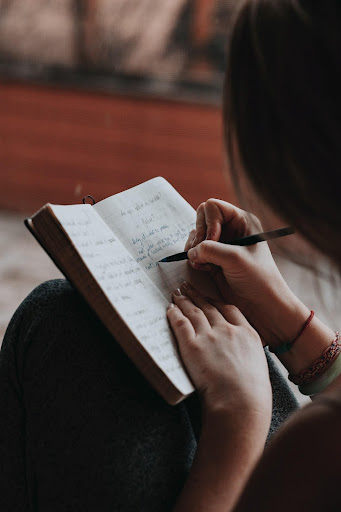 Photo by Marcos Paulo Prado on Unsplash
Philippians 4:6-7. Do not be anxious about anything, but in everything, by prayer and petition, with thanksgiving, present your requests to God. And the peace of God that transcends all understanding will guard your hearts and your minds in Christ Jesus.
Beginning with the first item, I simply believe that there is something to be grateful for, with only a vague, almost non-existent, knowledge of what that could be. A mustard seed of faith. 
Then, I simply present my request to God around each item.
Lord, I request that I will have unsupervised time with my daughter by mid-December.

Lord, I request that the insurance company will approve my disability claim.

Lord, I request that my divorce will be complete in the next 3-months and will have a fair conclusion to all.

Lord, I request that my depression will lift by the end of the week.

Lord, I request that one of the people who are opposing me will be out of life forever.
Time and time again, I make this list and see God's promise fulfilled. I am filled with a peace that transcends all understanding. I no longer need to turn these things in my mind over and over again. I've written them down. I've made my request. I've turned them over to Jesus. 
Next, comes an even greater miracle. That vague, almost non-existent, belief that there is something to be grateful for incrementally increases. Little by little, I enter into the process of taking my biggest points of pain and realize that there is some hidden gift.
The fulfillment of my prayer request in time becomes secondary to the gift of drawing closer to the Holy Spirit – to God Himself. When God takes away the blessings – the gifts – I have an opportunity to fall in love with the Giver. God wants me to be grateful for the gift of Himself. 
When I encounter God, his Spirit works in me to be grateful for thing things that I cannot do in my own will or self-discipline. There is a promise in 12-step literature –  "that God will do for me what I cannot do for myself." 
Coming full circle to why I can't seem to cultivate an attitude of gratitude. Wow! Let me begin with a request.
Lord, I request that I will be become more grateful for the things in my life, both the blessings and the sorrows. Thank you, Jesus. 
When God takes away the blessings – the gifts – I have an opportunity to fall in love with the Giver.
Feature photo by Nathan Dumlao on Unsplash
---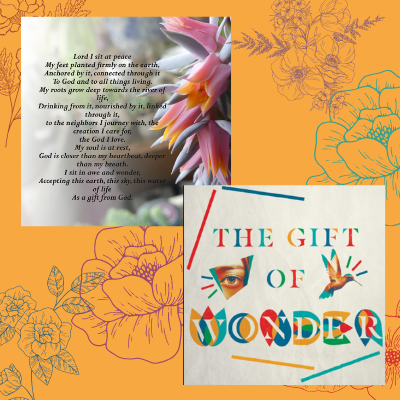 "Can you imagine a God who dances with shouts of joy, laughs when you laugh, loves to play, enjoys life, and invites us to join the fun?" 
The Gift of Wonder book and Prayer Cards bundle invites you deeper into the joyful practices of Awe and Wonder. Join Christine Sine as she encourages us to develop fresh spiritual practices that engage all our senses and help us to live a new kind of spiritual life that embraces the wonder and joy that God intends for us! This bundle includes Christine's latest book and a beautiful set of 12 cards with illustrations and prayers designed to enrich your study of the book.