guest post by Glenys Nellist
Welcome to November, the month that usually heralds the arrival of snow (at least here in Michigan where I live!) the month of giving thanks, and the month when Advent begins. 
"'Twas the season of Advent, when all through the earth,
People were pausing to ponder Christ's birth.
The bright lights were hung 'round the doorframes with care
In hopes that Christmastime soon would be there…"
So begins Twas the Season of Advent, a brand-new, premium picture book that invites readers to journey from December 1st through December 25th using twenty-five daily devotions and stories.
Read on to peek inside the book, read some excerpts, admire the beautiful artwork by Elena Selivanova and then be sure to enter the giveaway! Look for the Facebook post today in the Godspace Light Community Group!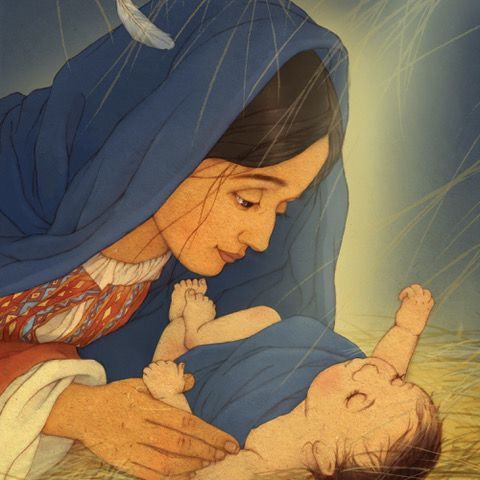 "Welcome to the season of Advent… Over the next twenty-five days, we are going to share in a wonderful adventure together. We'll begin each day in the quietness of our own homes, perhaps gathered around the Christmas tree, while all the lights are twinkling in the darkness. And we'll read together and learn about God. We'll meet angels and shepherds, magi and Mary. We'll spend time with Isaiah and Elizabeth and Joseph. And we'll end up back where we began—at the manger, where God is waiting to introduce us to Jesus. And there, at the manger, we'll worship and wonder."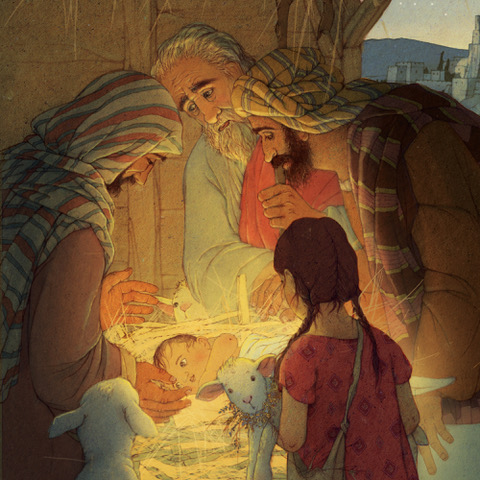 "Now a long way away lived three magi, or kings,
Who were scanning the skies for beautiful things.
When what to their wondering eyes should appear,
But a star in the east, shining bold, bright, and clear."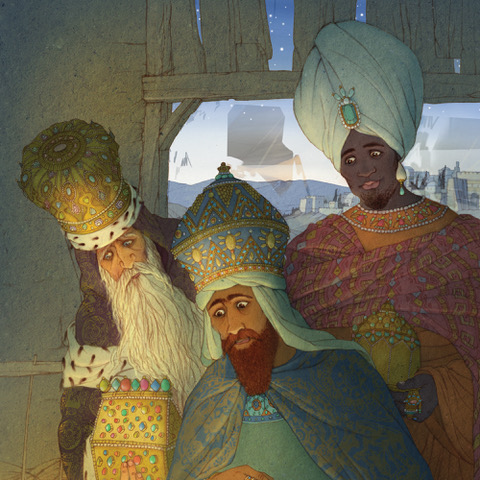 This lovely picture book also has a free downloadable Activity Pack which includes follow-up questions for each day, a suggested daily activity, and an Advent Calendar countdown to Christmas. 
If you would like to win a copy of this new release, you can enter by liking or leaving a comment on this post in the Godspace Light Community Facebook Group. Thank you to Zonderkidz for sponsoring this giveaway, which is open to entrants in the USA with a physical street address… no PO boxes. The winner will be announced on Facebook in a week!
Watch the video.
Happy Advent, Friends!
Glenys Nellist
As an Amazon Associate I receive a small amount for purchases made through appropriate links. Thank you for supporting Godspace in this way.
---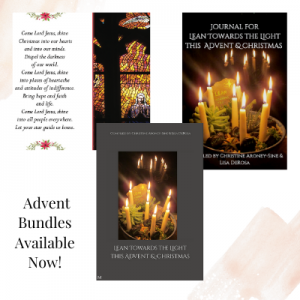 Bundle and save on our updated and new resources for Lean Toward the Light This Advent & Christmas! Choose from several bundle options, conveniently available either to ship to you or to download.