Advent is just around the corner, and many of us are busy already preparing for the season. We wanted to gather some of our resources together in one place–when planning and searching up ideas, it's nice to have a reference sheet and to know what is timely. For example, you may want to note on your calendar the upcoming virtual retreat Walking in Wonder Through Advent! It is sure to be a refreshing fun time getting into the wonder of the season. Of course, if you aren't able to attend on November 20th, you can still sign up for the retreat and access it later at your convenience.
There are some new items for 2021 as well as updated ones, but also several lovely past assets and ideas that may spark some wonder and contemplation for you this season. Many of our Advent resources can be found in the shop and on Godspace, but here are some ideas we wanted to highlight!
If you are looking for something fun and festive, our Advent in A Jar free download has activities and ideas to help you celebrate individually, corporately, or with your family. Check out this particular Meditation Monday if you'd like to see one in action, or click here to download. Another fun (and free!) activity for the season can be found in the downloadable Colour Your Way Through Advent and Christmas. To enrich this activity, you might pair it with A Journey Toward Home: Soul Travel from Advent to Lent, as the coloring activities were created to enhance the devotional (which is currently conveniently available on Amazon). Perhaps you are hoping to connect to the anticipation, the waiting of the Advent season, and would like something contemplative as well to go with a devotional. You might try this free download of a collection of poems by Jeannie Kendall, Waiting.
Speaking of devotionals, we are SO pleased to announce that we have a brand new journal for our most recent Advent and Christmas devotional, Lean Towards the Light This Advent & Christmas! To celebrate, we have put together several lovely bundles for savings and ease. You might like to purchase the journal and devotional bundled together, or both books bundled with Advent Prayer Cards. A set like this also makes a nice gift! All of these bundles (and the individual products) are available as downloads if you'd prefer an electronic copy. Additionally, we are presenting Lean Toward the Light in retreat form, available for you to work through at your own pace over 90 days. Enjoy a time of rest and contemplation in a visual yet interactive format.
Advent Prayer Cards can be purchased as a standalone resource, as a download, or in a set of three! Beautiful art and designs adorn 12 cards which include Advent, Christmas, and Epiphany prayers to delight and invite reflection across the season. We also offer card bundles with two other Advent devotionals. Waiting for the Light: An Advent Devotional is available bundled with cards in our store, as well as bundled with the devotional mentioned earlier, A Journey Toward Home: Soul Travel From Advent to Lent.
If you are keen to get started with your planning and preparation today and are looking for some inspiration, try visiting our Advent, Christmas, New Year, and Epiphany Resource page. In addition to the supports listed above, there are many other posts and pages that will help you to create your roadmap ahead of the busy season and set your heart with intention. We wish you blessings this season!
---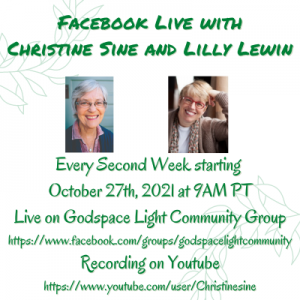 Join Christine and Lilly TOMORROW for the next session of Facebook Live on Wednesday, October 27th, 2021 at 9am PT. If you are not able to join live, you can check out the recording on YouTube later.