by Lisa DeRosa
Christine's message to our subscribers this week really resonated with me. She said,
Many people feel that this year Lent is not a season but a permanent home. This has us wondering, 'Why do I need to go on retreat? Why should I set aside special time for prayer and reflection when the whole year has tilted in that direction? Lent has nothing to teach me that lockdown has not already done.' Yet, I feel this is the very environment in which retreat is most necessary. This is a time to prepare our lives for something new that God is giving birth to.
Taking time for retreat is important for our spiritual journeys with God. It helps us to regroup and refocus, if necessary, and even be encouraged by the path that we are on.
Rebooting Lent Retreat
As we are coming up on the third week of Lent already, this can be a time when some feel the need for a reboot. We want to provide a helpful resource for you during this lagging time. Christine Sine and Lilly Lewin are offering a Lenten Retreat where they will share creative spiritual practices they use during the season, practices that enable them to follow Jesus more closely and fall in love with him more deeply on the the way to Easter. There will be time for reflection, creativity and dialogue as well. Click on the product below to register and pay.
FREE Downloads for Lent
Looking for other resources for your Lenten journey? We updated our free downloads of Hungering For Life: Creative Exercises for Lent, 40 Daily Ideas Guide For Lent and added Jeannie Kendall's book of poems for Lent called Gospel Eyes. Great for daily use during Lent!
Time to Heal Online Course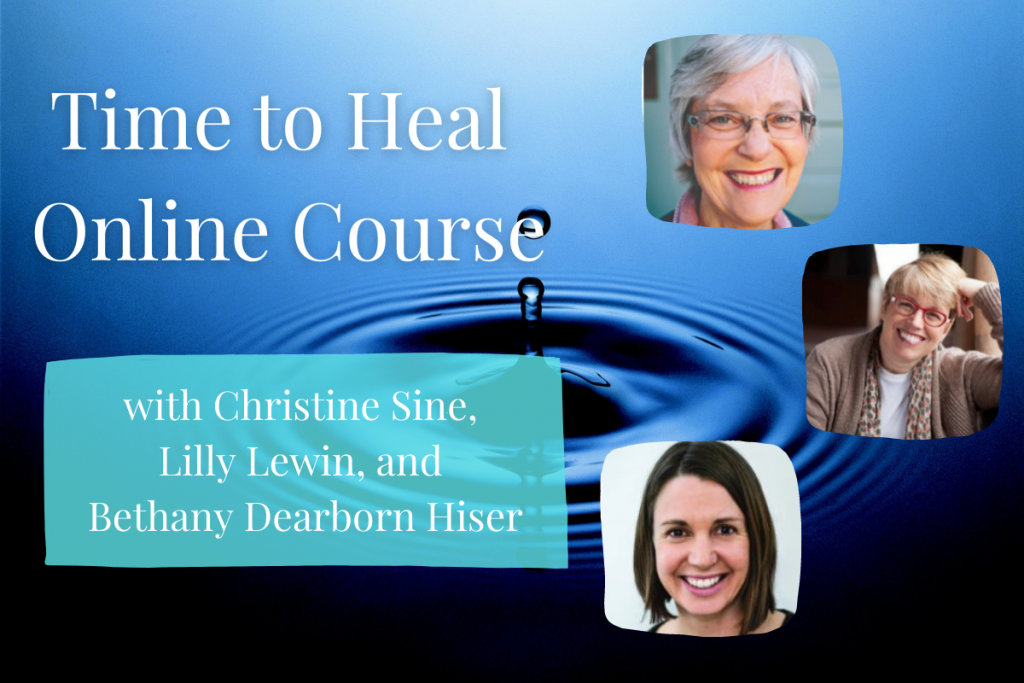 We launched our Time to Heal Online Course in time for Lent. Though this course is not directly related to Lent, it is in keeping with the theme on Godspace through the Lenten Season.
There is so much pain and suffering in our world at the moment but it is time to heal. This course will show how creativity, imagination and reflective exercises can help us address our grief and provide balm for our souls. Facilitated by Christine Sine, Lilly Lewin and Bethany Dearborn Hiser, this course is offered with 180 days of access so you can move through the material at your own pace.
Special prices for people who have purchased a course with us before and/or if you decide to participate in this course with a group!