Believe it or not, it is time to get ready for Lent which begins with Ash Wednesday on February 17th. The Lenten season is quickly approaching so we wanted to keep you up to date on the resources that we have to share!
We are delighted to offer these prayers for the season of Lent & Easter as a new resource on Godspace! As we consider Time to Heal on our blog, we wanted to provide yet another avenue to aid in the healing process for this time before and during Lent. Available in download form, this set of 10 cards spans the season from Ash Wednesday to Easter Sunday. Each card consists of a prayer and short reflection which provides a focus for your week, enriches your spiritual life and draws you closer to God. There is one for Ash Wednesday and one for each of the 5 weeks of Lent as well as one card for Palm Sunday, Holy Week, Good Friday and Easter Sunday.
Because our resource lists are expanding, we have a new page for Lent & Easter Resources! This page will show you everything from Ash Wednesday, Lent, Holy Week, and Easter activities, prayers, liturgies, and at home ideas which have been  updated for 2021! Please comment below if you think another resource should be added to our lists! We are always looking for new material to share!
Included is A Journey Into Wholeness book, the new Lent/Easter Prayer Cards, and newly updated for 2021: 40 Daily Ideas Guide for Lent. This downloadable bundle is available for $12.99 (saving you $2 from purchasing individually). Click on the image below to view the bundle details.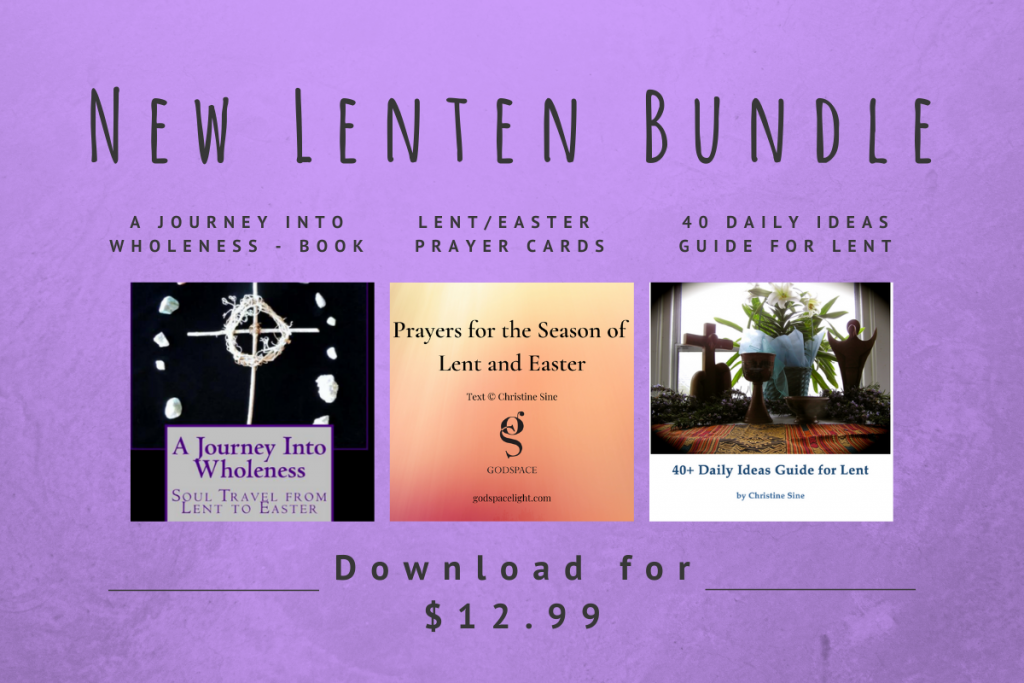 FREE Downloads
These free downloads are now available and updated for 2021, so check out Hungering for Life and 40 Daily Ideas Guide for Lent!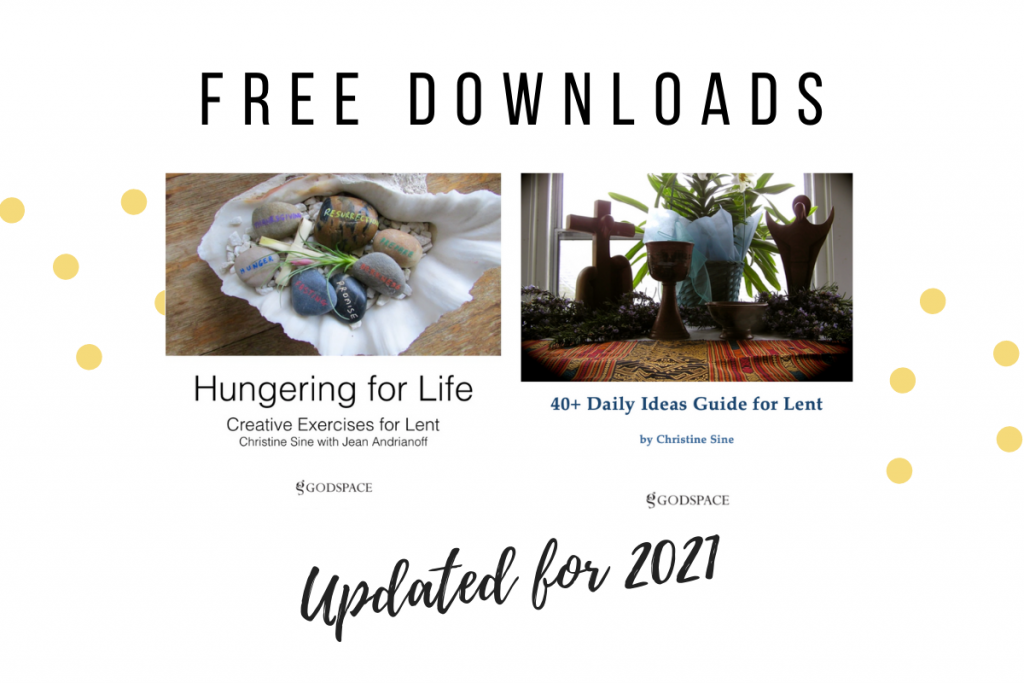 Hungering for Life provides a different word as a focal point for reflection each week of Lent and encourages the reader to take photos, draw pictures or write poetry that expresses these reflections. We plan to use this activity during Lent and hope you will join us.
Ash Wednesday: Preparation
Week 1: Hunger
Week 2: Fasting/Penitence
Week 3: Hope/Promise/Expectation
Week 4: Thanksgiving/Joy
Week 5: Darkness/Death
Week 6: Resurrection/Life
---