Resources from Godspace Writers
This year has been both challenging and hope filled. Our Godspace writers have truly blessed us this year with their talented writing. We are grateful for them and their contributions this year during such uncertain times. Below, you will see what our writers are up to and ways you can support their work.
Winter/Advent
Mary Plate DeJong: "Wild Winter: A Soulful Journey Through the Sacred Dark" will be a sensory rich engagement with the season of Winter, a sacred season of dormancy and conception, a time to put our ears close to the earth again, leaning into the primeval cycles of nature as ways to understand both Holy Mystery as well as our own sacred and wild selves. Link coming soon!
Jody Collins: Her Christmas season book called Living the Season Well-Reclaiming Christmas has its own website with free downloads, poetry and posts along with helpful info and links.
Jenneth Graser: Published two eBooks: Christmas Conversations and Look up: a Book of Meditations. Also, offering Mystic Prayers Advent Retreat for FREE through Secret Place Devotion.
Kate Kennington Steer: Is introducing a series of daily photoreflections for Advent (called #adventapertures) and this year's theme will be 'overwhelmed by joy'.
Kathy Escobar: Published A Weary World: Reflections for a Blue Christmas
Lilly Lewin: Free Range Worship offers: "A Sacred Home Box: Advent & Christmas Box – Waiting" (arrival before Advent begins cannot be guaranteed if purchased after this week), "Advent – Sacred Space Prayer Experience", and "Christmas Sacred Space Prayer Experience".
Sheila Hamil: Christmas Story Video Project – It's free and can be downloaded and used without asking permission.
Jeannie Kendall: Beginning November 29th, she will be posting a poem each day of Advent on her Facebook page called "Finding Your Voice and Held in Your Bottle".
Lynne Baab: Recently returned to New Zealand, where she lived from 2007 to 2017. For her blog posts before and after Christmas, she will be reflecting on what it's like to experience Christmas in the summer, a full-bodied and light-filled experience of God's incarnation in Christ.
Others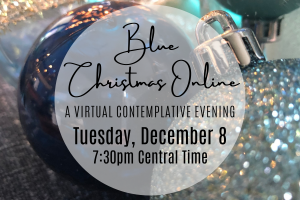 Advent Music
Multicultural Resources
Other Godspace Resources
We have lots of resources and lists that we have updated and added for this unique Advent and Christmas season.
Products
Check out the entire resource list here for more ideas for Advent and Christmas.
Godspace has a number of Advent resources available for both free download and purchase. Visit our store.
Note: As an Amazon Affiliate, I earn an amount on qualifying purchases. Thank you for supporting Godspace in this way.