We are delighted to announce that our physical store is now open again! After a season of only downloadable products, we have decided to start selling copies of books and prayer cards! We so appreciate those of you who have helped keep Godspace and the vital resources it provides alive by purchasing our downloadable cards and books but if you are like us, you probably prefer to hold something in your hand when you pray so we are delighted to be able to make these prayer cards available once more. Some of you have told me that you use them for spiritual direction and grief counselling, so necessary at a time like this so I hope that this will help expand the tools you have available.
All of these resources are on sale for the month of August. Check out all the possibilities here .  We also have several options to bundle these prayer cards with books. Check them out.
Prayer Cards on Sale!
For the month of August, our prayer cards are on sale! One set of cards is $9.99 and 3 sets are $24.99!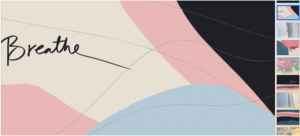 Breath Prayer Cards: Uniquely designed with a breath word and prayer each card will help lead you into a powerful meditation. Contains 12 cards in a set.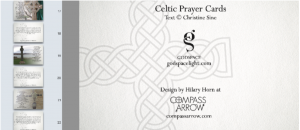 Celtic Prayer Cards: Each set contains 10 prayers inspired by ancient Celtic saints or contemporary Celtic writers. A short reflection on the back of each card will introduce you to the Celtic Christian tradition.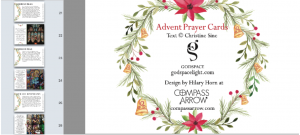 Advent Prayer Cards: This set of 12 cards will help you reflect on the Advent and Christmas story. They begin with Celtic Advent including 6 for Advent, 1 for Christmas Eve, 4 for the Christmas season and 1 for the Eve of Epiphany.
Please note: Shipping could take up to two weeks.