By Lilly Lewin
During Covid19, we have been hosting our thinplaceNASHVILLE gatherings on Zoom three times a week. Each gathering utilizes the same scriptures and prayer practices, but we are blessed to have people join us from all over the country, Canada, and as far away as New Zealand. It's been a real gift to worship together and learn more about how different places are coping with the virus and dealing with the shut down and now reopening of things. I've really wanted to beam myself to New Zealand or British Columbia because they have definitely done this pandemic the right way! It's also been good to hear how different places are experiencing the protests in response to George Floyd's death and police brutality. And praying together for change.
Here at our house, it's been a long couple of weeks and we've been carrying many things. Maybe you have too. Here are a few of our thinplaceNASHVILLE practices that might help you connect and process these things this weekend. It's a liturgy you can do on your own, with your family, with your small group or on line with your whole community.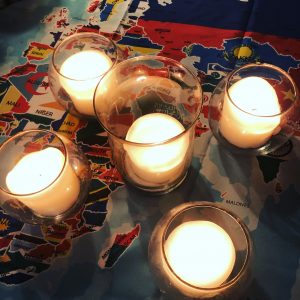 Each time we gather we light candles and pray together:
Lord we ask you to fill us with your Hope, Lord, fill us with your Peace,
Lord fill us with your Joy, Lord fill us with your Love, And Lord Help us to see your Light! AMEN
Lighting candles helps us focus our hearts and minds and our attention on God. TAKE TIME TO LIGHT A CANDLE and focus your attention on Jesus and ask him to fill you with his hope, peace, joy and love today.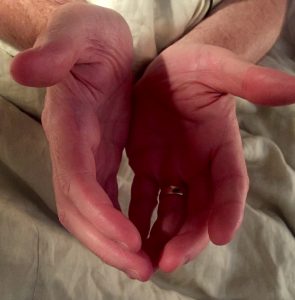 Then we do a body prayer practice, cupping our hands like we are holding something in them. I invite everyone to cup their hands and imagine all the heavy things they are carrying and then imagine giving these things over to Jesus to carry.
GIVING STUFF TO JESUS to HOLD FOR US: (body prayer practice) We are all carrying many heavy things today… let us give them to God to hold and carry for us. Cup your hands in front of you and imagine all the heavy things your are holding…feel the weight. Picture these things. Name them. Now reach your hands across and put these things into the hands of Jesus to hold. Actually Give these things to Jesus to hold and carry for you today. And know HE will hold them and be in charge of them, so you don't have to carry them anymore.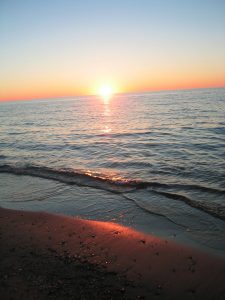 Next, we read a psalm out loud together as a prayer. We listen to the psalm and allow the Holy Spirit to speak to us through it.
PSALM 147 NIV
Praise the Lord. Praise the Lord, my soul.
I will praise the Lord all my life; I will sing praise to my God as long as I live. Do not put your trust in princes, in human beings, who cannot save. When their spirit departs, they return to the ground;
On that very day their plans come to nothing. Blessed are those whose help is the God of Jacob, whose hope is in the Lord their God.
He is the Maker of heaven and earth, the sea, and everything in them—he remains faithful forever. He upholds the cause of the oppressed and gives food to the hungry. The Lord sets prisoners free,
the Lord gives sight to the blind, the Lord lifts up those who are bowed down,
the Lord loves the righteous. The Lord watches over the foreigner and sustains the fatherless and the widow, but he frustrates the ways of the wicked.
The Lord reigns forever, your God, O Zion, for all generations.
Praise the Lord. AMEN
WHAT WORD OR PHRASE stands out to you? What gives you hope today?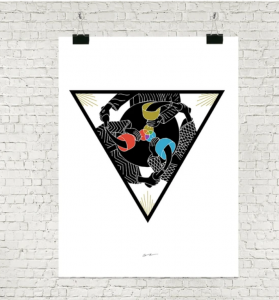 Scott Erickson's TRINITY
LISTEN TO THE GOSPEL: We then listen to the gospel passage read in three versions by three different voice. We allow the Holy Spirit to be our teacher and listen to what God is speaking to us about today. (Lectio Divina) If you are doing this practice on your own, you can use the audio feature on Bible Gateway to listen to the passage rather than just reading it.
This week we continued our study of Acts 2 looking at the arrival of the Holy Spirit and how this changed everything for the followers of Jesus. You can read the three versions here.
QUESTIONS TO CONSIDER… we have time to reflect on the passage and I provide questions to reflect on or journal from on their own.
QUESTIONS TO CONSIDER and Journal from this week:
What do you notice that you haven't noticed before? What is God speaking to you about TODAY as you read these passages? Take time to read them again, use different translations to hear it in fresh ways.
What questions do you have? What questions come up as you read the passage? Talk to Jesus about them.
How does the psalm reflect God's heart for justice?
When we read and listen to Acts 2 in light of what is happening in our world today, what do you hear? What do you notice?
When they heard this they were crushed and realized what they had done to Jesus. Deeply moved, they said to Peter and the other apostles, "What do we need to do, brothers?"
Since everyone bears the image of Jesus, what do we need to do in response to how we've treated others?
Especially how we've treated people of color, or people who aren't like us, or people we disagree with politically.
ACTS 2:42 -45 What do you notice about how the new church acted? How did they choose to live and work together?
What are some ways our community, or the church community you are a part of, can live out the NEW way of church together and in the world?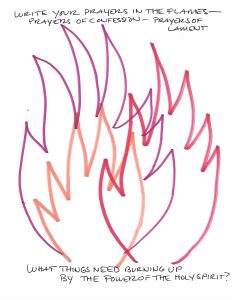 And finally, we do a prayer response together. The Holy Spirit arrived on Pentecost with tongues of fire.
IN RESPONSE TO ALL THAT has gone on this week: What things need burning up by the power of the HOLY SPIRIT? What things do you need to grieve or lament? Write these on the flames. Write your prayers of confession. Then take the time to give these to Jesus.  You can even burn them in your fireplace, grill or firepit depending upon your location.

We end by praying our closing prayer together and then blowing out the candles… taking with us God's HOPE, God's PEACE, God's JOY, God's LOVE and asking JESUS to help us shine his LIGHT to the World!
CLOSING PRAYER:
Lord! Give us grace today to love as you love. Help us to love with extravagance. Give us hope today for ourselves and others. Heal our hurts and our hearts today, so we can serve and help those around us. Help us to know that you are enough. And help us live today and everyday in thankfulness.
For all you've done, and for all you bless us with. In the Name of the Father, the Son, and the Holy Spirit. AMEN.
You'd be welcome to join us at thinplaceNASHVILLE either Tuesday nights at 7pm central time or on Fridays at 1pm central time via Zoom. We also gather on Sunday nights but take a break in the summer. Just send me an email or follow me on facebook for more information .
Here's the Flames Hand Out you can print out and pray with :
©lillylewin and freerangeworship.com