by Lisa DeRosa
As our spiritual practice for our weekly community meal last night, the Mustard Seed House celebrated World Bee Day by building a home for the bees that visit our garden. Christine purchased Turn This Book Into A Beehive for this project.
The book cover sleeve is the outer shell for the beehive and the inner tubes are made by rolling up paper provided in the back of the book.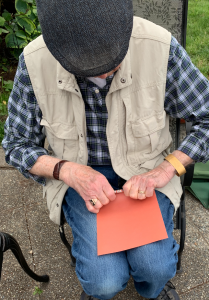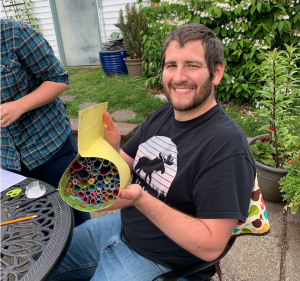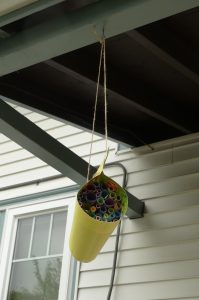 Once all the papers are rolled, we stuffed the outer shell to provide snug living spaces for the bees.
So, in honor of the bees, we created this beehive as a community and read aloud a liturgy (posted earlier this morning) after enjoying a smoothy and waffle dinner with various types of honey.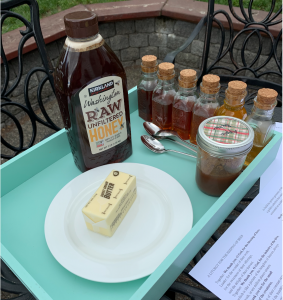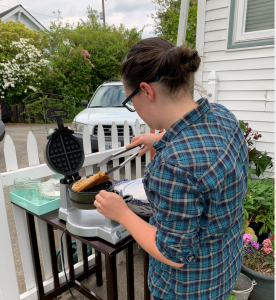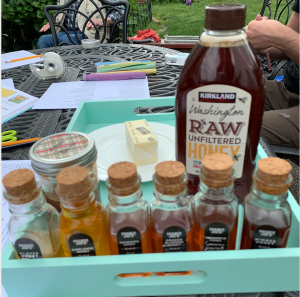 These essential pollinators work tirelessly to make our garden flourish. We could not savor the scrumptious flavor of Brandy Boy or Sun Gold cherry tomatoes without these bees. Our trees would not produce the tasty cherries, apples, pears, plums, or peaches either! We are grateful for their unique design and role that they play in our garden.