by Lilly Lewin
Sending you Love and Peace from Tennessee today!
Do not be anxious about anything, but in every situation, by prayer and petition, with thanksgiving, present your requests to God.
And the peace of God, which transcends all understanding, will guard your hearts and your minds in Christ Jesus. Philippians 4: 6-7

I'm reflecting on when and how I really experience peace.
When have I known and truly experienced the peace of Christ?
What does that look like?
What does that feel like?
How can I practice more peace?
I think I need to ask for it and actually receive it from Jesus!
It's like this gift we are all offered but sometimes you & I don't accept.
Instead we say, "oh I don't need that, someone else needs it more"
We don't feel we really deserve it. Sometimes we don't even realize just how much we really need it.
I feel like so much in our world pushes away peace and invites us into anxiety and fear.
And we forget the gift.
We leave it unwrapped outside our front door.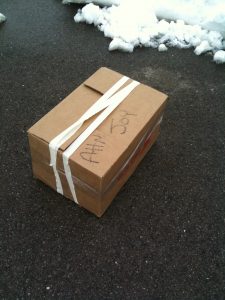 Today, I confess that I need The true shalom of God!
Today Jesus I receive your gift! And not just a little bit, I am tearing open the whole package, ripping up the box to get to the good stuff inside! Today I ask for, and receive the gift of Peace! Thank you!
"Shalom is a Hebrew word meaning peace, harmony, wholeness, completeness, prosperity, welfare and tranquility and can be used idiomatically to mean both hello and goodbye"
ACTION: CREATE A GIFT BOX OF PEACE
What does this gift of Peace look like for you? Ask God to show you!
Find a box and imagine what God's Peace would look like.
Use this Box to represent the GIFT of GOD'S PEACE TO YOU!
What would this be like? What's inside this gift box?
Open the lid.
What colors reflect God's peace to you?
What textures?
What items might represent peace to you?
Actually add real items to your gift box. Things that represent peace. Things that give you peace.
You might find pictures in magazines or choose old photographs that represent PEACE to you.
Once you've assembled this GIFT BOX allow it to be a symbol of hope for you in this crazy time of COVID19.
You can add more items or pictures as you find them.
Watch for things that spark PEACE for you through out your week.
Ask Jesus to show you more each day about his gift of Peace for you.
You might take time to journal about times in your life you've experienced true peace and felt God's peace and presence in your life.
Open the box each day and truly receive the gift of peace from Jesus!