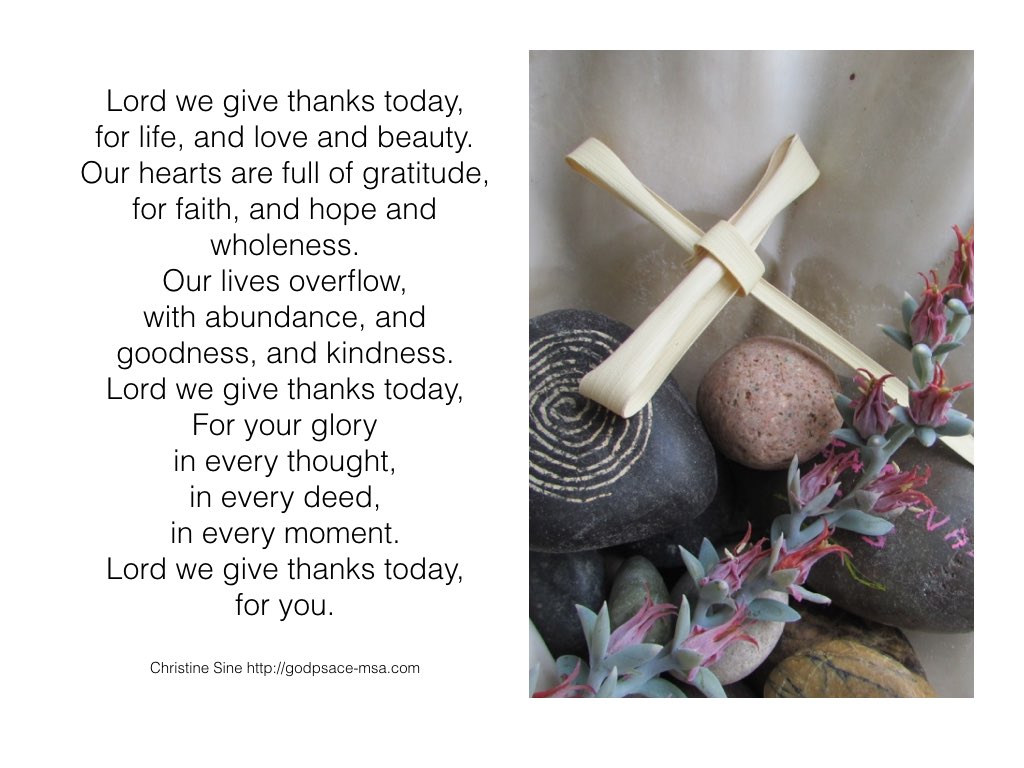 American Thanksgiving is tomorrow and I thought that it was time to update my list of Thanksgiving prayers.
I love the prayer above and the ones below but there are lots of others out there that are rich and powerful for this season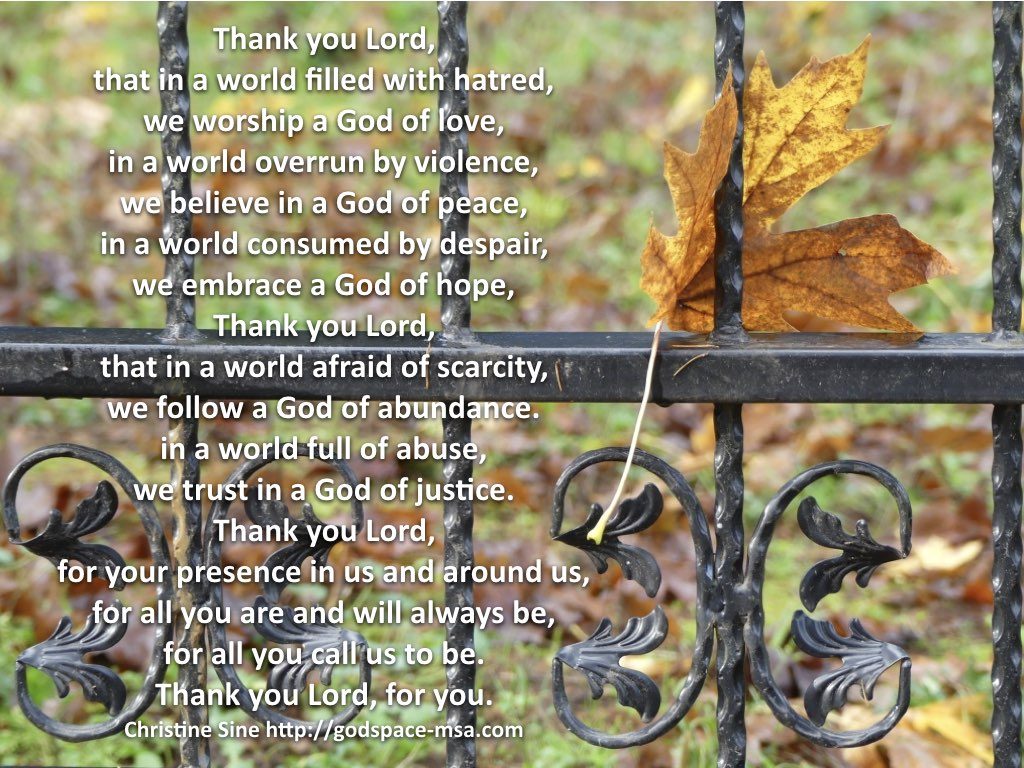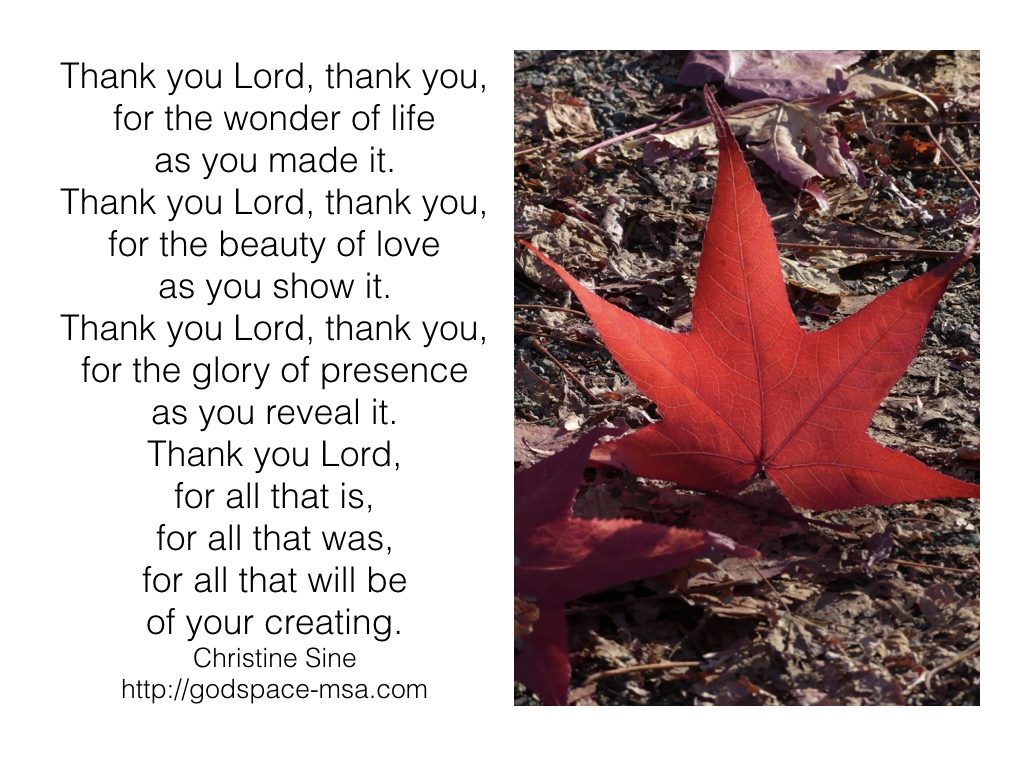 For more thanksgiving prayers and resources and for some great thanksgiving songs check out our Thanksgiving resource list. 
Last year I posted My Favourite Thanksgiving Prayers with my favourite thanksgiving scriptures and prayers from Christian, Jewish and Native American heritages.
Earlier this year, I posted resources for thanksgiving and harvest with a rich array of prayers, litanies and links to other websites with yet more resources for harvest and thanksgiving.
You might also like to check out this Thanksgiving Litany (which I also posted yesterday)
Not surprising I have found a whole new array this year. I love this prayer by Samuel Pugh: 
O God, when I have food,
help me to remember the hungry;
When I have work,
help me to remember the jobless;
When I have a home,
help me to remember those who have no home at all;
When I am without pain,
help me to remember those who suffer,
And remembering,
help me to destroy my complacency;
bestir my compassion,
and be concerned enough to help;
By word and deed,
those who cry out for what we take for granted.
Amen.
-Samuel F. Pugh
Paul Neeley at Global Christian Worship is one of the best collectors of beautiful seasonal music and litanies that I know including:
Thanksgiving playlist from liturgy of life.
Recording of Songs for Thanksgiving
Litany with Responses from the Psalms
I also wanted to focus on songs that I think make a good reflective focus for the season.
Here is a wonderful thanksgiving prayer sung by Johnny Cash on an episode of Dr. Quinn Medicine Woman.
And another beautiful one by Karen Chapin Carpenter
A celebration of thankfulness in this lovely thanksgiving song by Brianna Haynes