By Donna Chacko —
During my years working in Washington, D.C., I witnessed the most profound gratitude I had
ever seen. I worked as a doctor at Christ House,  a medical recovery facility for the homeless, and I lived in the long-term apartment building associated with Christ House. The patients at Christ House, predominately men, end up there because they are too sick to survive on the streets, but not sick enough to be hospitalized. Sometimes they are admitted after discharge from the hospital, with fresh incisions, amputations, or serious medical diagnoses, but nowhere to go. Mental illness, addiction, and long-neglected medical problems are routine at Christ House.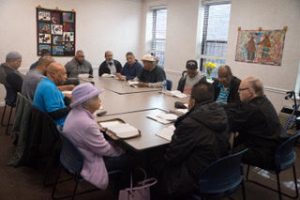 Let me tell you about George. He had lived on the street for eight years after first losing his job, then his apartment, and finally sliding into alcoholism. After passing out on the street, he was taken to the hospital where he was found to have advanced cancer, diabetes, and mental illness. After surgery he was referred to Christ House for recovery and continued medical treatment, as well as addiction and mental health therapy. Initially, he was withdrawn and sullen.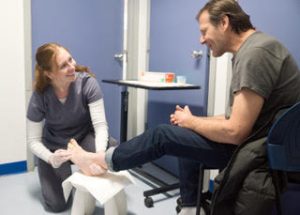 But, gradually he responded to the love, respect, and care, and he opened up. A few weeks after his admission I started seeing George at the Christ House Church service that was held every Sunday in the dining room. It wasn't long before he started offering aloud his prayers of gratitude—"for Christ House, for the community, for God, and for my health." Initially I was surprised. He had suffered so much, and his health, though better, was terrible.
It wasn't just George. Many of those men were passionately grateful. Greg, with his liver
disease, kidney failure, depression, and long history of heroin addiction, spoke tremulously of his
gratitude. Most remarkable was James, a street drunk, who had been admitted to Christ House
seventeen different times. Each time he skipped out and relapsed, until the last time —when he
stayed. I often heard his grateful story because during my time in Washington I lived in his
apartment building. He had been sober ten years and served as a volunteer and mentor for the
newcomers.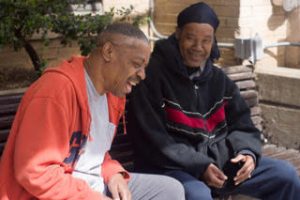 As I got to know these men, I continued to hear them speak of their blessings, their love of God, and their gratitude for their health, their recovery from addiction, their housing, and especially for "for waking up this morning." Many expressed their gratitude by taking on
volunteer jobs in the organization.
A question nagged at me when I thought about these men and their gratitude. Was I sufficiently grateful? I had lived a life overflowing with blessings: good family, comfortable upbringing, excellent education, meaningful career, good health, and my faith. Did I offer constant thanks to God for my life and His presence in my life? And, for my salvation? Probably not enough.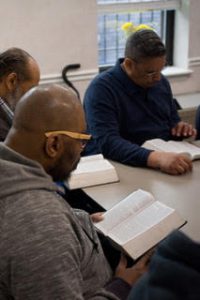 Many of these patients endured indescribable suffering before coming to Christ House. Their ardent gratitude was understandable; after all, they were getting a new chance at life. But, I too had been lost and then saved by Our Lord and Savior, Jesus Christ. I am so grateful for my time working at Christ House because I was reminded of all I had to be grateful for and that I should not wait for recovery from a personal crisis to sing out my gratitude.
Praise the Lord. Give thanks to the Lord, for he is good; his love endures forever.
Psalm 106:1
Note: I changed names and details in this article to protect the privacy of those involved,
while making every effort to preserve the essence of the stories.
Dr. Donna Chacko promotes health of body, mind, and spirit through her website (serenityandhealth.com), her blog, and programs at her church. She previously practiced medicine for forty years, first as a radiation oncologist and later, after re-training, as a family medicine doctor. What she learned taking care of immigrants and the homeless in Washington, D.C., continues to influence her programs. She is a wife, mother, and grandmother and lives in University Park, Maryland.