To help celebrate our upcoming theme: A Season of Awe & Wonder, we are holding a sale on a few items in our shop! We are also offering a free resource too!  For the season of Easter (Easter Sunday to Pentecost Sunday) we are asking our authors to share about what gives them a sense of awe – be it the wonder of God's creation or the beauty of God's image seen in the faces of vulnerable and hurting people. Christine will share ideas from her new book, The Gift of Wonder and some of the lessons she has learned since she finished writing it. However, the best way to dive into a season of awe and wonder is with her latest book! Get your copy today together with our special set of prayer cards that incorporate prayers from the book with Christine's photos and start your journey with us as we enter into a season of Awe & Wonder!
The Gift of Wonder Bundle :   $22 , now $20.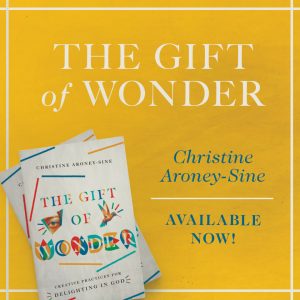 Rest in the Moment Digital Download: $9.99 , now $7.99
Rest in the Moment. The twelve meditations in this beautiful full color book are designed to provide moments of refreshment throughout the day or week. The blending together of prayers, reflections, questions and photos invite us to pause, reset and refresh ourselves. Rest is such an important part of the rhythm of our lives, not just a weekly rest of Sabbath, but pauses of rest throughout the day to reset our focus and renew our connections to God. Even my fitbit tells me that I should relax for 2-3 minutes at regular intervals. We all need times when we pause for refreshment and renewal. Just as the night calls us to rest after a busy day and the winter calls us to rest after busy seasons of planting growth and harvest, so too does God beckon us to rest after hours of busy work.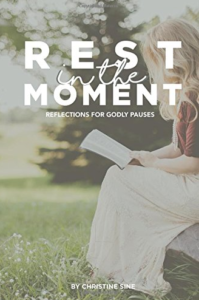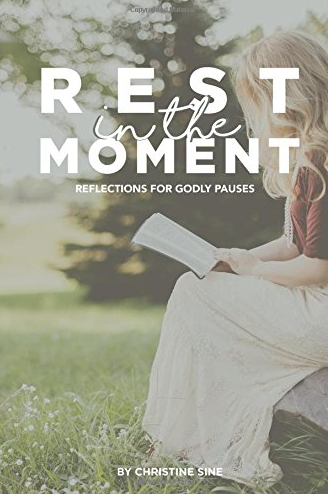 Twenty years of gardening experience has finally been compiled in one place—in To Garden With God, a new garden manual. Practical advice for backyard gardening is interspersed with spiritual lessons about God's good creation.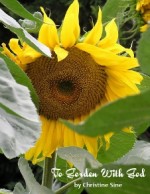 Creating a Faith Based Community Garden – Free Download!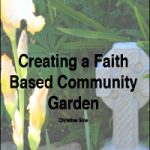 Don't forget our other free resources for Holy Week