Last year, we started the Lenten Season on Valentine's Day. Thankfully this year we have a few more weeks to prepare ourselves and consider what we'd like to do, or not do during the season of preparation.  Here are a couple of ideas and resources you can use to prepare your heart for  the season of Lent.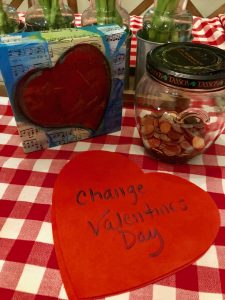 CHANGE JAR: Not everyone likes, or celebrates Valentines Day. So a few years ago, I came up with the idea to change Valentines Day! You start by finding a Jar with a lid. Take the jar and collect your spare change (coins) between now and Easter. It will be a few weeks longer than Lent this year because we don't start that until March 6th.  If you do this as a family, decide where you'd like to give your change in order to make a change! It could be to your favorite charity in your neighborhood. It could be to a friend in need, or to a missions organization. You choose! That is putting love into action ! It's a post Valentines day everyone can participate in ! And it doesn't involve the calories of chocolate!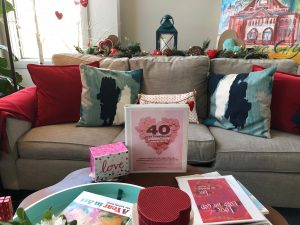 40 Days Toward Love Prayer Kit : this is a prayer kit that Kara Root and I created last year for Lent. It is a downloadable kit involving praying with Prayer Hearts. This kit can be used by individuals, families, small groups and entire church congregations. You print out the prayer hearts and use one a day to pray with during the season of Lent. In the kit you will also find ways to use the prayer hearts as prayer stations and activities to take action in your community to live out love.  Find out more at freerangeworship.com.
Finally, one of my very favorite devotions for Lent is the Lenten Hobo Honeymoon. What if instead of a "sack cloth and ashes Lent," we went on a  honeymoon with Jesus? Father Ed Hays invites us to fall in love with Jesus over the 40 days of Lent.
I will be posting more resources in the weeks ahead. Let's all consider moving towards love this Lent!