by Christine Sine
Either on Twelfth Night (January 5), the twelfth day of Christmastide and eve of the feast of the Epiphany, or on Epiphany Day (January 6) itself, many Christians in Europe chalk their doors with a pattern such as this, "20 † C † M † B † 19". The numbers refer to the calendar year (20 and 19, for this year); the crosses stand for Christ; and the letters have a two-fold significance: C, M and B are the initials for the traditional names of the Magi (Caspar, Melchior and Balthasar), as well as  an abbreviation of the Latin blessing Christus mansionem benedicat, which means, May Christ bless this house.
I first saw this on our recent trip to Germany and thought what a cool thing to do each year. We did a house blessing after we remodeled our house a couple of years ago but I love the idea of doing this on a yearly basis.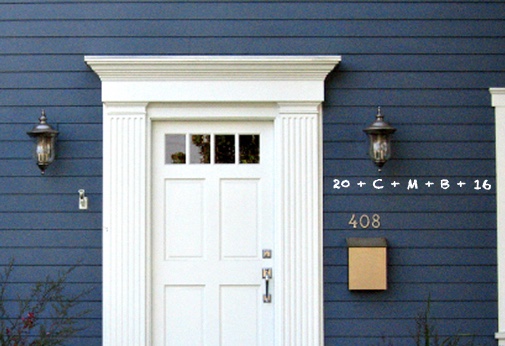 The prayer above is one that I have adapted from a house blessing I was invited to several years ago.
I also love the way Jan Richardson talks about this and her suggestion to think of your house as a new year in her poem: The Year As A House: A Blessing. 
Think of the year
as a house:
door flung wide
in welcome,
threshold swept
and waiting,
a graced spaciousness
opening and offering itself
to you.
She also does wonderful art which is perfect for reflection as you can see on this free downloadable  Women's Christmas Retreat Day. I know it is already after Christmas but this is something worth downloading and setting aside time to use.