Tomorrow is Thanksgiving here in the U.S. This is a celebration that I have embraced with enthusiasm as an opportunity to think about all that I have to be grateful for. In fact a few years ago I decided to start Advent early with a week of gratitude. This year I have extended that to a whole month of gratitude from Canadian Thanksgiving to American Thanksgiving. It is a practice that I find very inspiring.
In some ways this practice was inspired by reading The Gratitude Diaries by Janice Kaplan several years ago. Over a period of a year she focused on one area of her life that she was grateful for each month. It was a transformational experience for her.
There is so much to be grateful for. I think about what I am grateful for in my personal life, what I am grateful for in my marriage, with my friends and the community I live in, and what I am grateful for in the broader community God has placed us in. I am particularly grateful for God, God's presence in me, in the people around me and in creation. The prayer above was written at the begin of my season of gratitude and these prayers throughout the month.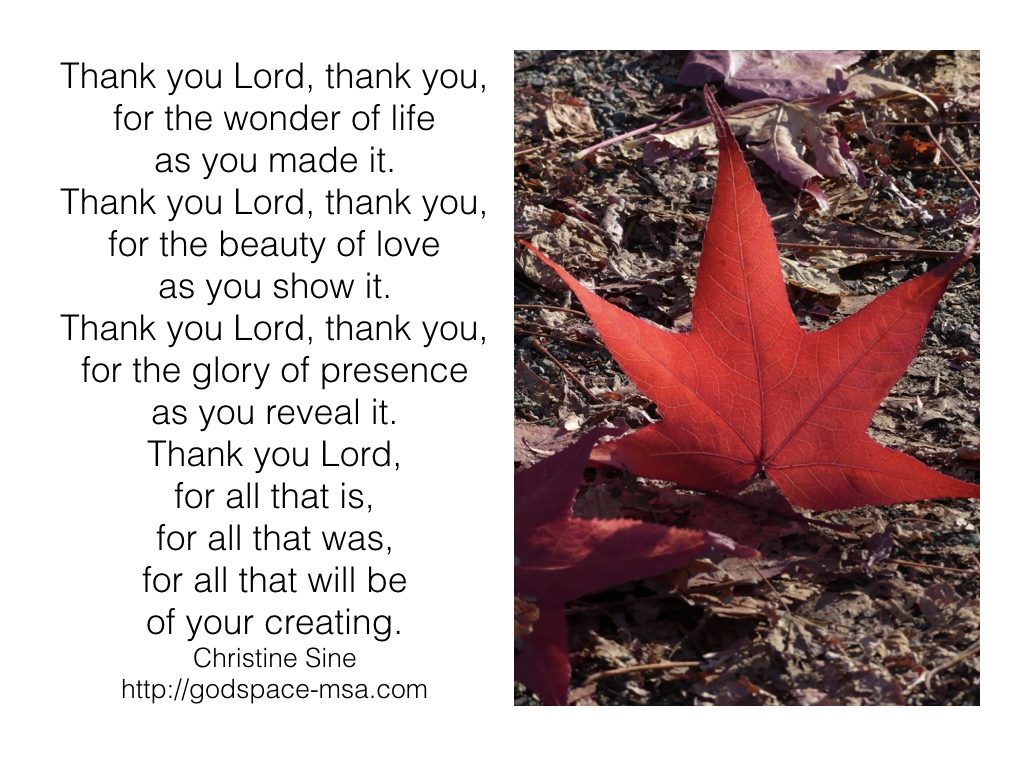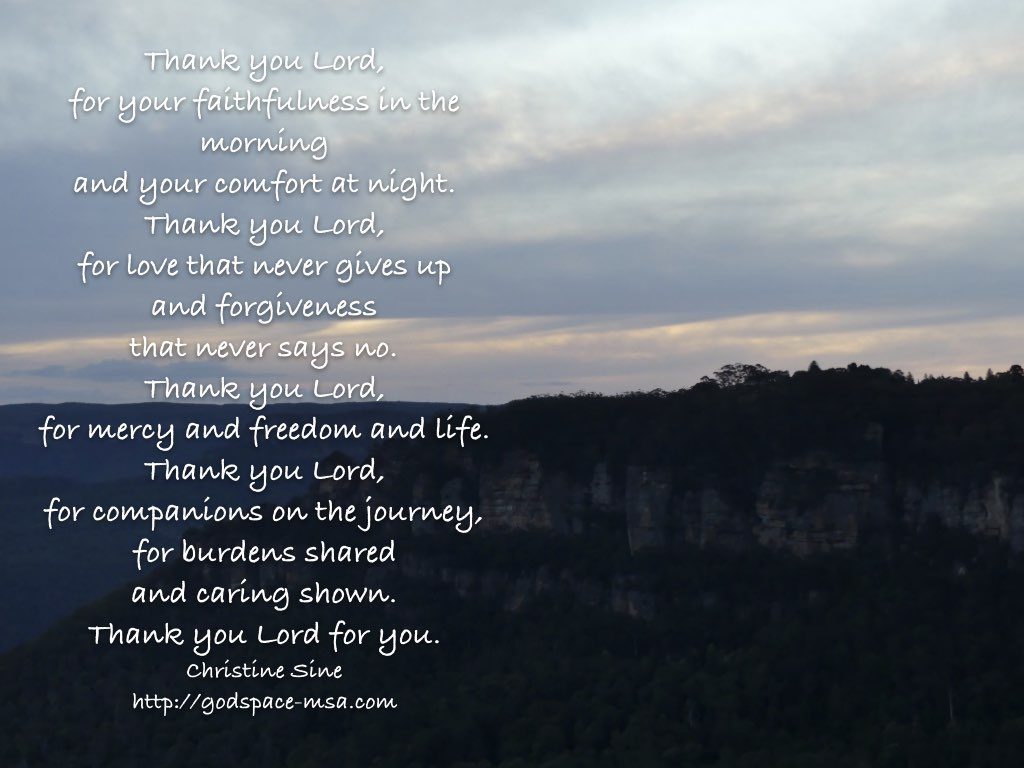 For more thanksgiving prayers and resources and for some great thanksgiving songs check out our Thanksgiving resource list.