by Christine Sine
I wrote this prayer above a couple of years ago during Lent. I was reminded of it again last night as I looked up at the moon, shining brightly in the sky. Lent is a time when we all feel we stumble in the dark towards the light of Christ and the rich glow of Easter's sunrise. We are about half way through the season and I don't know about you, but this is when I feel I am stumbling. I am sick of the dark nights and I am aching for long days. This is when I need renewed energy to see me through.
This morning I had a special time of reflection thinking about my Lenten practices and what I need to change or revitalize to see me through the season. Then I spent time in the garden. We had a rather severe cold spell over the last couple of weeks and I was prowling around, examining the growing buds and wondering if all of them will survive. Some of them too need a fresh boost of energy, a few warm, fine days to get them growing again. Others, like these daffodils, delighted me with their sunny radiance, as they already joyously turned their faces to the sun.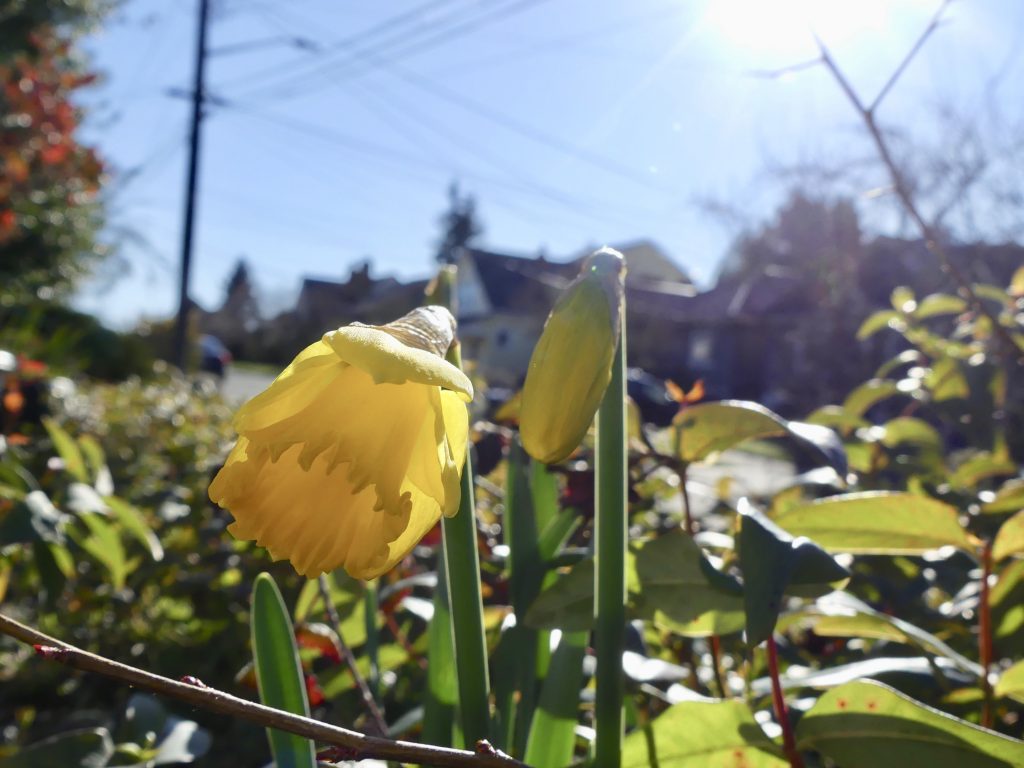 My prayer above reminds me that at the beginning of Lent, I stumble in the dark because the days are still short, but now when I take my dog out at 6 am there is a faint glow of light, and in the next couple of weeks it will grow until my morning trips are taken in full light. Perseverance draws us into the light. If we continue through the dark seasons of life, light eventually emerges. That is the promise of spring and in many ways also the promise of Lent.