by Lilly Lewin
It's that time in the Season of Advent that we can lose hope and lose heart and get discouraged that we've had great expectations for celebrating Advent but not many of them have come to into being. It's ten days til Christmas and that means a lot of tasks still need to be done and the do to lists are getting longer rather than shorter. At my house, we still need to get the tree and decorate it. I've got a stack of packages to get in the mail so they actually arrive before the day, and I've still got some shopping to do for the family.
One of my Advent practices was to take a walk everyday and get outside and be in nature, that hasn't happened. Today, I posted the wrong word for @Adventword, the practice I've been doing of posting a photo on Instagram and facebook. The word for today is TRUST and I posted TRUTH…both start with TRU and my brain only held that much information! Thankfully I'm seeing the humor and not beating myself up over that! But if you are like me, when my to do list gets long and my sleep isn't enough, and the things I'd hoped to do haven't happened, I can get really discouraged and even forget the good stuff that has happened this month, this Advent.
So let's take a deep breath and start again!
Happy Advent! Happy #almostChristmas Happy Middle of December!
We are getting ready to light the JOY candle in the Advent wreath this Sunday. I started lighting my JOY candle today since we lose a week of Advent with Christmas eve falling on a Sunday this year and because I need the reminders of JOY, PEACE and HOPE of the three candles right now! I need to reboot my practice, I need to find new joy and reboot Advent.
I'm grateful for the signs of Hope, Peace, and Joy I've seen this week: in Alabama, in hosting a Christmas Sacred Space at our home, the squirrels not totally dismantling the birdfeeder and allowing the birds to actually have some of the seed and the beautiful sunsets we've had in Nashville.
How about you? How is your Advent going? Are you finding signs of Hope, Peace, and Joy this week, this month?
Or do you need to reboot and have a do over? Do you need to take a deep breath and pause? Maybe you need to take time to laugh and find joy in something simple. What would bring you Joy today? What can you do to find Hope, Peace and Joy between now and Deceember 25th?
Here are a few things that can help you reboot your Advent:
1. Watch something funny! Yesterday I saw this great video from a Christmas Pageant where the sheep stole the show! I laughed so hard I cried!
2. Watch something meaningful! One of my favorite Christmas movies is "Millions" it brings me hope! I watched it while folding laundry and doing dishes!
3. Check in with someone who brings you hope! My friends Martin and Sally Poole live in Brighton England. Their church hosts and Martin curates a Beach Hut Advent Calendar using the Beach Huts along the Brighton and Hove seafront. One hut opens it's doors each night for the community! This is their 10th year Anniversary of hosting this event! We all can follow along here and receive the Beauty, Hope and Joy of the Season!
So once again, Happy Advent! Happy Almost Christmas! Happy Middle of December! Enjoy today, receive permission to reboot Advent and watch for the JOY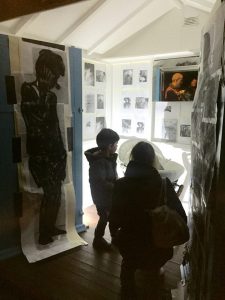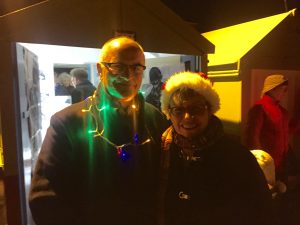 along the way.