As many of you know I am in the process of writing a book that revolves around the questions What does God enjoy? and What does God enjoy about me? The writing of this book is a fascinating personal journey that has had me spending many hours contemplating and journalling about my questions.
Yesterday as a contemplative exercise I used my question What does God like about me? as a journal prompt. To be honest this is not something that I find easy to answer. Like many of us, I tend to focus on what I think God dislikes about me and what needs to change, but writing Ten Things God Loves About Me, on my journal page forced me to stop and think. God rescued me because he delights in me Psalm 18:19 tells us and of course we have all blithely sung Jesus loves me this I know for the Bible tells me so. Yet when it comes to naming what Jesus or God love about us we hit a blank wall. God's love for us and delight in us precedes his salvation of us. With that thought in mind, it was easier to start my list of what I believe God enjoys about me.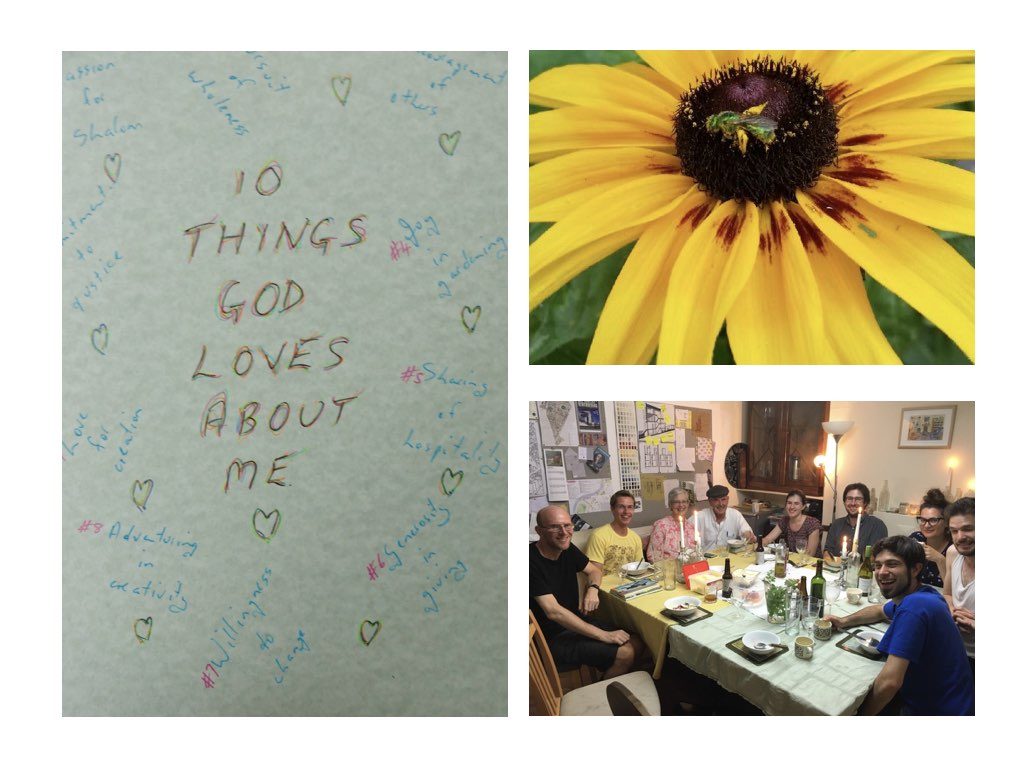 Here is my list: Passion for shalom, pursuit of wholeness, encouragement of others, joy in gardening, love of creation, commitment to justice, sharing of hospitality, willingness to change, generosity in giving, adventures in creativity, and by the time I had finished I felt I could have written another 10.
Your list will probably look very different from mine, but I would encourage you to take time today to prayerfully ask what God likes about you and use your creativity to record the results. I think you will be surprised.
And please share what you come up with so that others can be inspired too.