"A Lent missed is a year lost from the spiritual life."
Father Charles Owen Moore
Traditionally Lent is a time of fasting, self-denial, and simplicity, a time set apart for prayer and self-examination, repentance and renewal. It is a call to focus our lives on God's purposes, to respond fully to God's initiative, a season whose purpose is to draw us closer to God. Sister Wendy Beckett in her book Sister Wendy's Meditations on the Mysteries of Our Faith writes:
Lent asks us to scrutinize, calmly and in the presence of God what direction our actions have led us and will lead us. Are we directed toward God? Or toward ourselves? Do we forgive? Do we pray? Do we try to be patient?
Jesus encourages us to focus our lives on God by steeping our "life in God-reality, God-initiative, God-provisions" (Matt. 6:33 Msg).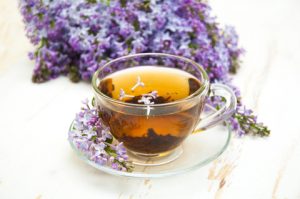 One way we steep in God-reality is to set aside time and space for prayer, reflection and to listen to God. Connection to God grounds us in the truth of who God is and who we are. We desperately need this grounding in a culture that is obsessed with self. Often when we look at ourselves it's as if we're gazing into a distorted mirror; either we exaggerate our faults and limitations and minimize our good qualities or we are over-confident in our abilities and blind to our limitations.
Steeping in God-reality we discover God knows our weakness and shortcomings but also knows our possibilities and potential. This allows us to look at our sin and brokenness remembering the truth of who, and whose, we are. Seeing ourselves in the light of God's love enables us to move forward holding both our brokenness and our belovedness and to respond to God's initiative in the present moment more freely and openly.
The image of steeping invites us to give God time and space to deepen our faith and produce fruit that is worthwhile. Many of us live as if a quick dip of a tea bag in lukewarm water is going to produce something worth drinking. Steeping can't be rushed. Waiting for God's initiative invites us to let go of working so hard.
Steeping our lives in what God is doing we no longer feel so much pressure to figure everything out and to be superstar Christians. "For we are what he has made us, created in Christ Jesus for good works, which God prepared beforehand to be our way of life" (Eph. 2:10). Knowing that God goes before us Jesus invites us to give our "entire attention to what God is doing right now "(Matt. 6:34 Msg).
Giving our attention to what God is doing in the present moment we align ourselves with his purposes rather than asking him to join us in what we want to do. Living this way we discover God is already at work and "acts on behalf of those who wait for him" (Isaiah 64.4 Msg). Thus we learn by experience to have confidence in God and can go into our broken, crazy mixed up world and give away what we've received firsthand from God—grace, mercy, kindness and love.
Steeping our lives in God's provision keeps us aware and grateful. It helps us remember who and whose we are. In John 1:3 we read that "everything was created through him; nothing—not one thing! — came into being without him. In Colossians 1:17, Paul reminds us:
We look at this Son and see God's original purpose in everything created. For everything, absolutely everything, above and below, visible and invisible, rank after rank after rank of angels—everything got started in him and finds its purpose in him. He was there before any of it came into existence and holds it all together right up to this moment.
God has given us life and has even given his only son, Jesus, who gave his life to bring us back into right relationship with God the Father. Steeping our lives in God's provision allows us to consider and "see how all that is good and every gift descends from on high…as rays descend from the sun, waters from a fountain".
James 1:17 from the Message puts it this way, "Every desirable and beneficial gift comes out of heaven. The gifts are rivers of light cascading down from the Father of Light." All the good and beauty we see, know, and experience comes from God's hand. All holiness on earth is the fragrance of God present in and with us.
One way to steep in God's provision is to spend time outside seeing the sunlight illuminating creation, feeling its warmth on your body and imagining how God is creating and bathing you in his love. Steeping our lives in God-reality, God-initiative and God-provision encourages us to desire to love God with our whole mind, heart and soul, to become the friend God wants us to be.
May your Lenten journey be a season of renewal and growth as you steep your life in who God is, what he is doing, and the gifts and graces of the present moment.