September theme —
The prayerful imagination: praying creatively for a more meaningful connection with God and others
With the leadership change at MSA/Godspace, and with our September Godspace theme, we thought it was a great time to select Christine Sine as our Author of the month and to re-highlight her book, Return to Our Senses: Reimagining How We Pray.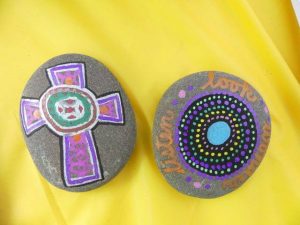 As we move into the final four months of the calendar year, many of us are already planning for Advent and the beginning of the church year.
No, we're not trying to keep up with the commercial drive to get Christmas items out on the shelf earlier than ever. But September begins the planning season for many churches and perhaps there's something here for individuals as well.
Whether you're from the northern hemisphere and are entering fall or from the southern hemisphere and looking forward to spring, this is a season of changing rhythms, and it's precisely at these times of transition that it's good to reflect and reimagine our spiritual practices.
Has your praying become mundane?
Do you feel like you're just going through the motions but aren't really connecting with God?
Are you entering a season of critical discernment and want to discover new ways to listen and respond to God's promptings in your life?
Then this month's theme is for you! Join us on the Godspace Community Blog and read how others have unleashed their praying imaginations. Better yet, why just read? Join our writing team and share with others what you're doing; you know — sharpening iron with iron. We learn best by learning with and through others.
Godspace Featured Author for September: Christine Sine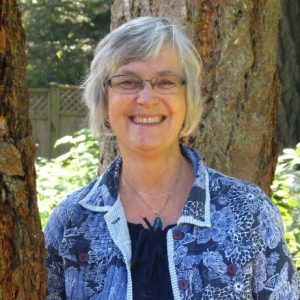 Christine may have retired from her administrative duties, but she's far from done with writing and speaking!
Because our Godspace theme this month fits so well with Christine's passion, and because we want to make sure you all know that she's still here, calling us to a more prayerful and active life, we're featuring her this month.
And just in case you weren't aware, her book Return to Our Senses: Reimagining How We Pray is an excellent resource as you explore creative prayer practices.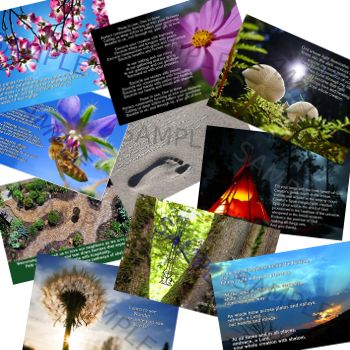 Ready to ship on or before September 15th, the Praying with Nature set of ten prayer cards is designed to help us listen and learn from nature.
From prayers to poems to a simple challenge to see through new eyes, each card is a meditation for the day — or week. There is plenty of room on the backside so you can also send them as postcards or jot reflections and personal notes.
Godspace Community Blog
Did you notice the text change at the top of this page? It's easy to miss but really quite significant. Our header now reads, "Godspace: a community blog"
"What's in a name?" you might ask. Good question! Well, with over 50 contributors from more than nine different countries, with over 1,200 blog subscribers and averaging over 1,000 views a day, the answer is You — you're what's in our new name. We not only want to recognize you in our name but also thank you for making Godspace the community it is today.
Thank You!
Would you like to do more than just read the blog? CLICK HERE to find out what's involved, then drop us an email and let us know you're interested!