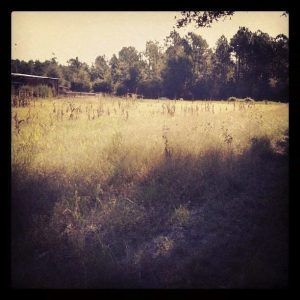 by Margaret A Trotman
I am learning something about myself, about my Lord Jesus, my God, my Spirit and my connection with God; and it all pertains to Moses, my cat.  
I prayed yesterday and this is what I realized.  She disappeared a few months ago and I haven't given up looking for her though others made up their minds she was either dead or just gone. I prayed to St Francis,to ANY Angel who would hear, to Raphael,for crying out loud!, for her return. Spending sleepless nights, callings, searching night and day.  
I have over a hundred animals collectively and when 1 isn't there I won't  rest until I find it. I understand in my tiny human way how the Lord feels when one of His Lambs disappears from Him. You don't even have to head count, you just know when one is missing and which one it is.
He waits and searches them out.  I call, I wait silently, I put out food, I watch; as my Father, he whispers, he watches , he waits. I know where she is. After months of hiding she has been seen.  
My Father, never lost sight of me. I see her and she see me we stand there looking at each other, I'm so close but too far to touch her, she hesitates and then turns to hide once more in the safety of the darkness of the woods. I stand there heart sick and tearful that she didn't come but know she saw me and knows I'm there still.
I understand my Fathers hurt with this one cat, whom I love as all my others, no more no less just differently and at times more intently. Like my Father, who loves all of his children- some need more attention than others , some more patience – but all are loved equally but differently.  
I understand on such a tiny scale my Fathers hurt when one of his runs and hides. I see his patience; waiting for us to just return to Him.  I feel his heart break, as mine is that she isn't safe at home in my arms, just like when we aren't safe in His.  On such a small small scale, I have learned that a soft gentle presence is the assurance we all need in our heart. I can't even fathom my one lost cat trying to find her way back to the familiar love and comfort of home, compared to a world full of lost lambs searching in the dark for that small light to guide them Home. 
So I pray, in His time and my learning, that his Will be done- that she will return home to the Love she knows is here. Like my Father, I will never give up. But I will let go, because, in all Faith, I can. 
She knows I am but a whisper away, and so is my Father.  Thank you, my Spirit, for putting this thought and prayer on my heart as a salve to mend the tear. 
---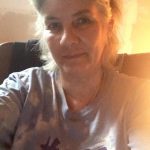 Margaret Trotman runs a small farm Southern Spirit Farm, found on Facebook at https://m.facebook.com/SouthernSpiritFarm/
with her husband in NE Fla., where they grow lavender as well as an array of four legged and feathered babies- She is a writer and photographer – and has a passion for cooking.  As an artist her outdoor kitchen is her favourite pallet in which to create.  Though it's not much by worldly standards, she knows, through it all, she has been truly blessed by God. she blogs at  magisark