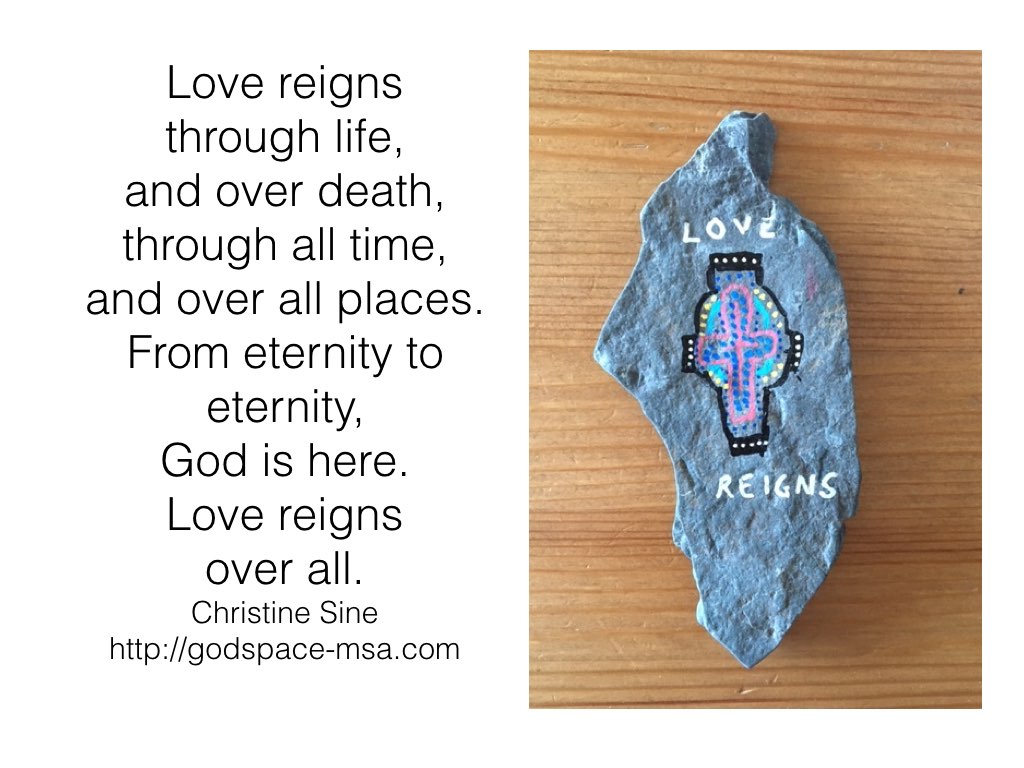 Tom and I are currently on vacation on Mayne Island British Columbia. One of my favourite activities is wandering the beach looking for rocks, shells sea glass and other things of interest.
This week as I wandered I photographed a leaf that had just fallen from the tree. I picked up sea glass that had lain there for 10 to 50 years. I passed by the rusted structures left by miners who stopped here on their way to the goldfields.  I crunched through the midden, an accumulation of hundreds of years of discards from seafood feasts the first nations' people had held here. I examined the rocks, many of which had been carried to this beach thousands of years ago by the glaciers.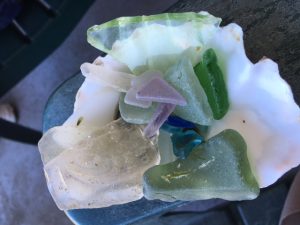 I feel as though this beach contains the history of the world and as I wander am very aware of my own insignificance and transient existence. I am also aware however of the eternal presence of God infused in every rock that created it and expressed in every person who has enjoyed its beauty. The one constant of all time and all places is the eternal presence and love of God, indwelling, surrounding and enlivening everything. All we need to do is take notice.